Ultima GTR: Buying guide and review (1999-2015)
A full buyer's guide for the Ultima GTR (1999-2015) including specs, common problems and model history...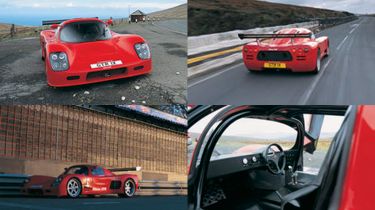 Ultima Sports Cars Ltd may not be immediately recognisable to casual motoring enthusiast, but they happen to be one of the most successful independent sports car manufacturers around – and have been in business since 1983. During this time the small company has amassed a number of production car speed records with their in-house designed road cars. 
Ultima's approach to sports car building has been a little different to most other manufacturers; the wild road-legal GTR introduced in 1999 was a mixture of top-spec outsourced mechanical components and an in-house chassis. It combined decades of Ultima's racing and sports car building experience, and could be ordered in kit form or fully built up. 
• Best performance cars on sale
Customers could choose from a variety of V8 powertrains, from the merely rapid to the spine compressing variety. The best of which can still embarrass most modern hypercars around a track. Owning such a niche machine can be daunting, but knowledge is power, and power is good.  
Which Ultima GTR to buy? 
Despite its 'ready for the track' looks, the Ultima GTR is actually a fully legal road car. Refinement and long distance comfort may not be quite up to Mercedes S-Class, or even Caterham standards, but shorter trips and drives to and from circuits are well within the car's capabilities. 
The Ultima GTR could either be bought in kit form, with the factory providing everything except the Chevrolet sourced engine. For a premium, customers could buy ready built cars. Engine outputs ranged from 350bhp right up to 800bhp and beyond.
These could be specified from Ultima's recommended US based Chevrolet engine supplier, although some owners have used their own custom engine and gearbox setups. The transaxle was usually sourced from Porsche, and the majority of cars came with either a five or six-speed Porsche or Getrag gearbox.
The Can-Am versions introduced soon after the GTR were open-topped, featuring identical running gear. This may be a kit car, but the comprehensive factory support and decades of development behind it make it so much more. Intended for track use, the suspension is modifiable to suit each owner's requirements.
Standard equipment includes air-conditioning, leather and Alcantara trim as well as headlights. Some owners have even fitted a radio to their car. All niceties that make the GTR that much more usable when it is not being used to set lap times.
When it comes to choosing one, the mega-horsepower versions do offer hypercar beating performance, but even the lower powered models offer sensational speed, and are perhaps the most sensible choice for a casual enthusiast. 
Ultima GTR performance and specs
Model
2000 Ultima GTR
Engine
5666cc 16 valve OHV V8
Power
345bhp @ 5600rpm
Torque
350lb ft @ 4400rpm
Top speed
157mph
0-60mph
3.3 seconds
Gearbox
Five-speed manual
Dimensions and weight
Length
4000mm
Width
1850mm
Height
1070mm
Weight 
990kg
Ultima GTR common problems 
• Parts supply: bespoke Ultima parts can still be sourced from the manufacturer, while running gear spares are available from Chevrolet. The manufacturer also offers repairs and servicing to all Ultimas, with an optional collection and delivery service for clients.
• Powerplant: engines are generally small block Chevrolet V8s, which with regular maintenance tend to be largely trouble free. Supercharged cars produce a lot of heat, which can cause problems with longevity if constantly driven hard. 
Partnership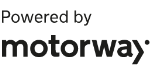 Need to sell your car?
Find your best offer from over 5,000+ dealers. It's that easy.
• Transaxle: as the transaxle is sourced from the Porsche 911, it's robust and copes well in this application. Post 2010 models have the newer 996/997 model transaxles fitted. 
• Body: the GRP body has a gel coat finish which is easily maintained and stands up well to abuse. It can fade after prolonged exposure to the sun. 
• Corrosion: rust can affect the chassis so check for any signs of corrosion.
• Factory assessed purchase: for the sum of £490, the factory will assess your potential purchase from top to bottom, and provide you with a report of their findings. Highly recommended for that additional piece of mind.  
• Kit cars: building your own GTR may seem intimidating, with teething issues par for the course. Buying one second hand means that someone else has gone through the process, but there will always be room for tweaking, and improvements on any purchase. 
• Electronics: check that all the electrics, buttons and switches are working correctly. 
Ultima GTR model history
1999: Ultima GTR introduced, available with a range of Chevrolet sourced V8 power units ranging initially from 330bhp to 600bhp. With 1000bhp options available by the end of production. Ultima Can-Am introduced as open top version of GTR.
2005: Ultima GTR 640 introduced – world record holder for numerous acceleration categories.
2006: Ultima GTR720 launched – new world records set.
2007: Chevrolet LS7 Ultima engine package offered with power outputs from 345bhp to 800bhp. LED rear lights introduced.
2008: Quieter exhaust system offered as an option to comply with track noise limit regulations.
2010: Major changes to running gear carried out including adapting components to fit uprated clutch, dampers and Porsche 996/997 sourced transaxle. A larger battery, uprated tyres, and new brake lines were also fitted.
2011: Detail changes continue with clear front indicators, new exhaust design and air-con face vent kit being some of the more notable.
2012: Extended pedal box option introduced to help accommodate taller drivers. Mechanically an aluminium radiator is phased in.
2013: Substantially improved chassis design with welded roll cage and aluminium bulkhead replaces previous design
2015: Final year of Ultima GTR production as Ultima Evolution Coupe is introduced
Ultima GTR owners clubs, forums and websites 
• www.ultimasports.co.uk – Ultima GTR UK Manufacturers site• www.amerspeed.com – Recommended suppliers of GTR engines• www.ultima-gtr.info – Ultima GTR Enthusiast site 
Ultima GTR summary and prices 
Production numbers were limited, so you cannot be too specific about the engine/colour combination. If there's something you really want however, the highly adjustable nature of the Ultima means that sending it to a specialist, or even back to the Ultima factory, could allow you to build your ideal car.   
The latest highly-specced 600bhp+ GTRs can be found for around £70,000, while the earliest cars start at £35,000. Mileages tend to be low, but generally accumulated on the track which is what these cars were built for. With strong factory support, the Ultima GTR looks like the perfect choice for the power hungry petrol head looking for the next level of performance. 
Thinking of buying a future classic? Then take a look at these potential future classics...