Cupra Leon TSI 300: long-term test review
Final report: we've got mixed emotions as the Cupra Leon hot hatch leaves our fleet
Find your Cupra Leon
Offers from our trusted partners on this car and its predecessors...
Or are you looking to sell your car?
Advertisement
Verdict
There's no doubt that the Cupra Leon is a complex hot hatchback. But we think that Cupra has missed the point slightly. After all, whenever you try to be a jack of all trades, you inevitably end up being a master of none. A more edgy, raw experience would also be more memorable.
Mileage: 3,750
Economy: 32.1mpg
When the Cupra Leon TSI first arrived on our fleet, late in the summer of last year, I wondered whether it might grow on me and mature with age and miles.
I hoped that I'd fall for the Spanish hatchback's charms on a deeper level, once I'd got used to the bits I initially wasn't so convinced by: its slow-to-respond central touchscreen, its clumsy lane-assist system and its oddly forgettable exterior design.
And in many ways, my respect for the Leon has indeed blossomed. But it also remains a hot hatch that could, and probably should, be a fair bit more exciting to drive and live with than it is, given that it costs almost £37,000 before options.
That's an awful lot of money to ask for a mere front-wheel-drive hatchback, after all – even one with as many trick bits on it as this. True, beneath the bonnet sits a 296bhp 2.0-litre turbocharged engine that puts out a rousing 400Nm of torque, taking it from 0-62mph in less than six seconds.
Plus, as I discovered, the TSI doesn't exactly chomp through fuel, consuming a gallon of unleaded every 32 miles on average during its time with us. That's pretty decent for a car that could (and often did) carry five adults, and which can top 150mph.
But despite me enjoying our hot Leon quite a lot overall, I still wanted it to be more engaging. A bit more involving to drive on B-roads, a touch more exciting to listen to when in Cupra mode. Just more memorable to spend time with, full stop.
What I never quite got from our Nevada White Cupra Leon was that intangible feeling of desire and admiration, the one that makes you want to climb back in after a great drive and go for another drive, over the same road, just for the heck of it.
I'd arrive at destinations in it feeling calm and relaxed, and even quite pampered on occasions, but I never climbed out of it fizzing with adrenalin. For such a potent and expensive hot hatchback, that's a significant omission, is it not?
Yet in other ways I liked the Leon TSI a great deal. I liked its interior design generally, while its Q-car straight-line performance specifically, plus its ride, gearbox and brakes were all excellent.
When it was working as it should and I'd got my head round how to use it properly, I also liked the Cupra's central touchscreen infotainment system, even if I missed the steering wheel-mounted button to switch between the drive modes that you get on left-hand-drive versions of the car.
I also found out the hard way just how good Cupra's after-sales support is when someone put a parking scrape across the car's nose and it had to go to back the dealer for a repairs. Whoever it was didn't even leave a note (cheers for that), even though the Leon was parked right outside my flat that night.
Partnership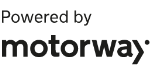 Need to sell your car?
Find your best offer from over 5,000+ dealers. It's that easy.
Well, whoever you are, you did a very good job. The resulting damage cost £821.05 to fix, of which just £122.18 was for parts. The rest was burned through in labour, because most of the front end had to come off, be resprayed, then go back on again.
The technicians also had to check that the sensors for parking, cruise control and lane-assist systems were working properly, which takes time and therefore money. I looked on Gumtree recently and found a nice, clean-looking, one-owner 2008 Nissan Micra with 77,000 miles on the clock and a year's MOT – for less than my repair costs.
Anyway, eye-watering bill for a seemingly innocuous parking scrape aside, I enjoyed my time with the Leon, yet I never truly bonded with it. I'll be sorry to see it go, but I'm not aching to climb back into it and go for one last drive. Make of that what you will.
Cupra Leon TSI 300: first report
Can the RHD version of the Cupra Leon hot hatch impress as much as the LHD model?
Mileage: 2,019
Economy: 31.7mpg
Without wishing to sound too much like the silver-haired, shiny-suited second-hand car salesman Swiss Tony, cars, like fine wines, don't always travel too well. There are numerous reasons why, and you might be surprised how often it happens.
You drive a car on its international launch, often on unfamiliar but great roads, and you like the new model very much indeed and give it a rave review. Then you drive the same car back in the UK and it feels completely different.
Sometimes this is because UK roads are unique. But there are other occasions when the car itself changes before it makes its way across the English Channel, and I'm both glad and disappointed to report that the Cupra Leon TSI is one such example.
Glad because it genuinely is a different car in UK specification compared with how it is in left-hand drive (more detail on which in a bit). Disappointed because it means the UK-market Cupra simply isn't as sharp to drive as its Spanish equivalent.
So what are the differences between our right-hand-drive Cupra Leon TSI and the left-hand-drive car with which we were so enamoured when we tested it this summer?
One, the way you access the drive modes is quite different. In the left-hand-drive version you get a simple button on the steering wheel that allows you to alter the modes – precisely the sort of set-up you'd want when you're on the move. Bafflingly, that wheel-mounted selector is only offered on the 310 estate in the UK: in the other versions you to delve into the touchscreen, which is a faff when you're driving.
Two, if you take your UK-market Cupra to a track – and we have – once again you need to dive into the touchscreen's sub-menus to alter the e-diff settings or to change the traction control system's response. In the Spanish version there's a simple button to press down in the centre console. Again, you're less likely to use the functionality when it's so much more fiddly to access.
Three, although Cupra won't openly admit as much, I'm convinced the suspension settings are softer in the UK cars, especially in Cupra mode, the result being that they don't feel as precise as their left-hand-drive cousins. I've driven two different UK examples now and they're both the same.
Conclusion? Good hot hatchback though it remains in right-hand-drive form, the Cupra Leon TSI is not a great one, not like the Spanish model is in left-hand drive. Which is a pity, but there you go.
Elsewhere, and without wishing to sound like an old whinge-bag, the functionality of the car's main touchscreen is already beginning to cheese me off, even though its range of operation is excellent. The system takes too long to fire up, with the satellite navigation often needing 30 seconds or more to work out where it is.
And for some other weird reason it fails to then recognise where some locations are at all, such as a place called Heathrow Airport, or Southend-on-Sea. Which is a little bit ridiculous, you'll surely agree? It's a shame because, in so many other respects, I still think this car is a cracking hot hatch. One that's quick, refined, well packaged and well built. A car that – in isolation – is still pretty damn good fun to drive.
Cupra's first standalone hot hatch is a Mk8 Golf GTI Clubsport wearing a different badge and a fresh set of clothes, essentially, and there's not a whole lot wrong with that.
But like the forbidden fruit, once you've tried something else – something a little bit spicier – it's hard not to want the same again. Maybe our UK-spec Cupra will mature with age and become more like that original left-hand-drive version we were so impressed by. Or maybe not. We'll find out over the next six months.
| | |
| --- | --- |
| On fleet since: | September 2021 |
| Price new: | £36,760 (£38,090 with options) |
| Engine: | 2.0-litre 4cyl turbo petrol |
| 0-62mph: | 5.5 seconds |
| Top speed: | 155mph |
| CO2/tax: | 172g/km/£155 |
| Options: | Safety & Driving pack (£790), metallic paint (£540)  |
| Insurance*: | Group: 30 Quote: £797 |
| Mileage: | 3,750 |
| Economy: | 32.1mpg |
| Any problems? | Bumper damage (£821 repair at dealer) |
*Insurance quote from AA (0800 107 0680) for a 42-year-old in Banbury, Oxon, with three points.