New Dacia Jogger Hybrid 140 2023 review
The new Dacia Jogger Hybrid 140 is the brand's first electrified model to reach the UK
Find your Dacia Jogger
Offers from our trusted partners on this car and its predecessors...
Or are you looking to sell your car?
Advertisement
Verdict
The Jogger Hybrid isn't the best Jogger to drive, and its higher price point pushes the limits of the base car's value proposition a bit too. But all of its key strengths – space, practicality, seven-seat flexibility and well-judged equipment levels – are unaffected by the electrification. So we'd say there's still a place for it in the line-up, for those playing a longer-term game that involves lots of urban driving (such as a school-run taxi) and, yes, a focus on the amount of car and kit you're getting for the money. 
Dacia isn't about to rush electrification. It's coming, of course, but the value-oriented brand doesn't want to get caught up in the rising costs of sticking batteries and electric motors into everything it makes. But where it's feasible, it can happen – and that's the case with the company's first electrified model, the Jogger Hybrid.
We were reasonably impressed with the efficiency-focused version of this oddball hatchback-cum-estate-cum-MPV (Dacia also tries to claim that it's got an SUV vibe, but we draw the line at that) when we tried it on in Portugal earlier this year. Now it's time to see how its mix of seven-seat practicality with a 1.6-litre petrol engine, a pair of electric motors and a 1.2kWh battery fares on British roads.
That technical make-up will be familiar to anyone who's already investigated the Clio or Captur hybrids from Dacia's parent firm Renault – but that shouldn't come as a surprise, since there was no way the Romanian brand was ever going to commit to an all-new powertrain without someone else already having paid for the bulk of the development.
It's a sneaky approach, perhaps, but also a clever one, because it means this model costs from £22,595. That's relatively expensive by Jogger standards – the range starts from £18,295 – but enough to put this car pretty much into a class of one when you look beyond Dacia's own line-up. Toyota will sell you a hybrid-powered Corolla Touring Sports, of course, but that'll cost you the thick end of £10,000 more and only have five seats. And you can add a further 10 grand to the bill if you want a full-sized seven-seat hybrid SUV. Overall, Dacia reckons just over one in three Joggers sold in the UK will be a Hybrid.
The company claims that the new arrival can run in pure-electric mode at speeds of up to 43mph, and that if you're driving in town, it'll settle for EV power up to 80 per cent of the time. There's an automatic gearbox, of course, and Dacia says the extra efficiency brings an official fuel-consumption figure of 56.5mpg and 112g/km of CO2 emissions. In performance terms, the system produces 138bhp and 144Nm of torque – enough for a 0-62mph of 10.1 seconds.
The Hybrid 140 (to give it its full title) is available only with the top two trim levels in the Jogger range. Expression brings almost all of the kit you'd really need – front and rear parking sensors, a reversing camera, automatic air-con, an eight-inch infotainment system with smartphone integration, and keyless entry. It gets natty wheel covers instead of alloy wheels but as Dacia points out, they're cheaper to repair or replace – and truth is, they still look pretty smart.
Partnership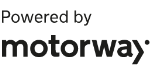 Need to sell your car?
Find your best offer from over 5,000+ dealers. It's that easy.
Even so, Extreme is tipped to account for the majority of orders; it gets styling tweaks, navigation on the same multimedia system, proper 16-inch alloy wheels, heated front seats and 'Extended grip, a traction control-based system designed to allow you to take your Jogger slightly further off the beaten track. This is also the only trim level that allows you to spec Dacia's fetching new 'khaki' paint job.
Regardless of which trim you choose, all Jogger Hybrids get a seven-inch display in the instrument panel; it's crisp enough and can show efficiency-related information, including the current state of 'power flow', but it's not really exploited to the same extent as the systems in rival brands.
It's a Jogger Expression we're driving today and while we can understand why customers find the Extreme appealing, with its bronze styling flourishes and black-painted alloys, there's a typical Dacia honesty to the Jogger Hybrid in its more affordable state. The interior has plenty of blanked-off switch panels, but all of the essentials are present in the cabin, and it feels every bit as comfortable and, well, huge in there as it does in conventionally powered Joggers.
The hybrid system places the gearbox and both electric motors up front, with the battery mounted towards the rear of the car in the space normally occupied by the spare wheel. So you lose scope for that piece of back-up, but nothing else; the second row remains a comfortable place for two adults, and once they wriggle into the third row, they'll find themselves surprisingly well catered for in there as well. The boot capacities are unaffected too, at 212 litres with all three rows up, 699 litres with the third row folded down (it can be removed completely for even more space), and a whopping 2,085 litres when the car is configured in two-seat mode.
The on-road experience isn't quite so reassuringly familiar, mind. You slide the gearstick into D, pull away in EV mode (you have to, because the electric motor takes the place of the clutch), and with sensible throttle inputs the Jogger Hybrid is a doddle to drive smoothly and quietly around town. It's when the engine cuts in – as it sometimes has to, to keep the battery at a sensible state of charge – that you really notice you're in something more complex than a regular Dacia. The system is well enough calibrated for there to not be any perceivable judder as petrol power arrives, but there's an unmistakable drone from under the bonnet – all the more noticeable, we'd say, for the impressive silence that it interrupts.
On faster routes the powertrain's comings and goings are generally blocked out by wind noise and tyre roar, but there's enough punch to keep up with fast-moving traffic. Whether that would still be the case with seven occupants and a couple of bags is a matter for debate, though - and when we did push the throttle to the floor on steeper hills, the combustion engine was again clearly audible as the software raised its revs to maintain progress. 
The brake pedal feel is also inconsistent, as the system clearly juggles between energy recuperation and conventional discs and pads. In truth, it's a sophisticated hybrid system but one that feels ever so slightly less polished compared with what you might find on the latest Kia or Toyota.
The rest of the dynamic make-up hasn't really been affected by the addition of the (admittedly) small battery, but that's a good thing. The ride is surprisingly compliant on 16-inch wheels, the steering is light but pleasingly consistent and only the worst road surfaces get transmitted through to the cabin. It's a timely reminder of how much Dacia's engineers have done with a platform originally conceived for smaller superminis.
As for efficiency, we stuck to the 'Eco' setting on a journey that took in the odd stretch of dual carriageway, plenty of country back roads and lots of 30mph villages, and we managed around 50mpg without too much effort. It was noticeable, too, that the car spent much of its time pootling through those small towns in zero-emissions EV mode, so we've little doubt that a greater proportion of urban use would have the potential to boost the economy figure.
Regardless of this, though, the Jogger Hybrid is a car that is only really likely to become preferable to its stablemates after an hour or two of number crunching. Dacia's pricing and finance deals continue to jump around a bit, but at the time of writing, the same £2,502 deposit on the same Expression trim level would yield you a monthly PCP rate of £249 on the regular TCe, and £285 on the Hybrid 140. That's nearly £40 per month more for the Hybrid – and we'd suspect that even those driving extensively around town would be doing well to save that sort of money in petrol every four weeks.
| | |
| --- | --- |
| Model: | Dacia Jogger Hybrid 140 Expression |
| Price:  | £22,595 |
| Powertrain:  | 1.6-litre 4cyl petrol, 2x e-motor |
| Power:  | 138bhp/144Nm |
| Transmission:  | Multi-mode automatic, front-wheel drive |
| 0-62mph:  | 10.1 seconds |
| Top speed:  | 110mph |
| Economy:  | 56.5mpg |
| CO2:  | 112g/km |
| On sale:  | Now |