Dacia Sandero Stepway: long-term test review
Final report: Jacked-up Dacia Sandero hatch wins hearts and minds of Dawn's family
Find your Dacia Sandero
Offers from our trusted partners on this car and its predecessors...
Or are you looking to sell your car?
Advertisement
Verdict
It may have pseudo-SUV looks but the Stepway sticks closely to Dacia's no-frills, practical image. And that razor-sharp focus on value and real-world usability has made it a pleasure to live with. It's a bargain.
Mileage: 4,552
Economy: 38.6mpg
It's time to say goodbye to our Dacia Sandero Stepway, and to draw some conclusions about where this budget brand really sits these days. As I said in my first report, Dacia has really made huge gains with this version of the Sandero, both in hatchback and SUV variants, without diluting its core appeal: value for money.
During my six months with the car, I really haven't felt like I'm driving a budget brand. The Sandero Stepway is the automotive equivalent of Aldi, I've concluded: scoring big on price, but also offering products that are well known to overdeliver in lots of areas.
I have really enjoyed the Stepway's simplicity. Our range-topping Prestige model came packed with kit, but everything was straightforward and easy to use. The speed limiter was particularly helpful in 50mph sections of motorway, because it gave an audible warning if I crept over the set speed. Given that I live in London, the majority of my local roads are now limited to 20mph and although the analogue dials don't highlight this figure, the digital screen in the centre of the instrument panel meant a clearly visible speed limit was easy to set, by using the button on the steering wheel. 
The technology in general has been useful, but my husband and I haven't agreed on everything. When I was driving the Sandero I found the phone cradle next to the eight-inch touchscreen infotainment system useful. It has its own USB socket, so the wire gets neatly tucked in behind it.
Dave, however, couldn't have his phone there while we were on the move, because he found two screens next to each other a bit too much. He didn't go as far as removing the cradle, although you can do so.
The Stepway was the surprise hit of the previous Sandero's range, and this time, to accompany a switch to oily bits from the latest generation of Clio, Dacia's designers pushed the car's looks much closer to those of a proper SUV. And it works for me; I think they've got the balance about right, adding just enough details to give it a more rugged SUV look than the supermini version, with the plastic surround on the bigger wheelarches, and roof bars standing out.  
Although we didn't have the need to use it, the roof bars have a trick of their own: they can be flipped to fix across the roof and allow you transport bikes or a roof box. Again, this could save you time and cash – a smash hit, in Dacia terms.
Having looked at the configurator, there are a few colour choices on the Stepway but only plain Glacier White comes as a no-cost option. Our Desert Orange metallic paint added £595 to the list price, but it looks striking and builds on the new styling.
Partnership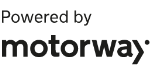 Need to sell your car?
Find your best offer from over 5,000+ dealers. It's that easy.
Overall, you just can't complain about what you get for your money. The Stepway may not be the quickest or the most engaging car to drive, but it's comfy, spacious, smart enough inside and out, and has all the tech you really need. It certainly won our household over and I'm missing it already.
Dacia Stepway Sandero: second report
Trips to the south coast give us a chance to test our Dacia Sandero Stepway on longer journeys
Mileage: 1,150
Economy: 36.9mpg
The world is still emerging from lockdown, so it's been harder than usual to start putting proper miles on my Dacia Sandero Stepway. But that situation has improved dramatically in recent weeks, thanks to my partner and I getting part-time use of an apartment on the south coast. Suddenly, we have a reason to travel again.
The flat is in Southbourne in Dorset, around 100 miles away from our home in Putney. The place needs a bit of work, and our access is conditional on us helping with it, so we've had a proper excuse to load up the Sandero with DIY and decorating kit, and start racking up 250-mile weekends.
For all the Stepway's strengths around town – and there are plenty of them – it's this latest type of activity that really shows the Dacia's versatility. It's comfortably big enough for my partner Dave and I to stretch out, even with the boot pretty much full and any overflow chucked onto the back seats.
The run to Dorset invariably involves a chunk of A3, then a bit of M25 before a long stretch down the M3, allowing us to try the Sandero over a proper motorway stretch. And the early feedback is positive; it's extremely comfortable – helped, perhaps, by the increased ride height over the conventional Sandero – and while there is a bit of wind noise at speed, we don't find it particularly intrusive. It's definitely more accomplished at this than many city cars that cost roughly the same amount.
It's not exactly rapid – and two up, with a load of luggage, the 1.0-litre three-cylinder engine can begin to struggle a little. I found this on a stretch of two-way road in the New Forest, where I got stuck behind an old VW camper van and a couple of cars that wouldn't overtake it. Higher-powered cars were able to get past, but I had to wait until the queue ahead was down to two vehicles before I could perform the same manoeuvre.
A little patience is required on faster roads, then, and the Stepway also doesn't like to be rushed in narrower, more twisty stretches. The increased ride height results in a bit more body roll than in a Sandero  – which is already one of the more softly sprung superminis – so you end up lolloping about if you try to hurry it along. Dave joked the other day that it doesn't even like a committed approach to roundabouts, and I know what he means.
At least the cabin is a decent place to spend time, a reminder, in case we needed it, of how good Dacia is at delivering no-frills functionality. There's honestly nothing in there that doesn't need to be there, and yet there's everything you could sensibly wish for. The seats are comfortable, even during the longer journeys to the south coast, and the driver's seat and steering wheel are easy to adjust when looking for the right driving position.
Even the in-car tech is proving useful. Our range-topping Stepway has navigation built in, but we prefer to use the Android or Apple smartphone set-up that already comes on mid-spec cars instead. Its interface is just a little bit more slick, and it allows us easy access to music streaming services and live traffic information, for more accurate route guidance. In a car as functionality-focused as this, it seems the logical thing to do.
Dacia Stepway Sandero: first report
We get a chance to compare old with new as the latest version of the Dacia Sandero Stepway joins our fleet
Dacia is a brand on the rise. Clever engineering means the firm's latest Sandero supermini shares many parts with the class-leading Clio – while offering a tasty price advantage over the Renault. And our new fleet car is designed to show how the Romanian brand's SUV-style supermini, the Sandero Stepway, has also made significant gains with this latest generation. So much so, in fact, that Dacia sent us an old version of the car for us to compare the two.
But first, let's take a look at the new arrival. It's a Sandero Stepway TCe 90 Prestige, which means a turbocharged three-cylinder petrol engine producing 89bhp and 160Nm of torque. Prestige is the range-topping edition, so it has plenty of useful standard kit: air-conditioning, auto wipers, electric windows all round, 16-inch alloy wheels, cruise control, keyless entry and an eight-inch infotainment system with Android and Apple integration.
Our car does have a couple of additional features: Desert Orange metallic paint, which will set you back £595, and a full-size spare wheel, which costs £150. The total list price, though, is still only around the £15k mark including options. Put down a meagre £1,000 deposit on a four-year PCP deal and this car will cost you just £200 per month.
That should bring raw appeal for those who haven't already been swayed by Dacia's value proposition. But for anyone who has one of the older Stepways, there's a quantum shift to be experienced here. Put the two models side-by-side and you can instantly see how much more accomplished and mature the new car is. It's slightly bigger overall, but the styling gives it a much more convincing SUV look, helped by stronger angles around the front end, as well as new LED headlights.
There are also small but significant detail changes; the older model has a large Stepway sticker on the front door, which looks cheap compared with the more subtle metallic nameplates on our car's grille and roof bars.
It's inside where you really notice the upgrades Dacia has made, though. The older cabin looks rugged at best, but now there are fabric trim elements that really help to break up the sea of black and grey plastics; the Sandero's interior looks almost plush compared with far more expensive rivals'.
The older model here is an SE Twenty limited edition, so it also has electric rear windows – but the new version allows you to control them from the driver's seat, too – a feature that I found very handy when my daughter's dog was in the back.
While the infotainment display is only an inch larger than what was offered before, the system it houses is far slicker, with extremely clear graphics, and it's quicker to respond to your inputs.
You can place your phone in a handy, removable cradle that's attached to the driver's side of the screen – and the USB port is hidden behind the display, so you can tuck the cable neatly out of the way when you're charging or connected to the system. That said, I've been using the wireless hook-up for Apple CarPlay without any issues.
On the road there's greater sophistication to the ride, better refinement at all speeds, and the whole experience is just easier – particularly the steering, which is now lighter than it was in the older Stepway.
It doesn't feel very fast, and the 0-62mph time of 12 seconds confirms that it's not, but it's quick enough in most situations in town. It's comfy, too, on modest 16-inch wheels.
Is there anything I prefer from the older version? Just one element, perhaps: the physical handbrake lever. Call me old-school, but I'd rather have a bar than the electronic handbrake that comes as standard in new Sandero Stepways. I can't say I've encountered any major issues with it, mind; it's just a matter of personal preference.
On the whole, then, our Stepway has made a seriously impressive start to its time on our fleet. As the UK comes out of Covid restrictions, I'm looking forward to adding some more miles and seeing how the car performs over longer distances.
| | |
| --- | --- |
| Model: | Dacia Sandero Stepway TCe90 Prestige |
| On fleet since: | April 2021 |
| Price new: | £14,295 |
| Engine: | 1.0-litre 3cyl, turbo petrol, 89bhp |
| CO2/tax: | 127g/km/£175 |
| Options: | Metallic paint (£595), full-size spare wheel (£150) |
| Insurance*: | Group: 14E/Quote: £373 |
| Mileage/mpg: | 4,552/38.6mpg |
| Any problems? | None so far |
*Insurance quote from AA (0800 107 0680) for a 42-year-old in Banbury, Oxon, with three points.