DS 3 Crossback vs MINI Countryman
The classy new DS 3 Crossback has the MINI Countryman in its sights, but can it win the posh small SUV battle?
How do you establish a new premium car brand? That's a question the PSA Group is continually attempting to answer with its infant DS brand, which is only just starting to find its feet after a tricky start as a rebadging of a Citroen supermini – the DS3. After a few years of building below-par alternatives to upmarket German saloon cars and hatchbacks, DS has turned its attention to SUVs – and it seems to be working.
Last year's DS 7 proved that the brand wasn't just going to carry on producing reimagined versions of Citroens. The firm had cemented its own identity and style, and this car was the closest DS had come to making a genuine rival for the established premium brands. Now there's this, the DS 3 Crossback, a new small SUV with big aspirations, just like its larger sibling.
• Best small SUVs and crossovers
DS has always aimed at MINI, so the DS 3 has been priced to match the Countryman, a convincing upmarket car with British style and German engineering. But that's an ambitious strategy, because it will have to justify its cost. Here we'll find out if the new model has the design, engineering and material quality to take on one of the best small premium SUVs around.
DS 3 Crossback
| | |
| --- | --- |
| Model: | DS 3 Crossback PureTech 130 Auto Prestige |
| Price:  | £27,955 |
| Engine:  | 1.2-litre 3cyl petrol, 129bhp  |
| 0-60mph:  | 9.3 seconds |
| Test economy:  | 35.8mpg/7.9mpl  |
| CO2:  | 109g/km   |
| Annual road tax:  | £140 |
The DS 3 Crossback is an all-new model from the French brand, and at £27,955 in PureTech 130 Prestige form with an automatic gearbox, it's not cheap. Can it match the MINI?
Design & engineering
This is the first new vehicle to use the PSA Group's Common Modular Platform (CMP), which is a new small-car architecture that will also underpin models such as the next Peugeot 208 supermini. It's been designed to allow electrification, so there will be a pure-EV version of the DS 3 Crossback, the E-Tense.
It uses MacPherson struts at the front and a multi-link set-up at the rear, which matches the Countryman. Both cars have a three-cylinder turbocharged petrol engine, too, although the 1.2-litre Crossback's is smaller, and its eight-speed automatic gearbox has one extra ratio over its rival's.
The DS is a design-led car, with a few interesting features such as the flush-fit door handles, and the interior follows in that vein. However, in the pursuit of style and luxury, the Crossback compromises usability and ergonomics. Its driving position is poor – and feels even worse next to the great one in the Countryman – visibility is limited and the lack of buttons in the cabin means controlling in-car tech, including the infotainment system, is a pain.
There are some high-quality materials around, but the image is let down by some very cheap-looking materials on the doors and centre console.
Still, equipment is a strong point. Although the DS is expensive in Prestige trim, you do get a 10-inch touchscreen infotainment system with sat-nav and smartphone connectivity, as well as a digital instrument cluster, climate and cruise control, leather seats and AEB as standard.
Driving
The most impressive part of the DS 3 Crossback's driving experience is its 1.2-litre petrol engine, which delivers its 129bhp enthusiastically. The DS was faster than the Countryman from 30-50mph in third and fourth gears, taking 3.7 and 4.7 seconds respectively. That's quite a bit quicker than the MINI's 4.4 and 6.0-second times in the same tests.
Partnership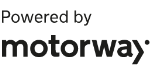 Need to sell your car?
Find your best offer from over 5,000+ dealers. It's that easy.
In fact, the DS was faster from 50-70mph in every gear, too, thanks in part to the extra ratio in its gearbox. It's able to run with shorter gearing as a result, which improves its performance.
However, the gearbox itself is nowhere near as responsive or smooth as the MINI's seven-speed transmission. At least the engine is quiet and punchy enough that it's able to accelerate in gear without having to change ratios too frequently.
That's the least of the Crossback's problems when it comes to driving, though, because it suffers from a lot of body movement. It's not too bad in corners, but the back-and-forth pitching when you come on and off the grabby brakes really makes the car uncomfortable. It doesn't inspire much confidence when braking, either, because the nose dips right down and the car feels imbalanced.
The steering is completely devoid of life and there's no joy to be had in corners, either, even though the Crossback has enough grip. The compromised driving position means we also found ourselves knocking knees against the hard plastic trim in the cabin when turning into corners.
You'd think that the soft suspension that allows so much body roll would provide a comfortable ride, but it's no better than the MINI's at controlling harsh bumps and constantly fidgets over rough roads. On motorways it's smooth and refined enough, though. Overall, the MINI is comfortable and great to drive, but the DS is below average in both areas.
Practicality
In its pursuit of style, the DS 3 Crossback is compromised when it comes to practicality. The driving position and hard seats are the start of the problem, but for some they won't be too much of an issue. What will be is the poor rear-seat head and legroom, which is below average for the class and worse than in the MINI, which itself isn't the most spacious choice.
Boot space is okay, at 350 litres, but that's 100 less than in the Countryman; with the seats folded there's only 1,050 litres, while the MINI has 1,390 litres.
Up front, the cabin design is interesting to look at but not much fun to use. The location and operation of some switches is counter-intuitive as well. All these small annoyances in the DS 3 add up to make a frustrating experience, despite its competency when it comes to chassis and in-car tech. 
Ownership
DS featured in our Driver Power makers' chart for the first time in 2019, but a very poor 28th-place finish isn't very promising. Although MINI's 18th place isn't that great, either, it still puts it 10 places ahead of its rival.
Euro NCAP hasn't tested the DS 3 Crossback yet, but the car does come with AEB and lane keep assist as standard, along with six airbags and parking sensors. Blind spot assist is affordable at £200, too.
Running costs
If you're looking for a small upmarket SUV as a company car, the DS is cheaper to tax than its rival. Its CO2 emissions are lower, at 109g/km, and it's in the 25 per cent Benefit-in-Kind (BiK) bracket, so it costs £1,389 a year in tax at the standard rate.
By comparison, the MINI emits 134g/km of CO2 and sits in the 30 per cent BiK bracket, so it will cost the same owner £1,658 a year.
Both cars were pretty economical on test; the DS 3 returned 35.8mpg and the MINI managed 36.8mpg.
Testers' notes: "In Prestige trim, the Crossback comes with 17-inch alloys, but our car was fitted with larger, optional 18-inch rims. The ride was a bit nervous over bumps as a result, so we'd stick with smaller wheels."
MINI Countryman
| | |
| --- | --- |
| Model: | MINI Countryman Cooper Auto Exclusive |
| Price:  | £27,890 |
| Engine:  | 1.5-litre 3cyl petrol, 134bhp  |
| 0-60mph:  | 9.3 seconds |
| Test economy:  | 36.8mpg/8.1mpl  |
| CO2:  | 134g/km |
| Annual road tax:  | £140 |
MINI recently changed its trim structure, so there are now a few versions to choose from. We've opted for the £27,890 Exclusive model with the Cooper engine to match the DS 3 Crossback. 
Design & engineering
We still hear grumbles from fans of the original MINI every time a Countryman is mentioned, but the fact is that buyers in 2019 want SUVs, so almost every brand has a model to appeal to those customers. MINI hasn't left its roots behind, though, because the Countryman includes so much of what makes the hatch great: chic styling, a high-quality interior, fun handling and competitive engines.
The latter is taken care of here by an excellent 134bhp 1.5-litre three-cylinder petrol turbo and a smooth seven-speed dual-clutch gearbox, while the body is controlled by MacPherson struts at the front and a multi-link rear axle. Our car was also fitted with adaptive dampers (£700), which can be switched to harder or softer settings depending on the road you're on and mood you're in.
There's huge scope for personalisation as well, with contrasting roof colours, wheels, graphics and lots of option packs. It can get pricey, but if you have the cash and the desire to customise, you can do it.
Our Exclusive test car comes with sat-nav and connected services as standard, along with Apple CarPlay, leather seats, keyless go, 18-inch alloys, cruise control and some chrome styling add-ons.
Yet the MINI range is also built around buyers picking option packs to match their needs, so you can add, for example, the Comfort Pack (£900), Navigation Plus Pack (£1,300), Driving Assistant Pack (£800) or the Activity Pack (£800). Each brings a handful of useful extras, but it's best to go for only a couple of choice packs to maximise value for money. 
Driving
The MINI's engine is a little more powerful than the DS 3 Crossback's, but it's not enough to give the British model an advantage in performance. The Countryman was slower from 30-50mph and 50-70mph in all of our in-gear tests, partly because of its longer gearing (it has one fewer ratio to work with) and partly because the MINI is 160kg heavier than its rival.
However, the fast-shifting box was a big factor in our sprint tests, because it matched the DS from 0-60mph; both cars took 9.3 seconds. The MINI was a little way behind from 30-70mph through the gears, taking 9.4 seconds to the DS's 8.9.
Yet performance is only a minor part of the driving experience, especially for SUV buyers. The MINI is head and shoulders above its rival in every other way, so it still comes out on top. For a start, the driving position is much better and the steering is more involving and accurate, with a better weight.
The suspension set-up is a little firmer in standard mode, but with our car's adaptive dampers it can be softened off slightly. It's still not perfect, but it's at least a match for the DS at low speed.
As you increase the speed, you can feel the quality of the damping; it doesn't glide over bumps, but they're smoothed out better than in the DS and there's less unwanted body movement. It feels much more composed and inspires more confidence than the DS, so you can get far more relaxed and comfortable while you're driving.
The engine is smoother and quieter than the 1.2 in the DS when you're going through the gears, and the seven-speed gearbox is excellent, too. It doesn't slur its shifts, yet it's not jerky or unpleasant to use, either. It blends into the background, which is a welcome trait for an automatic gearbox, yet it's also more responsive if you want to shift manually. 
Practicality
It may have the word MINI written on the badge, but the Countryman is anything but small and is therefore more practical than its rival here. Its boot capacity is 450 litres with the rear seats up and 1,390 litres when they're down, putting it 100 litres and 340 litres ahead of the Crossback's figures respectively.
You can also add a sliding bench seat to boost legroom in the back. This comes as part of the Activity Pack, which costs £800 and also includes a larger fuel tank, a powered tailgate and a 'picnic bench' that folds out onto the rear bumper.
The Countryman is much more spacious in the back as well, with enough leg and headroom for adults. There's more light in the rear, too, despite the high shoulder line on the doors. 
Ownership
An 18th-place finish in 2019's Driver Power satisfaction survey isn't great news on the face of things, but it's better than DS's 28th position. At least MINI garages' 14th-place result in our latest dealer poll is okay.
This MINI comes with eight airbags, but you have to add the £800 Driving Assistant pack if you also want autonomous braking, adaptive cruise, high-beam assist and traffic sign recognition. Lane-keep and blind-spot assist aren't available at all.
Running costs
MINI's image and appeal mean its cars hold onto their value quite well, and the Countryman is no exception. It will retain 48 per cent of its value after three years or 36,000 miles, according to our data experts, which means a loss in value of £14,514 over that time.
Meanwhile, the DS 3 Crossback will hold onto an expected 43.3 per cent of its price, which represents a loss of £15,853 over the same period.
The MINI was also more economical, but only by 1mpg. Its 36.8mpg figure means it will cost £1,897 a year to fuel, while the 35.8mpg DS will cost £1,950.
Testers' notes: "The MINI's option packs are a bit pricey, but they include kit that isn't even available on the DS in this trim, including heated seats and a powered tailgate. However, it's a shame that AEB isn't standard." 
Verdict
First place: MINI Countryman
The Countryman is a clear winner here, because it's better than the DS in nearly every way. It's more fun to drive yet more comfortable, the interior has a higher-quality feel and is easier to use, and it's also more practical thanks to its bigger boot and extra passenger space compared with the DS. It's perhaps not quite as well equipped, but your money buys a better overall package. 
Second place: DS 3 Crossback
Unlike the more convincing DS 7 Crossback, this smaller SUV from the French brand is disappointing. It's well equipped, the engine is good and the ride isn't bad, but that's about where its talents end. It's not the best car to drive, thanks to the very soft suspension set-up, ergonomics could be better, there's very little space in the back, and the boot is small, so it's hard to justify.
Other options in this category... 
Volkswagen T-Roc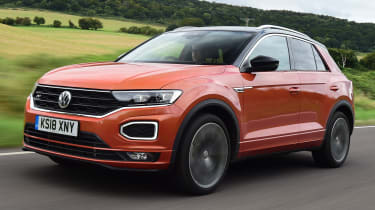 Model: Volkswagen T-Roc 1.5 TSI DSG SELPrice: £27,265Engine: 1.5-litre 4cyl, 148bhp
The VW T-Roc gets a more powerful engine than the MINI or DS in this price range, and it's well equipped. It's not as good to drive as the Countryman, but it's more fun than the DS and pretty comfortable. Plus it offers plenty of practicality.
Audi Q2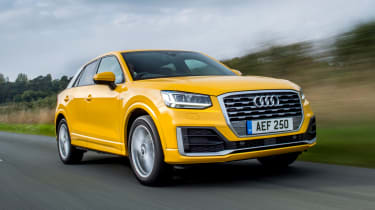 Model: Audi Q2 35 TFSI S tronic SportPrice: £27,695Engine: 1.5-litre 4cyl, 148bhp 
Powering the Q2 is the same 1.5-litre four-cylinder engine as in the T-Roc, but the interior design is more upmarket, even if the plastics are unforgiving. Like the VW, it's good to drive and comfortable, if not quite as practical as the T-Roc. 
Figures
| | | |
| --- | --- | --- |
|   | MINI Countryman Cooper Auto Exclusive | DS 3 Crossback PureTech 130 Auto Prestige |
| On the road price/total as tested | £27,890/£34,575 | £27,955/£31,255 |
| Residual value (after 3yrs/36,000) | £13,376/48.0% | £12,102/43.3% |
| Depreciation | £14,514 | £15,853 |
| Annual tax liability std/higher rate | £1,658/£3,315 | £1,389/£2,773 |
| Annual fuel cost (12k/20k miles) | £1,897/£3,162 | £1,950£3,251 |
| Ins. group/quote/road tax cost | 19/£429/£140 | 19/£454/£140 |
| Cost of 1st/2nd/3rd service | £299 (3yrs) | £249/£299/£225 |
|   |   |   |
| Length/wheelbase | 4,299/2,670mm | 4,118/2,558mm |
| Height/width | 1,557/1,822mm | 1,534/1,791mm |
| Engine | 3cyl in-line/1,499cc | 3cyl in-line/1,199cc |
| Peak power/revs  | 134/4,400 bhp/rpm | 129/5,500 bhp/rpm |
| Peak torque/revs  | 220/1,480 Nm/rpm | 230/1,750 Nm/rpm |
| Transmission  | 7-spd DCT/fwd | 8-spd auto/fwd |
| Fuel tank capacity/spare wheel | 51 litres/£100 | 44 litres/space saver |
| Boot capacity (seats up/down) | 450/1,390 litres | 350/1,050 litres |
| Kerbweight/payload/towing weight | 1,365/585/1,500kg | 1,205/495/1,200kg |
| Turning circle | 11.4 metres | 10.6 metres |
| Basic warranty (miles)/recovery | 3yrs (60,000)/3yrs | 3yrs (60,000)/3yrs |
| Driver Power manufacturer/dealer pos. | 18th/14th* | 28th/N/A* |
|  NCAP: Adult/child/ped./assist/stars | 90/80/64/51/5 | N/A |
|   |   |   |
| 0-60/30-70mph | 9.3/9.4 secs | 9.3/8.9 secs |
| 30-50mph in 3rd/4th | 4.4/6.0 secs | 3.7/4.7 secs |
| 50-70mph in 5th/6th/7th/8th | 9.3/12.5/17.6/N/A secs | 5.6/6.2/10.0/14.0 secs |
| Top speed/rpm at 70mph  | 124mph/1,950rpm | 124mph/2,000rpm |
| Braking 70-0/60-0/30-0mph  | 48.2/36.7/11.2m | 54.6/34.5/10.5m |
| Noise outside/idle/30/70mph | 70/44/63/71dB | 70/43/62/71dB |
| Auto Express econ (mpg/mpl)/range | 36.8/8.1/413 miles | 35.8/7.9/347 miles |
| WLTP combined mpg | 37.2-39.8mpg | 42.2-47.1mpg |
| WLTP combined mpl | 8.2-8.8mpl | 9.3-10.4mpl |
| Actual/claimed CO2/tax bracket | 177/134g/km/30% | 182/109g/km/25% |
|   |   |   |
| Airbags/Isofix/park sensors/camera | Eight/yes/yes/£1,600** | Six/yes/yes/£300** |
| Auto box/lane-keep/blind spot/AEB  | Yes/no/no/£800** | Yes/yes/£200**/yes |
| Clim/cruise ctrl/leather/heated seats | Air-con/yes/yes/£900** | Yes/yes/yes/no |
| Metallic/LEDs/keyless/power tailgate | £595/£1,100/£350/£800** | £750/£1,350**/yes/no |
| Nav/digital dash/DAB/connected apps | Yes/no/yes/yes | Yes/yes/yes/yes |
| Wireless charge/CarPlay/Android Auto | £1,300**/yes/no | £1,350**/yes/yes |