Skoda Octavia Estate vs Toyota Corolla Touring Sports
Skoda's new Octavia Estate has moved upmarket. We find out if it's a better wagon than the Toyota Corolla Touring Sports
SUVs might have eaten into estate sales, but if you're after a practical family car, then this traditional big box on wheels remains a brilliant solution. That's why Skoda is still plugging away with the formula and has given us this: the new Octavia Estate.
It's a thorough overhaul of what came before it, with a little more space plus higher-quality materials and tech, alongside a revised look.
Its predecessor was great, but pushing this new car more upmarket with the extra tech has also made it pricier, so is it still a leader? To find out we've lined it up against one of the most versatile, well equipped and advanced family estate cars on the market, in the form of the Toyota Corolla Touring Sports hybrid.
We know just how strong this model is and what a return to form for Toyota the new Corolla is, offering comfort, greater technology, plenty of practicality, and strong efficiency mixed with decent performance, and even a surprisingly involving driving experience. The new Skoda will have to deliver all of these features in abundance, then. Let's find out how it fares.
Skoda Octavia Estate
| | |
| --- | --- |
| Model: | Skoda Octavia Estate 2.0 TDI 150 DSG SE L First Edition |
| Price: | £29,515 |
| Engine: | 2.0-litre 4cyl turbo, 148bhp  |
| 0-62mph: | 8.8 seconds |
| Test economy: | 49.2mpg/10.8mpl  |
| CO2: | 141g/km  |
| Annual road tax: | £150 |
As with many new cars, with the 2.0 TDI 150 DSG engine and gearbox – and in high-end SE L First Edition trim – the Skoda Octavia Estate is pricier than ever, at £29,515. But does it still offer Skoda's traditional value alongside its extra luxury?
Design & engineering
The Octavia Estate is still based on the MQB platform used by many of the VW Group brands, so that means there's a familiar MacPherson-strut front and torsion-beam rear suspension layout.  While the body is the same, the new Octavia is more refined, so there has been more attention paid to sound-deadening and the way the engines are installed, to reduce noise and vibration.
Our test car was fitted with the updated 2.0 TDI EVO engine, which makes the same 148bhp and 340Nm of torque as before; this was adequate and there was no need to push it further. 
There's been a subtle design change, so the Octavia now looks a little smarter, with sharper creases, a revised grille, new headlights and new 'S K O D A' boot badge lettering all making the mainstream model look a little more upmarket.
Yet the big improvement on that front has come inside. The cabin has been thoroughly overhauled, with a huge focus on the in-car tech. The new Octavia feels a lot more digital. To that end, on this high-spec SE L First Edition there's lots of kit, including adaptive cruise, climate control and a good level of safety tech. Skoda's new 10-inch infotainment and connectivity system features, as well as sat-nav, all-round parking sensors, heated seats, a digital dashboard and the brand's Simply Clever practicality touches.
All Octavias feature a new drive-by-wire gear selector that will enable more autonomous tech in the future. Back in the present, the car's cabin feels of a higher quality than before. The plush materials easily feel a match for those in the new VW Golf.
Partnership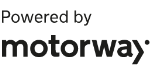 Need to sell your car?
Find your best offer from over 5,000+ dealers. It's that easy.
Driving
While it's no surprise that the Octavia is similar to drive to its predecessor, there are noticeable improvements, including refinement. There's obviously more soundproofing and the engine is clearly better isolated and quieter. The diesel rattle is evident – especially revving it hard over the 0-62mph sprint, which takes 8.8 seconds – but it doesn't sound as harsh in this new car. The motor isn't without fault and still sometimes drones when you extend it, but the Corolla is not without its refinement issues, either. Keep the 2.0 TDI in its power band, where the turbo is working, and refinement is better. 
There's lots of flexibility, while the seven-speed DSG gearbox does a good job of keeping the revs in the right range, and gearchanges are smooth enough on the move. But the same low-speed driveability issues the box has always had are still present – mainly that it's jerky when pulling away and manoeuvring, and a bit sluggish to respond to short, sharp bursts of the throttle when you need them. The Corolla is better in this respect, but it feels more strained in others where the Octavia is more relaxed.
Relaxation in the Skoda extends to the ride. It feels softer and more compliant than its predecessor. Its body control and the way it reacts to bumps aren't as good as the Toyota's, but the Skoda's compliance means it soaks up most of what Britain's roads can throw its way. Sometimes the wheels rebound aggressively and the ride feels a little jittery on our car's optional 18-inch wheels, but most of the time there's a pleasingly soft lope to the way the Octavia tackles the surface.
The steering is light, and while there's precision, it's not engaging to drive. But then this is a family car where the focus is on comfort, so Skoda has clearly pushed the Octavia's set-up further down this path and succeeded in making it more usable and comfy.
Practicality
A massive 640 litres of boot space makes the Octavia the most practical car in its class. That's a good chunk more than the Corolla's 598-litre load bay, which is still decent.
The rear of the cabin is huge, too, with masses of legroom and more headroom than in the Toyota. The Corolla Touring Sports is far from pokey, but the Skoda has the edge, and with the cabin's new-found upmarket air, it's an even nicer place to be.
Of course, the brand's Simply Clever touches are present, including a handy umbrella in the driver's door. The door bins can each hold a 1.5-litre bottle of water, while there are levers in the boot to fold the rear seats. The 'jumbo box' central bin between the front seats gives a huge amount of space for trinkets.
There are also five USB-C ports throughout the car to keep your gadgets charged, including one by the rear-view mirror to power a dash cam – a clever touch and thoughtful design that characterises the Octavia.
Ownership
The previous Octavia received a full five-star Euro NCAP rating and with this car's body unchanged, it inherits that score. But it's helped by more active safety kit. Autonomous braking, blind-spot detection, adaptive cruise and all-round parking sensors with Skoda's manoeuvre assist (self-parking) all feature.
If you want matrix LED headlights they cost a pricey £1,575. For now, this is the only safety kit you can add. Expect more on 'normal' models in time.
Running costs
The two cars recorded almost identical efficiency over our time with them on test. The Skoda returned 49.2mpg, while the Toyota recorded 48.8mpg; this small difference is most likely down to traffic or driving style, so both models should be extremely affordable to run.
However, despite slightly lower efficiency in our hands, because the Toyota is a petrol car – which is cheaper to  buy than diesel at the pumps – its annual fuel bill will be £43 less per year (based on 12,000 miles) than the Skoda, at £1,196 in total.
Testers' notes
"The basic structure of the Octavia – called the body in white – hasn't changed. The reason there's more boot space than in its predecessor is because Skoda now measures it using a different method."
Toyota Corolla Touring Sports 
| | |
| --- | --- |
| Model: | Toyota Corolla Touring Sports 1.8 VVT-I Hybrid Trek |
| Price: | £29,225 |
| Engine: | 1.8-litre 4cyl + e-motor, 120bhp  |
| 0-62mph: | 11.1 seconds |
| Test economy: | 48.8mpg/10.7mpl  |
| CO2: | 113g/km   |
| Annual road tax: | £140 |
Taking on the Octavia is no mean feat, but because the new car is now more premium and also pricier, is there a new value king in the family estate market? We're pitching the Skoda against Toyota's Corolla Touring Sports estate to find out.
Design & engineering
When Toyota brought back the Corolla nameplate it was a real return to form for the Japanese brand's family car offerings. Toyota's New Global Architecture platform, on which the car is based, brought many benefits, such as a more sophisticated double-wishbone rear suspension layout compared with the Skoda's, while the hybrid powertrain is hi-tech, too.
There's no diesel option here. Hybrid is where it's at if you want efficiency, and with a 1.8-litre non-turbo petrol engine linked to an electric motor, there's strong efficiency potential and enough performance.
Together, both motors deliver a total of 120bhp, but while this is some way down on the Skoda's output, the low-down instant hit of electrical assistance helps, as does the CVT automatic transmission through which the Toyota drives its front wheels.
This is because the gearbox holds the engine's revs at the optimum point for maximum acceleration when you need it; it causes one or two refinement issues occasionally, but it helps performance. It's an improvement on older CVTs, too, because most of the time it behaves like a normal automatic.
It's a different engineering approach that works as well as the Skoda's powertrain. Yet the cabin quality isn't quite as strong as the Octavia's. The materials feel hard-wearing, but they're not quite as soft or as nice as those in the Skoda's updated interior.
Trek trim features body cladding and a 20mm-higher ride height. However, forget the notion that this is in any way an off-road-focused estate. It's still only two-wheel drive. Instead, that extra ride height means a little more suspension travel and therefore a similar focus on comfort and usability to the Skoda; and priced at £29,225, the Toyota is a natural rival.
For that money you get a level of kit to rival the SE L First Edition Octavia, including sat-nav, smartphone connectivity, keyless operation, climate and adaptive cruise control, front and rear heated seats, parking sensors and a reversing camera.
Driving
The Toyota is as relaxed on the move as the Skoda. In fact, the Corolla rides even better than the Octavia, and you can really feel the benefits of that rear suspension over potholes and harsher bumps. The Corolla still has great body control, but the way it more softly rounds the edges off bumps is welcome and makes for soothing progress on any type of road.
The chassis set-up means it's also surprisingly good to drive. It feels better tied down than the Octavia, too, with weightier steering that's just as precise to make the most of the good level of grip on offer.
The Toyota's powertrain mostly backs up this level of relaxation – assuming you don't ask too much of it. Use full throttle and you won't make the most of the efficiency benefits, but you will accelerate from 0-62mph in 11.1 seconds. It doesn't feel as urgent as the torquey diesel in the Skoda, but mid-speed acceleration is good, thanks to the electric motor that fills in for the naturally aspirated unit. It delivers 163Nm of torque on its own, so if you coax the Corolla along at a more relaxed rate and make the most of the hybrid system, it feels more at home.
Then the CVT gearbox works better, too, because under hard acceleration it holds engine revs quite high for maximum power, but it's also noisy.
The Toyota's lithium-ion battery isn't very big, so there's not much electric-only running potential. This would be an improvement, but otherwise the Corolla Touring Sports is an impressive dynamic package with a solid powertrain to back it up.
Practicality
However, family estates are all about space, and the Toyota can't quite match the Skoda's level of boot capacity, with 598 and 1,606 litres with the seats up and down respectively (versus 640 and 1,700 litres).
By any other measure this makes the Touring Sports still incredibly practical, but it loses out to the Skoda on the big, broad points, while it doesn't have the same attention to detail as the Octavia when it comes to factors that make the car easy to live with. While there's lots of storage in the Corolla, the Czech wagon goes a step further, with features such as the smartphone and tablet holders in the seatbacks.
The Toyota counters with a standard reversing camera (which is part of a £595 pack on the Skoda), on top of the parking sensors and a powered tailgate.
Ownership
Toyota is known for its reliability and took sixth spot in our Driver Power 2020 satisfaction survey; this is a good result and only one place shy of Skoda.
In Trek trim (only available as an estate) the Corolla trumps the Skoda for safety kit, because it features Toyota's Safety Sense 2 package as standard. This includes collision warning, AEB, adaptive cruise, auto high beam, lane-departure warning and lane-keep assist for a five-star Euro NCAP safety rating.
Running costs
Hybrid power benefits the Toyota, because the Corolla Touring Sports attracts a 25 per cent Benefit-in-Kind rate, meaning company car tax bills of £1,994 a year for higher-rate earners. However, despite being a diesel and falling into the 31 per cent bracket, the Skoda will cost the same user only £72 more a year.
The increasing popularity of hybrid power is shown in the Toyota's strong residual values. Our experts predict it will hold on to 48.4 per cent of its original price (£14,145), while the high-spec Skoda is rated at 41.3 per cent (£12,175).
Testers' notes
"Toyota calls the Corolla a 'self-charging' hybrid, so you don't plug it in. The engine charges the battery on the move intelligently, while the electric motor works in reverse when braking to recoup some energy."
Verdict
First place: Skoda Octavia Estate
The Octavia is still the best in the business. It's pricier, although the extra quality and tech justify this, yet it hasn't lost its focus on practicality, with a massive boot and more passenger space than ever. It's comfortable and refined, while running costs are almost on the Toyota's level. It doesn't drive as sweetly, but it's the more usable, more thoughtfully designed and more complete estate car. 
Second place: Toyota Corolla Touring Sports
When it comes to ride comfort, handling and running costs, the Toyota edges the Skoda by the faintest of margins. But while it gets a little more kit, the quality isn't as high. It'll be an efficient, cheap car to run, but it's the less practical machine (which counts double for a family estate) and the infotainment really lets down what is otherwise an extremely competent package. 
Also consider...
New Ford Focus
Model: Ford Focus Estate 2.0 EcoBlue 150 Auto Titanium X
Price: £28,450 
Engine: 2.0-litre 4cyl, 148bhp
The Focus Estate rivals the Corolla's involving drive with great steering. A 575-litre boot means it's usable, while the tech and economy are good.
Used Mercedes E-Class Estate
Model: Mercedes E 220d Estate AMG Line
Price: £29,495 
Engine: 2.0-litre 4cyl, 192bhp
For similar money on the used market you could pick up an E 220d Estate in well specced AMG Line trim with just 4,500 miles showing. With more power, it'll be pricier to run, but the 640-litre boot is huge.
Figures
| | | |
| --- | --- | --- |
|   | Skoda Octavia Estate 2.0 TDI 150 DSG SE L First Edition | Toyota Corolla Touring Sports 1.8 VVT-I Hybrid Trek |
| On the road price/total as tested | £29,515/£31,440 | £29,225/£29,225 |
| Residual value (after 3yrs/36,000) | £12,175/41.3% | £15,080/48.4% |
| Depreciation | £17,340 | £14,145 |
| Annual tax liability std/higher rate | £1,813/£3,626 | £1,450/£2,900 |
| Annual fuel cost (12k/20k miles) | £1,240/£2,066 | £1,196/£1,994 |
| Insurance group/quote/VED | 19/£448/£150 | 14/£432/£140 |
| Cost of 1st/2nd/3rd service | £396 (2 services) | £190/£340/£190 |
| Length/wheelbase | 4,689/2,686mm | 4,670/2,700mm |
| Height/width | 1,468/1,829mm | 1,455/1,805mm |
| Engine | 4cyl in-line/1,968cc | 4cyl/1,798cc + e-motor |
| Peak power/revs  | 148/3,000 bhp/rpm | 120/5,200 bhp/rpm |
| Peak torque/revs  | 340/1,700 Nm/rpm | 142/3,600^ Nm/rpm |
| Transmission  | 7-speed DSG/fwd | CVT auto/fwd |
| Fuel tank capacity/spare wheel | 45 litres/£180 | 43 litres/repair kit |
| Boot capacity (seats up/down) | 640/1,700 litres | 598/1,606 litres |
| Kerbweight/payload/towing weight | 1,487/503/1,600kg | 1,300/535/750kg |
| Turning circle | 10.4 metres | 11.4 metres |
| Basic warranty (miles)/recovery | 3yrs (60,000)/3yrs | 5yrs (100,000)/£7 pm |
| Driver Power manufacturer/dealer pos. | 5th/10th | 6th/2nd |
| NCAP: Adult/child/ped./assist/stars | 92/88/73/79/5 | 95/84/86/77/5 |
| 0-62mph/top speed | 8.8 secs/137mph | 11.1 secs/112mph |
| Auto Express econ. (mpg/mpl)/range | 49.2/10.8/487 miles | 48.8/10.7/462 miles |
| WLTP combined  | 52.3-60.1mpg | 55.4-62.8mpg |
| WLTP combined  | 11.5-13.2mpl | 12.2-13.8mpl |
| Actual/claimed CO2/tax bracket | 154/141g/km/31% | 134/113g/km/25% |
| Airbags/Isofix/parking sensors/cam. | Seven/yes/y/£595* | Seven/yes/yes/yes |
| Auto box/lane-keep/blindspot/AEB | Yes/no/yes/yes | Yes/yes/yes/yes |
| Clim./cruise ctrl/leather/heated seats | Yes/adaptive/£260/y | Yes/adaptive/no/F&R |
| Met paint/LEDs/keyless/pwr tailgate | £595/£1,575*/y/£640 | £600/yes/yes/yes |
| Nav/digi dash/DAB/connected services | Yes/yes/yes/yes | Yes/yes/yes/yes |
| Wireless charge/CarPlay/Android Auto | No/yes/yes | No/yes/yes |