Inside car auctions with the man who sold 2 million cars
That's how many vehicles have passed over Jim Ronan's auction block in his 35 years as an auctioneer. He tells us his story and shares some buying and selling tips
The very best car salespeople in the UK will sell a few hundred cars every year. Jim Ronan can shift three times as many as that in a week.
Jim is an auctioneer who has been putting vehicles under the hammer for more than 35 years, and according to our calculations has sold more than two million lots in his career – that's more than the number of new-car registrations in the UK annually.
The prices of the cars he has sold stretch from a measly £1 to £525,000, and he travels across the country to wield his gavel in sales every week. This has given him a fascinating insight into every aspect of motoring and the changing way we all buy and sell cars.
Jim's auction career started in 1988, when he was a sales manager at a Peugeot dealership. "The owner decided to open a motor auction," he says. "I'd always wanted to have a go at being the one wielding the gavel because I get a real buzz from selling cars. As a salesman you might only get it once or twice a day. At an auction I can have it hundreds of times a night."
An auctioneer had already been employed, though, so Jim had to use a little creativity to make his debut on the podium. "After about three weeks, I got a message from the usual guy saying he couldn't come any more. I started to pick up the phone to tell the boss, but then the cogs got whirring and I thought, if I delay telling him, then it'll be too late to get anyone else, and I'll have to do the sale." That's exactly what happened, and Jim auctioned his first car – a Citroen BX – that night. He was quickly selling more than 1,000 cars a week. 
The job has changed a lot since then, he says, with the internet being the biggest driver. "At Letchworth Motor Auctions we didn't do online sales until Covid came. I wasn't at all sure about it at first, but it's such an immense tool and we usually sell more cars on the web now than we do to people in the hall. Buyers might come and see the car in their own time, but then they go home and push the buttons from their armchair."
While this might be good for trade, Jim prefers interaction with buyers in the room. "I miss the banter and you can't see the body language if someone is online. I just couldn't tell if people were going to bid. 
"I was selling a 'barn find' Sierra Cosworth a few years ago. It was covered in dust, but very low mileage. The reserve was about £32,000. I had two bidders, one on the phone and one in front of me. The guy in the room kept shaking his head, but I'd look at him and point out the condition and mileage, so he'd always agree to another £1,000. It ended up at £82,000 and he bought it. The atmosphere in the room was electric, and I got so excited that I broke the base of my gavel when I finally brought the hammer down! I did my best for the seller, but the buyer was really pleased too. I bet he's even happier now, with the values where they are!" 
That's far from the most expensive car Jim's sold though – that prize goes to an early Aston Martin DB4, which sold for £525,000. And the cheapest? "Back in the early 2000s the price of scrap was almost zero, so some cars had literally no value. I would have to go down and down in starting price. Eventually I'd just ask if anyone had a pound, a hand would go up, the hammer would go down and everyone in the auction hall would cheer."
Partnership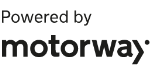 Need to sell your car?
Find your best offer from over 5,000+ dealers. It's that easy.
The price of scrap is now much higher, and there is a dismantler who has a standing bid of £300 on every car, so the days of the £1 car are long gone. 
"There were some real characters around and you don't see them nowadays. Certain traders would buy at one auction, clean the car up and put it in another sale hundreds of miles away and make a good living. The online auctions have opened it up to everyone and it's easy to get a car delivered to the other end of the country now, too."
Looking at some of the stock going through the sales, you'd believe that Jim can sell anything on wheels. On the day we visit there is a Toyota Prius that raises all the red flags for used-car buyers. It has been written off by an insurance company twice, is an ex-taxi, has no documents and has been repossessed by a bailiff so doesn't even have keys. And yet Jim drops the hammer on it for £700.
"Believe me, there is a buyer out there for everything. It's all a question of price. Some, like that Prius, will be broken for parts. Others will get put back on the road after a bit of work. These traders know what they are doing. One guy paid £22,000 for a BMW 7 Series a couple of weeks ago and it had no keys and no documents. That's a big risk, and sometimes they will get burned and other times they will make big money. I admire their bravery."
The bailiff cars often have a sad story behind them, but selling these cars at auction is part of the legal process, so Jim tries not to get sentimental. "We came across a Toyota Aygo about a year ago which wasn't very old. After we'd sold it, we heard that it was an elderly lady who had gone to visit friends in London and had parked in a spot which had a two-hour limit. She had then had a heart attack and was taken to hospital. She spent four months in there recovering. The council were sending letters to her house in Scotland about it, but no one was seeing them. So she lost the car. There was nothing we could do."
At the other end of the scale are the classic auctions, which make people's sentimental dreams come true. Jim started as an auctioneer with Anglia Car Auctions in 2005, initially doing five sales a year. But a renewed interest in older cars at both ends of the price spectrum means that there is a huge demand and Jim alone is doing around 15 auctions a year for WB & Sons in Newcastle-upon-Tyne and Hansons in Staffordshire, as well as his long-term 'home' sale at Letchworth Motor Auctions in Hertfordshire. 
"In the modern sales, I'd say 90 per cent of the buyers are traders who are looking to buy cheap so they can make a profit," he says. "In the classic auction I'd say half are private, and they are so much more used to buying at auction these days. If they really want a car, they just keep bidding and it results in some astounding prices. You are selling nostalgia and memories and it gets really exciting."
But there have also been some incidents: "The worst I had was when I was selling an old Jaguar. It looked lovely, so I was really building it up on the rostrum. The hammer came down and the car promptly burst into flames."
Jim is a classic car fan, and sometimes has to restrain himself from buying cars he thinks are a bargain. "You can't have them all. I see so many and you wouldn't know where to stop." His daily driver is a 2003 Jaguar XJ V8, but he has an MGB GT, too, and he's recently bought a Triumph TR7 convertible for restoration. 
He also has enough to do in a sale without worrying about bidding himself. Being the auctioneer can be just a case of introducing the car and watching out for bids, he says, but now there are often four different ways of bidding, which means you need to keep your wits about you.
"In some sales I will be watching out for people in the room, looking at the online buyers and I will also have commissions, where I have been asked to bid on someone's behalf. Some sales will also have buyers on the phone. You just need to keep on top of it all and give everyone fair warning before the hammer falls."
After 35 years, Jim thinks 'real' auctioneers like him could be a dying breed. "If you look at online bidding already, it can't be too long before there are purely robotic auctioneers. That will be a shame. If you think of that Cosworth buyer, I could tell he really wanted it and just needed another nudge. When you are online it's simply flashing lights and numbers – there's no real interaction.
"You stand up at the start of the sale, bang the gavel on the rostrum and everyone looks up and goes quiet. You know you have control of the room; it's a great feeling. I love the characters and I love the cars, and I still get that buzz."
Jim's Top Auction Tips
"A lot of people who are selling a car just want convenience and will take whatever price they can get from a buying site or trader. They don't realise how easy it is to sell at an auction. You don't need to wait in for people to come and kick the tyres and you won't get scammed. Some cars are now going for hundreds or even thousands above the reserve. At the moment it is older, small automatics that are going crazy. I've no idea why!
"My advice to sellers is to present a car well, get all the documents and spare keys in order and invest in a valet so it looks its best. If there are any faults, declare them. And set a realistic reserve price.
"If you are buying at auction, the first thing is to look at the source. If it's direct from a main dealer and is not their usual stock, it will be a genuine part-exchange and you know why it's in the sale.
"If a private seller has put it in, you might wonder why, so look for cars that are sold with a trial or inspection because it will give you peace of mind."
Become an auctioneer
If you fancy the idea of selling cars all day, there's no set route to becoming an auctioneer. "It's very difficult," says Jim. "There's no auctioneer school, no matter what you're selling. They tend to take people who are involved in the trade and who won't be scared by standing up in front of a crowd. If you are all right speaking in public and know the subject, then you can do it."
Have you ever bought or sold a car at auction? Tell us about your experience in the comments section below...