Used Fiat Grande Punto review
A full used buyer's guide on the Fiat Grande Punto covering the Grande Punto Mk1 (2006-2018)
The Punto is an old design and was built to a price, so it may not be immediately appealing – but don't be too dismissive. While it's no class leader, you get a stylish supermini with a surprisingly roomy cabin and reasonable kit if you avoid entry-level models. It's also quite a lot of fun to drive, especially in Abarth spec. So if you're after a cheap runabout or a first car, a Punto could be a shrewd purchase, as long as you ensure it's not full of faults.
As soon as Fiat unveiled its Grande Punto in 2006, every rival looked a bit dull. Arguably the most stylish supermini of the decade, it proved a hit with Brits wanting a handsome small car at a bargain price.
The Grande Punto wasn't just a pretty face, though; it was also good to drive and safe for its time, achieving a five-star adult Euro NCAP occupant rating. But the ensuing years haven't been kind, with the safety body downgrading it to zero stars overall when the Punto was retested in 2017, partly because of a lack of safety assist features.
Fiat's forté has always been small cars, but many Puntos have proven fragile, frustrating owners and damaging residual values. Despite this, the hatch can be a reasonable second-hand buy if you do your homework.
Models covered
Fiat Grande Punto Mk1 (2006-2018) - Stylish supermini can be a good buy if you do your homework.
Fiat Grande Punto
History
The Grande Punto arrived in January 2006, with 1.2 or 1.4-litre petrol engines, plus 1.3 or 1.9-litre diesels; a 120bhp 1.4 turbo petrol T-Jet 120 Sporting was added in August 2007. In July 2008 a refresh brought a revised grille and an updated interior with extra kit, plus GP trim was replaced by Active Sport. Another revamp in January 2010 saw the car renamed the Punto Evo, and get standard stop/start.
More reviews
In-depth reviews
Road tests
Used car tests
In March 2012 the original Punto badge was revived as part of a further update, while Fiat's 875cc TwinAir petrol engine was introduced, the design was tweaked and extra kit added. The Abarth Punto hit the road in February 2008 with a 155bhp turbocharged 1.4-litre engine. This was boosted to 165bhp in March 2010, while the Supersport of 2012 had 180bhp. 
Fiat Punto reviews
Fiat Punto in-depth reviewFiat Punto TwinAir review
Which one should I buy?
Aim for at least an eight-valve 1.4-litre car; the 1.2-litre engine is underwhelming. The 16-valve 1.4 is noticeably better because it's more muscular and refined, while the turbocharged 1.4 is excellent. The 1.3 diesel is also pretty good, but the 1.9 diesel is rare and best avoided; the same goes for the Dualogic clutchless manual transmission offered with the 1.4-litre 16-valve engine.
Entry-level models (badged Active) have a multifunction steering wheel, heated door mirrors, electric front windows and remote central locking; Dynamic trim adds air-con and split-folding rear seats. GP-spec Puntos feature 16-inch alloys and racier trim, while the Sporting has 17-inch wheels, cruise control and sports seats. Later cars were badged Pop, Easy, GBT and Lounge instead. 
Alternatives to the Fiat Grande Punto
Rivals to the Grande Punto include the post-2008 SEAT Ibiza and Skoda Fabia; they're closely related to one another, and offer some great engines, capable dynamics and reasonable kit if you avoid entry-level cars.
Partnership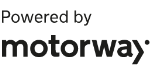 Need to sell your car?
Find your best offer from over 5,000+ dealers. It's that easy.
If you want genuine fun behind the wheel, the Ford Fiesta is for you. But it's not only the class's most dynamically accomplished car; it's also plentiful and cheap to buy.
The Vauxhall Corsa is another cheap and widely available choice that's surprisingly practical, too. It was developed alongside the Fiat and shares some of its components.
If reliability is key, the Toyota Yaris should suit because it's dependable, well built, safe and decently equipped, but not much fun to drive, and prices are higher than for the Punto. Other cheap superminis include the Renault Clio and Peugeot 208, while a more premium option is the Volkswagen Polo.
What to look for
Windows
If one or more electric windows doesn't work, your first port of call for repairs should be the switch on the driver's door.
Broken latch
A faulty tailgate latch is usually caused by the rear washer pipe coming adrift and soaking the lock mechanism. 
Horn
If the horn doesn't work, it's often because the electrical contacts need cleaning. The airbag's fitment means this is a dealer-only job, however.
Heater
Be wary if the heater matrix leaks because replacing it means removing and refitting the dash; an expensive and time-consuming job. 
Interior
The Fiat's cabin offers decent space for four and it's well laid out, but too much of the trim feels flimsy. Given the age of its fundamental design, it should be no surprise that the Punto feels dated inside, too. Only top-spec cars have three rear head restraints; others get just two. Boot space is reasonable, at 275 litres when the rear are seats up and 1,030 litres with them down, but they don't fold flat.
Prices
Running costs
Diesels need check-ups every two years or 21,000 miles. For petrols built up to 2014, it's every two years or 18,000 miles; for later ones it's every 12 months or 9,000 miles.
Service packages can cover a car until it's five, but these can vary between dealers. Most follow a three-tier system at £150, £280 and £350, but some are £129, £155 and £225. The timing belt needs replacing every 72,000 miles or eight years on petrol Puntos, while it's every 210,000 miles or 10 years on the diesels; expect to pay £300. 
Recalls
The Punto was recalled a dozen times between 2007 and 2017. All but two were issued in the first five years.
Campaigns included the possibility of braking and steering power assistance failure, loss of steering, total brake failure, electrical short circuits and fuel leaks. Other actions covered defective airbags, faulty seatbelt pre-tensioners, potential fires and handbrake failure. 
Driver Power owner satisfaction
The Punto finished in 81st place in our Driver Power 2018 used car survey. To figure at all is good going considering its age, but there's not much that owners rate highly. The low running costs and safety features were relative highlights, while comfort generated a decent enough score in our poll. In all other areas, unfortunately, the Punto was criticised by owners.