CES 2016: Updates for Ford SYNC 3 & tripling of autonomous fleet
Ford reveals Apple CarPlay tech for SYNC 3 system at CES, plus more plans for autonomous cars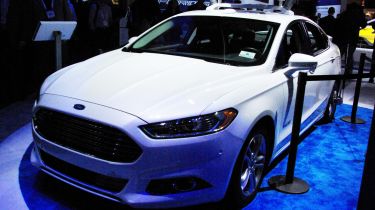 Ford will be on the offensive this year, with the Focus RS, GT supercar and Edge SUV among the UK debuts. Plus, the Blue Oval will also be releasing brand new tech in the form of its 'SYNC 3' touchscreen infotainment system and expanding its autonomous car testing fleet.
At this year's Consumer Electronics Show (CES) in Las Vegas, Ford boss Mark Fields announced a handful of updates for the third-generation SYNC system. It'll bring a host of new features, including Apple CarPlay and Android Auto smartphone connectivity, plus the ability to check fuel levels and other data from a smartphone app.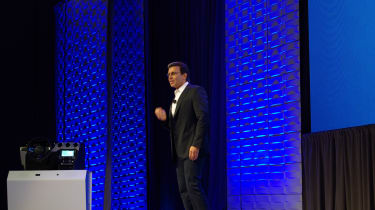 It'll even be able to connect to smart home devices – so you could ask it to turn the lights on at home, and with the right tech installed in your house, the lamps will be on when you pull up on the driveway.
Fields also announced that Ford will be tripling its autonomous car fleet this year, taking the number of self-driving hybrid test vehicles being used across the US to 30. He did not address rumours of a partnership with Google, but hinted that chatter about Ford's autonomous tech should probably be disregarded.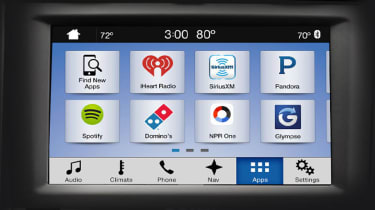 SYNC 3 is already available on some models in the US, but it's expected to debut on this year's Edge SUV in the UK after its launch in the summer. It will then roll out across most of the range, with the Kuga, Mondeo and Focus the next recipients.
The redesigned interface is clearer and easier to use, according to Ford. Most models fitted with it will likely be offered with both a capacitive touchscreen and buttons. But the biggest selling point will be full integration with your smartphone, allowing music streaming, full location services and improved voice recognition on the move. We'll get our chance to try Ford's new SYNC tech when we drive the new Edge later in the year.
Get all the latest from CES 2016 here...