Ford Fiesta three-door will cease production
With production of the three-door Fiesta set to end, Ford has already removed it from its price lists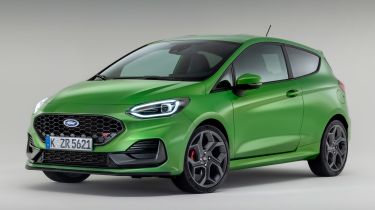 The Ford Fiesta is undergoing a streamlining process with the supermini losing its three-door bodystyle as well as van versions. 
Ford has already removed the three-door versions from its online price lists, but existing orders of three-door Fiestas will be completed, with production at the Fiesta plant in Cologne, Germany set to end this summer. 
A spokesman for the company said: "Ford is simplifying the Fiesta line-up by focusing on series, packs, and features that customers want – and discontinuing the ones that are less in demand. Fiesta will continue to be offered as ST-Line, ST,  Active, Titanium and Trend."
Once Britain's best-selling car for 12 years in a row, even the Fiesta could not avoid the problems caused by the pandemic and the global car parts shortage. Last year, the Fiesta eventually fell out of the top ten best-selling cars in Britain, with the Puma SUV taking up its mantle as Ford's best-selling car. 
2022 hasn't looked much brighter for the Fiesta, with it still missing out on Britain's top 10 best-selling cars. The move to end three-door Fiesta production shouldn't come as much of a shock with plenty of other popular superminis moving to five-door only body styles - such as the Volkswagen Polo, Renault Clio, Peugeot 208 and Vauxhall Corsa. 
The future of the Fiesta as a whole could also be in doubt with Ford turning its Cologne production hub into a major electric vehicle manufacturing base - where the brand will build new electric SUVs in the shape of a mid-sized model and a sportier crossover. 
Click here for our list of the best family cars on sale...