Ford Fiesta RS: Is the 250bhp hot hatch coming?
New Ford Fiesta RS rumours persist. The car could get 4WD and 250bhp
The prospect of a Ford Fiesta RS remains with Ford executive vice president of global marketing, sales and service, Steve Odell, hinting that Ford RS will gain a higer profile in future. That could eventually mean a hot Fiesta RS to join the new Ford Focus RS in Ford's hot hatch range.
Speaking on the eve of the 2016 Detroit Motor Show, Odell said that: "The RS brand is really valuable. People race it. People collect it. I believe there is room to expand." He refused to elaborate on exactly which (if any) models would gain a flagship RS derivative. If the RS range is to expand then surely the Fiesta must be high on the list of models set to get an RS version.
• Ford RS: a history of fast Fords
Auto Express reported that Ford had plans for a Fiesta RS early in 2015 after company bosses strongly suggested to us an RS model was on the horizon for this generation of Fiesta, before the all-new model appears in 2017.  "The current Fiesta has another two- and-a-half years before it's replaced. We'll update the ST within that period, and after that there could be something else,"  said Tyrone Johnson, senior vehicle engineer for Ford Performance, at the time. Johnson's hint tallies with Ford's strategy of introducing RS models towards the end of a car's lifecycle, and suggests a 2017 launch for the Fiesta RS.
Ford Fiesta RS: rivals, specs and performance
The Fiesta RS would fall in line with the brand's plan to build 12 globally developed performance models by 2020, it's tipped to take on the Audi S1 and forthcoming VW Polo R, and will join the new Focus RS at the most extreme end of the hot hatch spectrum.
• Best hot hatches on the market
Our exclusive image shows how Britain's best-selling car could be transformed into a boy racer's dream, complete with a trio of gaping intakes, bonnet vent, blistered arches and big wheels with a wider track.
The most interesting changes are expected to take place under the skin, where the Fiesta's front-wheel-drive layout could be swapped out for four-wheel drive, boosting traction significantly. It would also mirror Audi and VW's strategy with the powertrains of the S1 and Polo R, and draw closer links with the RS-badged Fiesta WRC car. 
As for power output, Peugeot has already proven it's possible to extract 270bhp from a 1.6-litre turbo, so expect the Fiesta to stick with its 1.6 EcoBoost engine, but tuned to at least 250bhp. 
While Ford no longer financially backs the Fiesta WRC effort, it maintains a technical relationship with the M-Sport team, so will look to it for tips on building a reliable, highly tuned, small-capacity turbo engine and converting the Fiesta chassis to all-wheel drive. 
Ford has flirted with the idea of a Fiesta RS in the past, when it introduced the Fiesta RS concept at 2004's Geneva Motor Show, but the business case fell apart. However, it's believed that with the global success of the current Fiesta ST and two confirmed petrolheads at the helm of the company – Jim Farley (chairman and CEO, Ford of Europe) and Raj Nair (Ford group vice president, global product development) – the project is more likely this time around. As always with Ford, price will be key. 
The ST's success has been underpinned by its £17,395 starting figure, so the RS should undercut the S1 by kicking off from about £22,000. 
Partnership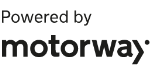 Need to sell your car?
Find your best offer from over 5,000+ dealers. It's that easy.
And don't expect it to be a stripped-out track special, as Johnson explained: "It's not hard to build a car that's extreme in one direction; it's getting the whole package right that matters." 
Johnson also offered some interesting insight into the hierachy of Ford's performance car product plan. "There will be three categories that each of these 12 cars will fall into," he said. "Enhanced technology – models like the Fiesta ST and Focus ST. High performance – things like the F150 Raptor, Mustang GT350R and Focus RS. And then Ultra high-performance, which is the Ford GT."
We asked if a new Fiesta RS could fall into the second bracket, and he smiled, saying: "Theoretically, it's a possibility."
Do you like the sound of a hot Fiesta RS? Let us know in the comments below...