New Ford Focus ST 2019 review
We sample the new Ford Focus ST petrol hot hatch in the UK for the first time – is it a Honda Civic Type R beater?
Find your Ford Focus
Offers from our trusted partners on this car and its predecessors...
Or are you looking to sell your car?
Advertisement
Verdict
The Ford Focus ST delivers the same attributes that make the smaller Fiesta ST such a riot, but in a more mature package and with a wider range of ability. Its chassis relishes being worked and has the engineering to back this up. But while the smaller Fiesta ST is a relative bargain, price and practicality are both issues here and ever-so slightly hold the hot Focus back.
Ford's been conceding territory in the full-blown hot hatch class. For a while the Focus ST has been down on firepower and technical talent, having been muscled out by rivals from Honda, Renault, SEAT, Peugeot, VW, and even Hyundai with the i30 N.  
However, Ford is back with an all-new Focus ST, it hopes, to rectify the situation. We've driven it abroad and we liked it then, but now it's time for a sterner test with a first drive here in the UK.
This is where any hot hatch needs to succeed and the spec list looks like it should be suited to our roads: the 2.3-litre turbocharged petrol motor serves up 276bhp and 420Nm of torque and even gets rally car-like anti-lag technology, there's a six-speed manual gearbox driving the front wheels through an electronically-controlled limited-slip differential, the chassis gets adaptive dampers for the first time and there's a host of other tech trickery to add more fun to the experience.
It's worked, too. The ST's steering is quick – 15 per cent faster than a standard Focus (already fast itself), with bespoke steering knuckles and geometry to give that keener response and greater sense of connection through the steering. It's made possible by the Michelin Pilot Sport 4S tyres, which give the front-end brilliant bite.
We certainly can't criticise its agility, but actually, on bucking, bumpy British roads that hot hatches should thrive on, the quick steering sometimes makes the ST feel overly sensitive and alert. It takes a little time to find your rhythm. 
The suspension set-up is firm, too, but in the most comfortable setting the 'continuously controlled dampers' still offer compliance, diffusing most bumps that you think might thump through the car's shell. 
You still get thrown around in your seat just a little, as the body control remains taut, but the suspension keeps the 19-inch wheels and tyres in contact with the road well enough to exploit the grip potential, even in soaking wet conditions. The Sport damper mode increases the amount of vertical movement and is probably best saved for smoother surfaces, but it's still just on the right side of usable and there's no denying the ST has plenty of agility.
The car feels keen to tuck into corners – especially with a little lift of the throttle to tighten your line when you need it, the sophisticated multi-link rear suspension design coming into its own, delivering control and poise.
Coming out the other side of bends the engine is strong enough, thanks to its 420Nm of torque, which is actually the most in the class. 
Partnership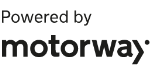 Need to sell your car?
Find your best offer from over 5,000+ dealers. It's that easy.
It's this figure that dictates how hard the car pulls. On the road torque is as important as power, and the e-LSD does a fair job of transmitting the engine's motive force to the tarmac, finding decent traction even in the wet. However, on a crowned or cambered surface you can run into noticeable torque steer if you're aloof with the throttle.  
Decent traction means the ST will hit 62mph in 5.7 seconds and 155mph flat-out, but it's the in-gear punch from its bigger-than-average 2.3-litre motor in this class that helps those transient bursts of acceleration between bends. 
In Sport mode it sounds ok too, with a flat rasp to the engine and a few pops from the exhaust when you lift off, although it can sometimes sound droney and uninspiring. Like the smaller Fiesta ST, this hot Focus's sound signature is also boosted by some electronic enhancement, but it does sound a little too artificial at higher revs. 
The six-speed manual's gear shift is ok – not imprecise but not superbly rewarding when it comes to mechanical interaction, even if the throw is nice and short – but importantly it doesn't hamper the process or enjoyment of driving. 
It certainly has the ability to rival other hot hatchbacks on sale, even if the chassis feels on the firmer side, like an i30 N, rather than offering the sophistication and breadth of a Civic Type R. We'll investigate this further in a full comparison test soon.
A hot hatch has to deliver more than just performance and involvement. It has to be one car to complete many jobs, and we know that the C2 platform used in the current Focus is limited in a few areas. 
The driving position is great, thanks to the Recaro sports seats that balance comfort and support well, while there's enough room in the rear of the cabin. But the boot sizes up at only 375 litres, and while this might be enough for most situations, compared with rivals it's a limitation.
Efficiency stands at 35.8mpg, which is fair, but drive in a manner that you'll enjoy the ST's ability and these numbers will be irrelevant. Its 179g/km CO2 will be though, as it dictates company car tax. It's average for the class.
The infotainment offering is good, with a big, bright eight-inch touchscreen placed high up in your eye line so it's easier to use on the move. You get nav, Apple CarPlay and Android Auto, while heated seats, climate and adaptive cruise control, automatic emergency braking, keyless operation, LED lights and a rear-view camera are also included – and so they should be for the price.
This is something of a sticking point for the ST, as it costs £31,995, which is more than a Civic Type R. The Honda gets more power, but admittedly less kit. Meanwhile, it's £2,500 more expensive than the Hyundai i30 N Performance with a similar level of power, tech and equipment.
However, the new Focus ST is so technically competent that it just about gets away with it. The group test is going to prove interesting.