New Ford Mustang Shelby GT500 2019 review
The new Ford Mustang Shelby GT500 might be a bit of a dinosaur in today's modern age, but it shows that the V8 isn't quite dead yet
Find your Ford Mustang
Offers from our trusted partners on this car and its predecessors...
Or are you looking to sell your car?
Advertisement
The Ford Mustang Shelby GT500's character is hard to resist. It's verging on barbaric if you try and use all of its potential, but it's friendlier than you might expect and brilliant fun to drive, too. The cheaper GT350 is a better bet, though sadly neither will be officially available in the UK.
This isn't just any Ford Mustang. This is the most powerful Mustang ever produced. In fact, it's the most powerful road-legal production Ford ever made. And yes, it has more grunt than a Ford GT – if rather lardier at 1,892kg, too. 
Say hello to the Shelby Mustang GT500; 750bhp and 847Nm of 'rooten-tooten' all-American one-upmanship. The GT500 pushes the envelope for what the Mustang really stands for – here is a car that can be specced to over $100,000 (almost £80k) if you add all the carbon fibre pack.
• Best performance cars to buy 
The GT500 rides on adaptive dampers and sends its power through a standard seven-speed dual-clutch automatic gearbox to the rear-wheels via a limited slip-differential. There's no manual gearbox on offer; for that, you'll have to look to the lighter, but pointier, 519bhp Shelby GT350.
Mind you, the GT500 will do 0-62mph in 3.3 seconds and carry right on through to 180mph, courtesy of the rampant, raucous, ricocheting insanity that is its 5.2-litre supercharged V8. With those numbers, you can see why it might justify its title as the most expensive Mustang ever.
It's a monster, then. Yet, it's actually not as scary as all those figures might suggest. On the wide, sweeping curves of the mountains above Los Angeles, it doesn't take long to find that there is a depth to this car. It's not just about boasting the biggest numbers in the muscle car arms race; thankfully, you can feed it through a corner and there's enough traction and sense of available grip to allow you to keep it neatly on its toes without scaring yourself senseless. 
Of course, there are various settings to cycle through, including a Drag Strip mode. But stick to Sport and Track and the steering weights up; you can stick the gearbox in manual mode and control the fairly smooth box via the wheel-mounted paddles, too. Do so and the GT500 transforms into a serious sports car. It's not subtle – let's face it, it was never designed to be. But it isn't a one-trick pony, if you'll forgive the gag.
Even so, while you can enjoy a dab of handling zeal, the Mustang Shelby GT500 is a heavy car – and it feels it. Ultimately, while the ride is supple enough, and you can thoroughly enjoy feeding it down a decent road, it's really all about that engine.
This is likely the loudest road-car you'll ever encounter – especially if it's driven with the exhaust baffles in their rudest mode, battering the air for miles around. In essence, if you love a V8 (and why on earth wouldn't you?) you will love the thrill this car offers.
Partnership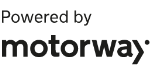 Need to sell your car?
Find your best offer from over 5,000+ dealers. It's that easy.
It's not the most delicate of throttle responses, with long travel and slightly stodgy feel, but you won't care, because you know that just beyond 5,500rpm and on towards 6,000rpm, the engine goes from angry to a full-on, shrieking maniac.
Let's be honest, you will likely have known whether you'd love or hate the GT500 on first sight of its air-guzzling front end – and if you were in the former camp, you'll know that zone between 6,000 and 7,500rpm is the stuff that dreams are made of. As such, this car will feel worth every one of its rather numerous American pennies. Or cents, since you can't buy the GT500 in the UK anyway; limited numbers and financial common sense means that bringing it to the right-hand-drive markets is out of the question. 
Which is a shame, because while the GT500 is undoubtedly an acquired taste, it's brilliantly addictive to drive. A bit heavy-handed, perhaps, and as subtle as a punch to the head, but it's impossible not to love the unashamed nature of this lairiest of the Mustangs.
We certainly love it, and all the more so since there's a hint of the swansong to this car. Nobody knows when the V8 Mustang – let-alone one as unfettered as this – will be legislated out of existence. But even the Ford Performance team behind the GT500 have a hint of the resigned about them when you ask about the potential long-term future for the simple yet emotive American muscle car.
Whatever the Mustang's future, the GT500 is an endearingly barbaric execution of it, which impresses with how far you can push the front-engined, rear-wheel drive V8 muscle car, while – rather surprisingly – retaining its essential usability. Sure, we'd nudge you towards the GT350 if you really fancy importing a Shelby Mustang to the UK, since the lighter and less expensive naturally-aspirated car's improved finesse and more manageable power output will suit UK roads far better while still being fast enough for most.
Even so, if the unlikely chance to buy a GT500 should ever arise and you're even remotely of a muscle car persuasion, don't hesitate. Dinosaur or not, you can't be around this car without feeling the love for all things V8.