Hyundai Kona Hybrid vs Kia Niro Hybrid
The Hyundai Kona Hybrid and Kia Niro Hybrid battle it out in the lucrative hybrid SUV sector
Hybrids are huge business. Every manufacturer needs one in its range to succeed in 2019 and beyond – and when it comes to sales success, at the minute there's no better way to combine this powertrain tech than with an SUV body. With the excellent Kona Electric under its belt, Hyundai has released a standard hybrid version of its small SUV. 
Sister firm Kia did the reverse. It started with a hybrid version of the Niro, then added the brilliant e-Niro to the range. So while the two brands have ended up at the same point (this Niro Hybrid is also new, having received a facelift earlier this year) they've done it in different ways.
This doesn't matter all that much, though; what does is the efficiency, practicality, tech and general all-round usability for these frugal family cars.
Head-to-head
| | | |
| --- | --- | --- |
| Model: | Hyundai Kona Hybrid Premium | Kia Niro Self-Charging Hybrid '3' |
| Price: | £24,295 | £26,770 |
| Engine: | 1.6-litre 4cyl petrol/electric | 1.6-litre 4cyl petrol/electric |
| Power/torque: | 139bhp/265Nm | 139bhp/265Nm |
| Transmission: | Six-speed dual-clutch automatic, front-wheel drive | Six-speed dual-clutch automatic, front-wheel drive |
| 0-60mph: | 9.5 seconds | 9.2 seconds |
| Top speed: | 115mph | 101mph |
| Test economy: | 47.8mpg | 50.6mpg |
| CO2/tax: | 101g/km/£135 | 99g/km/£135 |
| Options: | Metallic paint (£565), SmartSense safety pack (£950) | Metallic paint (£585) |
Hyundai Kona Hybrid
For: Great infotainment and tech, Premium trim gets a good balance of kit versus cost, easy to drive
Against: Jiggly ride, coarse engine, not as economical as Kia Niro on test
The chassis architecture the Kona Hybrid is based on means a hybrid was always a distinct possibility, and since diesel sales have dropped it makes more sense for the firm to offer this petrol/electric model rather than a downsized turbodiesel for those who want a bit more efficiency.
Like the Kia, it's a 1.6-litre four-cylinder non-turbo petrol engine and a 1.56kWh lithium-ion battery supplying an electric motor in the gearbox that deliver this efficiency potential. The petrol unit produces 104bhp while the electric motor kicks out 43bhp and a more impressive 170Nm of torque to bolster the total combined figures up to 139bhp and 265Nm, identical to the Kia's. But the Hyundai was slightly slower from 0-60mph, taking 9.5 seconds compared with 9.2 for the Niro, and its in-gear acceleration tests from 30-50mph and 50-70mph were a few tenths behind the Kia, too.
Neither car feels fast, so it's not worth really working the engines hard for a few reasons. Firstly, the 1.6-litre motor sounds coarse when you rev it out, so refinement takes a big dip. Secondly, it saps efficiency, too. Thirdly, the six-speed dual-clutch gearbox can sometimes get a little caught out; its shifts are sluggish anyway, so it's best to use the electric motor's torque to help carry you along and take a significant amount of the load off the petrol engine. It's smoother and more refined drivinglike this, and you'll also see better mpg figures.
Premium trim gets 18-inch alloy wheels and the ride is jiggly, so it's not quite as smooth as the Kia. Over typically bumpy and corkscrewing British country roads the Kona writhes around and never really settles down, feeling a little skittish if you hit a particularly big bump in a corner where the car can get deflected off line. It's better on a motorway, where the combination of petrol and electric power also helps keep noise down and refinement good. Yet hit a big ridge in the road at these higher speeds and the Kona's suspension still takes a big whack, struggling to cope with the energy involved. 
No doubt the SE model on 16-inch wheels would ride better, but it doesn't get the same impressive level of kit as Premium. The big bonus is the new 10.25-inch infotainment screen that comes on the Premium spec and above. It gets nav, Android Auto and Apple CarPlay, with wireless charging to keep your device topped up, plus an upgraded stereo.
Partnership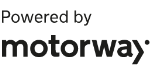 Need to sell your car?
Find your best offer from over 5,000+ dealers. It's that easy.
Other kit includes climate and cruise control, parking sensors and a rear-view camera, and keyless operation. The only options are metallic paint (£565) and Hyundai's SmartSense safety pack (£950), which is a worthwhile investment.
Testers' notes
• Display: Infotainment is a highlight. Not only does the screen work well, its position on the dash is great, too.• Equipment: Although the Kona is cheaper, it misses out on some of the Niro's standard safety kit, such as AEB. Adding this brings the cars' prices closer.• Materials: Build and material quality is fine, and only marginally trails that of the Kia.
Kia Niro Hybrid
For: Updated infotainment and styling work well, more spacious than Hyundai, more efficient, too
Against: Suffers from the same problems with ride and refinement as the Kona Hybrid
Given Hyundai and Kia are sister companies, it's no surprise that this Niro Hybrid shares much of its tech with the Kona. That means the 1.6-litre four-cylinder naturally aspirated petrol unit and electric motor deliver a total of 139bhp and 265Nm of torque, identical figures to the Hyundai.
The Niro sprinted from 0-60mph in 9.2 seconds, undercutting its rival by 0.3 seconds, while it was always a few tenths ahead in our in-gear flexibility assessments, too. Here you can feel the 1.56kWh lithium-ion battery and electric motor's boost as it augments the petrol unit, which feels weak and strained when the electricity runs out.
Performance isn't what this pair of hybrids is about, though; instead they're easy to drive and mostly relaxing in the right situation. They're better suited to use around town than country roads, but the Niro does soak up scars and cracks on B-roads better than the Kona, although it still bobbles around a bit. At least you can make decent progress without troubling the petrol engine when you're in town, where refinement is at its best. The same is true of the Hyundai given both share the same powertrain. Just remember to use a light throttle to keep it in electric mode.
Kia calls the Niro a 'self-charging' hybrid; what this means is that the car recoups energy through its motor working in reverse when slowing down, while the petrol engine can also charge the battery. It's not as sophisticated as a plug-in hybrid and doesn't have as big a battery and therefore as much all-electric range, but then it's also not as expensive.
However, in 3 trim the Kia costs £2,475 more than the Hyundai in Premium spec (although our pictures show a range-topping Niro 4). You'll need to go for 3 trim or above to get the new 10.25-inch infotainment system, which is a nice feature.
You also get more safety kit than on the Kona, with autonomous braking fitted as standard. It's an increasingly important item on new cars that is optional on the Hyundai, which could sway your buying decision. Fitting the safety pack on the Kona closes the price gap to £1,525.
The Kia has 18-inch rims, leather upholstery for its heated, electrically adjustable seats, a heated steering wheel, dual-zone climate control and adaptive cruise, too. Also included are Apple CarPlay, Android Auto, wireless phone charging, sat-nav, a reversing camera with all-round parking sensors plus more safety tech, so given it's better equipped the price difference doesn't look as great once you investigate it further. A Kona Hybrid Premium SE, which gets this kind of kit as standard, costs £27,195.
Tester's notes
• Display: Niro has the same strong infotainment set-up as the Kona, but it's not as well integrated into the dash.• Transmission: Kia shares its six-speed DCT gearbox with the Hyundai. It's slow to shift and can be hesitant.• Materials: Leather trim helps make the Niro feel more upmarket. Build quality is on par with the Kona's.
Verdict 
First place: Kia Niro Hybrid
The Niro's extra efficiency and practicality sealed the win. There's nothing to split the cars on tech, but the updates have worked in the Kia's favour. Cheaper 2 trim is even better value, but we'd pay the extra for 3 over the Kona Hybrid because the Kia is the (slightly) more versatile machine. 
Second place: Hyundai Kona Hybrid 
This new Hybrid has added more appeal to the Kona range, but while its on-paper efficiency is great, it couldn't quite match the Kia's economy, although it'll be very cost-effective to run. The tech impresses and it's cheaper than a 3-spec Niro, but lacks the Kia's practicality and superior ride.
Now take a look at our top 10 best hybrid cars to buy...