Old car vs new car: Rover 200 vs Hyundai Kona
Our first-ever cover car meets our current Car of the Year
'Secret Rover' read the headline splashed across the cover of the very first issue of Auto Express back in 1988. The car in question was the Rover 200, which went on to become one of the greatest success stories of the Longbridge marque. 
A lot has changed in the car industry over the last 35 years, not only in terms of design and technology, but also with the brands at the top of the sales charts. Administration for the MG Rover group in April 2005 marked the sad demise of the Rover marque, and since then, other brands have established themselves as significant players. 
Hyundai is one such winner. The Rover 214 was among the most popular family hatchbacks of its era, and the Kona very much fits that billing today. It's also one of the best; indeed, we rate it so highly that it took overall victory in our 2023 New Car Awards.  
So to celebrate our 35th birthday, we put the 214 and Kona side by side, to see just how much has changed for car buyers. As we'll find out, levels of safety, efficiency and technology are unrecognisable between the pair, but the old guard still proves that there are areas where progress hasn't been altogether successful.
Rover 200
| | |
| --- | --- |
| Model: | Rover 214 |
| Price then/now: | £8,775/£2,500 |
| Powertrain: | 1.4-litre 4cyl petrol |
| Power: | 94bhp |
| Transmission: | Five-speed manual, front-wheel drive |
| 0-62mph: | 11.3 seconds |
| Top speed: | 104mph |
| Fuel economy: | 35mph (est.) |
| Size (L/W/H): | 4,220/1,680/1,400mm |
Work on the Rover 200 started in 1984, when the British firm signed a joint venture with Honda (the fourth such agreement between the two brands) to develop a family car. 
The artist's impression of our first cover star came a year before the 200 arrived, and the car couldn't have come at a better time for the brand. At this point in time, many of its rivals were overdue replacement, and the slightly upmarket feel which the 200 delivered ensured buyers snapped it up in droves; it wasn't long before the newcomer was topping the UK sales charts, and it continued to do so until its replacement arrived in the mid-nineties.
The design was intended to be conservative, even for its day, but the blacked out door pillars give a sleek 'floating roof' effect that's still a popular design trick today. Early cars featured a two-tone paint finish (something we didn't anticipate with our early render) that helps to continue the unbroken line of the unpainted plastic bumpers and contrasting red trim stripe. 
The 214 in our pictures, cared for and kindly lent to us by owner Adam, is one of the earliest examples still left on the road. Aside from power steering (a factory option that was retro-fitted to this car after a couple of years) it's in wonderfully original condition.
Inside, the layout is clear and functional. Rover was responsible for the overall design, but the instruments and much of the switchgear are from Honda. The pedals and steering wheel are offset, but the controls are easy to get along with. Patterned velour fabric and wood trim make it feel sumptuous, but the greatest stand-out feature when compared with current cars is the visibility. The narrow door pillars and low dashboard give a fantastic view all round; there's no call for the parking sensors and cameras that are a necessity for modern vehicles. 
Contemporary road tests frequently commended the 200 for its excellent road holding, and in some ways it's highlighted even more startlingly in 2023. It's rare for a modern family car to be entertaining to drive, but buyers 35 years ago were really spoiled. The 214 turns into a corner more keenly than so many of the latest cars. Its outer tyres load up with plenty of body roll, but grip is great and there's even plenty of adjustment on and off throttle. 
Partnership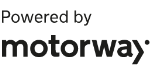 Need to sell your car?
Find your best offer from over 5,000+ dealers. It's that easy.
Ride comfort is genuinely superb, especially at low speeds, where the car simply shrugs off broken surfaces that many new cars will shuffle and fidget across. One area where things have advanced is in noise, vibration and harshness; most modern cars are better at isolating suspension knocks and engine buzz. 
That engine is very sweet, though. Performance from the 1.4-litre unit is helped by the fact that it only has 1,065kg to move around, so it responds well, yet it's also more than willing to rev hard when called upon.
In terms of its age, the 214 can be considered a classic now, but it's still modern enough, capable enough and quick enough to work with modern traffic.
Hyundai Kona
| | |
| --- | --- |
| Model: | Hyundai Kona |
| Price then/now: | £31,825 |
| Powertrain: | 1.6-litre hybrid |
| Power: | 139bhp |
| Transmission: | Six-speed automatic, front-wheel drive |
| 0-62mph: | 11.2 seconds |
| Top speed: | 103mph |
| Fuel economy: | 60/1mpg |
| CO2: | 106g/km |
| Size (L/W/H): | 4,350/1,825/1,585mm |
In the Rover 200's heyday, Hyundai was very much a budget brand that aimed to steal cost-conscious buyers away from other makers. 
The Korean maker's rival to the Rover was the Pony, but in entry-level form it cost just £6,198, and even the top-spec 1.5 GLS was a competitive £7,299 – £1,476 less than the entry-level Rover 214Si. Adjusted for inflation, that base Pony works out at £15,541 today – and as evidence of just how far the brand has come, that's almost exactly what you'd pay now for the cheapest version of the i10 city car.
There are many reasons why our Kona costs much more. It benefits from a range of technology that was barely dreamed of 35 years ago, but Hyundai as a whole now competes in the more mainstream region of the market that Rover has long since vacated. Prices are still competitive relative to its modern rivals, but now the quality, refinement and everything else family car buyers demand match or exceed much of the competition's. 
The progress of 35 years' worth of development is apparent even before you step inside. Where the Rover's straight panels and clean lines are very much of the time, the latest lighting and manufacturing techniques have opened up considerably more scope for creativity, enabling Hyundai's designers to craft a car with sharp creases along its flanks and a robot-like LED lighting facade. It'll certainly divide opinion, but the bold look is something that we'd never have foreseen from the Korean giant at the time of our first issue.
Inside, the cabin looks far more substantial than the Rover's. There's still plenty of plastic around, but it feels more sturdy; the doors close with a more expensive 'thunk,' and the buttons feel much more precise. The thicker pillars might improve safety, but they do make the cabin seem more gloomy. There's also loads of interior space, with both head and legroom being more generous than in the Rover. The large tailgate provides access to a spacious 466-litre boot, too.
The Kona's solid feeling continues once you hit the road. Noise generated by the tyres, powertrain and wind flowing across the bodywork is impressively isolated from occupants, and high-speed stability is excellent. 
There's plenty of grip from the tyres, and the neutral balance is reassuring for drivers of any ability. At 1,525kg, the Kona carries roughly half a tonne more than the Rover, and as a result it doesn't feel anywhere near as agile in turns, so the old hand certainly wins out when it comes to fun.
In most other respects, the Kona shows what 35 years of progress has achieved, and safety and efficiency are where the biggest gains are made. All models get front, side, curtain and centre airbags as standard, plus a range of assistance systems. The powertrain, a 1.6-litre petrol engine combined with an electric motor, helps the Kona achieve more than 50mpg in almost any driving environment, with pure-EV driving at low speeds. It emits far fewer emissions than the Rover, which only returns around 35mpg on a gentle cruise.
Then and now
This pair highlight the development and evolution of the family car over 35 years
Engines
This 214 is powered by a 1.4-litre Rover K-series petrol engine, which in its time was offered with eight and 16-valve heads, plus single or multi-point injection. At launch, the 1.4 produced 95bhp and 123Nm. Those who wanted more performance could turn to the 216, which had 114bhp from its Honda-derived 1.6-litre petrol, or a hot 2.0-litre turbo in later years. A choice of 1.8-litre diesels, sourced from Peugeot, also followed. 
The Kona comes with petrol, hybrid or fully electric powertrains. The hybrid's 1.6-litre petrol works with a 43bhp/170Nm electric motor and a 1.32kWh battery. The pick of the range is the fully electric model, though. There is a choice of 154bhp or 215bhp motors, while 48.4kWh and 64kWh batteries deliver a range of between 234 and 305 miles.
Infotainment
The word 'Infotainment' didn't feature in the motoring journalist's vocabulary in 1988, while touchscreens would have only been on your mind if you'd visited the cinema to witness the reception desk at the Nakatomi Plaza in Die Hard.
The Rover's in-car entertainment is very much of its time, with a Philips AM/FM head unit and space to store six cassettes below it.
In contrast, the Kona gets twin LCD displays, with a 12.3-inch digital instrument panel sitting beside the touch-sensitive 10.25-inch screen. Here, it's possible to control the mapping, radio, media and phone connectivity functions, which include Apple CarPlay and Android Auto. It looks sharp, loads quickly, and – unlike some rivals – makes use of intuitive physical heating controls.
Gearboxes
As with its diesel engines, the 200 sourced its five-speed manual gearbox from PSA (now Stellantis) but adapted it to better cope with its Rover and Honda engines. The shift has quite a long throw but is reasonably precise, so it's easy to keep the little 1.4-litre K-series on the boil. 
A complex hybrid system means that a fully automatic gearbox is the only option for the Kona. The six-speed dual-clutch unit blends torque from both electric and petrol sources, with drive selection controlled by a rotating stalk on the steering column. If you're in Sport mode, it's possible to shift through the ratios yourself with steering wheel-mounted paddles; in Eco mode, these switch to adjusting the level of motor regeneration, which charges the battery and reduces fuel consumption.
Comfort & convenience
The Rover was released at a time when electric controls were becoming more commonplace, but still a luxury item. Top-spec SLi versions featured electric front windows and a sliding sunroof, but the majority of the range had manual winders. 
The Kona not only gets electric windows, but also has heated seats front and rear. The top Ultimate versions also add front-seat cooling.
Dimensions
If you ever feel like parking spaces have become a squeeze, then look no further than the Kona's 1,825mm width – that's 145mm up on the Rover. It's also 130mm longer and 185mm taller. Customer demand plays a part here, but better safety has also driven the increase in dimensions.
Which car is your favourite and why? Tell us in the comments section below...