Kia XCeed vs Ford Focus Active
Can the new Kia XCeed encroach on the Ford Focus Active's hatch-based territory?
Kia's current crossover boom continues with this, the XCeed. It's a niche car; the Stonic, Niro and Sportage are more conventional SUVs, while this latest model is a raised version of the brand's Ceed hatchback with a little off-road cred.
That means the Ford Focus Active is the Kia's chief rival. It, too, has a little more ride height with extra suspension travel, plus plenty of plastic body cladding to reinforce the marginal improvement in its off-road ability.
• Best family cars to buy 2019
We're testing diesel models here, but there's a range of turbo petrols available too, depending on your persuasion. Neither is cheap compared to a conventional hatch, but which is better value?
Head-to-head
| | | |
| --- | --- | --- |
| Model: | Kia XCeed 1.6 CRDi 3 | Ford Focus Active X 1.5 EcoBlue 120 |
| Price:  | £25,345 | £25,595 |
| Engine:  | 1.6-litre 4cyl diesel | 1.5-litre 4cyl diesel |
| Power/torque | 134bhp/280Nm | 118bhp/300Nm |
| Transmission:  | Six-speed man, front-wheel drive  | Six-speed man, front-wheel drive  |
| 0-60mph: | 9.1 seconds | 9.3 seconds |
| Top speed: | 122mph | 122mph |
| Test efficiency:  | 57.0mpg | 59.9mpg |
| CO2/tax:  | 116g/km/£145 | 96g/km/£145 |
| Options:  | Premium paint (£570) | Options: Exclusive paint (£700), Ford PassConnect (£200), Driver Assistance Pack (£400), Convenience Pack (£750) |
Kia XCeed
For: Comfortable ride, excellent updated infotainment, more practical than Focus, strong engineAgainst: Not as good to drive as Focus, still feels compromised like Focus Active, pricier than the Ceed
The XCeed sits on Kia's compact car platform, the same as the regular Ceed hatchback, but the transformation into an SUV means there's now 44mm more room between the road and the car's side sills, while the body itself is also longer and wider than that of the hatch.
These increases in dimensions are only marginal though, while the wheelbase is the same as the standard Ceed's, so the relationship is clear to see, even if the changes mostly comprise subtle styling tweaks to make this model look a little sleeker, even with its big, chunky wheel arches. They're relatively successful.
The XCeed's engine line-up is more compact than that in the Ceed range, and it's the 134bhp 1.6-litre turbodiesel we're testing here, which comes only in 3 specification.
Although diesel might not be flavour of the month, it's easy to forget how flexible these smaller turbocharged units are. With 280Nm of torque (20Nm less than the Ford) produced from just 1,500rpm the engine simply doesn't need working as hard as a downsized turbo petrol would; you can leave it in one gear and just let the motor pull.
For example, the XCeed took only 5.8 seconds to accelerate from 30mph to 50mph in fourth gear. The dash from 50mph to 70mph in sixth took 10.3 seconds. These results were 1.2 and 1.4 seconds respectively faster than the Focus managed.
The engine is refined, too. The fact it doesn't need revving too high to make progress helps, but it's surprisingly smooth and quietnevertheless – and the Ford is arguably slightly better still. The Kia's six-speed manual gearbox is a little notchy to shift, but the weight of the action is nice.
The XCeed rides well too. That extra suspension travel is noticeable and the damping is mostly forgiving so it traverses even bad bumps in the road with a decent degree of compliance.
This comes at the expense of just a little body control, especially compared with the Focus, which feels a little firmer and therefore less relaxing. The Kia's comfort will likely be more welcome than driving performance for most owners here.
Partnership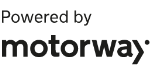 Need to sell your car?
Find your best offer from over 5,000+ dealers. It's that easy.
Cabin quality in 3 trim is good and just edges the XCeed ahead of the Focus. The materials are mostly nice, and the new 10.25-inch infotainment is a great focal point in the cabin.
Nav, phone connectivity, LED lights, heated seats, climate and cruise control, keyless operation, a reversing camera with parking sensors and even a heated steering wheel are all included, and the Kia is £250 cheaper than the Ford as well.
Testers' notes
• Interior: The Kia has the edge in quality, but neither car is luxurious.• Practicality: A 426-litre boot bests the Focus' 341-litre boot space.• Infotainment: The screen is large, clear and easy to use. 
Ford Focus Active
For: Handling precision, engine refined for a 4cyl diesel, slightly softer ride than standard FocusAgainst: Pricier and short of practicality compared with Kia, infotainment is good, but XCeed's is better
Ford's C2 platform already makes the Focus great to drive, and the changes to this Active model's chassis have no ill effect on that.
The ride height has been raised, there's a bespoke chassis configuration with specific tuning for the springs, dampers and anti-roll bars, as well as the front and rear suspension knuckles – the latter indicates that, in the same way as the Kia, it has multi-link rear suspension (hence why both ride quite nicely and offer decent control and feedback from the chassis for raised-up cars) although neither is four-wheel drive.
The Ford's 1.5-litre turbodiesel engine is rated at 118bhp, so it's less powerful than the Kia's engine, but its 300Nm of torque is more than the XCeed generates. However, the Ford's gearing is much longer, so the engine is doing 1,800rpm at 70mph compared with the 2,250rpm of the Kia, so while it keeps the noise down, there's a price to be paid in acceleration. It dashed from 30mph to 50mph in 4.1 seconds, 0.2 seconds behind the Kia, but in other increments it was further behind. The 9.3-second 0-60mph run was good, though.
However, neither of these cars is about the last word in performance, which is where the Ford feels slightly at odds with itself.
The base Focus is a great-steering and handling car, and while this Active is no different, offering similar precision and poise, the same subtle problems that afflict the standard Focus are also present in this Active version.
The car mostly rides well, but the set-up is firmer than the Kia's, which means ridges throw it around a little more, so it's a good job the damping is smooth and well controlled, even if it isn't as soft and forgiving as the Kia. Just a little more softening of the set-up might have been nice.
• Best small SUVs and crossovers on sale 
Otherwise, the Focus isn't all that much different from the standard car, because roll is controlled well despite the higher ride height and it doesn't feel at all like an SUV to drive – because it isn't.
The driving position reflects this by allowing you to get low in the car. It's relatively comfortable, and while the interior is mostly good, it just lacks the last little bit of quality compared with the Kia. 
There's nothing wrong with the Ford's eight-inch touchscreen set-up, but the XCeed's infotainment tech is more cutting-edge.
In Active X trim you get plenty of equipment though, including sat-nav, Apple CarPlay and Android Auto, keyless operation, part-leather heated seats, climate control, front and rear parking sensors and a panoramic roof.
Testers' notes
• Steering: Focus responds quickly to inputs with sharp and accurate steering.• Infotainment: Apple CarPlay and Andriod Auto work well, but overall system isn't as slick as the Kia's.• Interior: Focus's interior feels decent enough in isolation, but isn't as classy as the XCeed's.
Verdict
First place: Kia Xceed
In nearly every measurable way the XCeed outdoes the Focus Active. It's a bit quicker, is more practical, and has better tech. It also rides more smoothly and, while it's not as good to drive, it is comfortable. There's little between them on running costs, so the Kia's extra usability clinches it.
Second place: Ford Focus Active
Like the regular Focus, this Active drives and handles sweetly, but it doesn't feel different enough and so isn't worth the premium. Meanwhile, the Kia is both bigger and offers more advanced infotainment. The Ford will be cheap to run, but not by enough to put it ahead.