Used Kia XCeed (2019-date) review: a hatch that thinks it's an SUV
A full used buyer's guide on the Kia XCeed that's been on sale in the UK since 2019
Verdict
We're big fans of the XCeed, which is why it beat the Ford Focus Active in a twin test in 2019, then two years later it came out ahead of the Citroen C4 – but behind the Mazda CX-30 in a triple test. We liked its roomy cabin, zesty 1.5 T-GDi engine, comfortable ride and the refinement too. What makes the XCeed even more appealing is the availability of a plug-in hybrid powertrain, which can slash your running costs if you don't tend to do a lot of long-distance motorway driving. And on top of that is the fact that even if you buy one of the earliest XCeeds delivered new to its UK owner, it'll still have at least three years' warranty still to run, which puts it on a par with many new cars.
There was a time when cars were in easily defined segments, such as saloon, estate, coupé or hatchback. But in recent years the boundaries have become blurred. Take the Kia XCeed for example; it blends elements from the hatchback and SUV sectors to create what its maker called a CUV, or Compact Utility Vehicle.
In theory the XCeed offers the best of both worlds: the practicality of a five-door hatch with the raised seating position of an SUV. In reality, the interior doesn't offer much more space than the regular Ceed on which the XCeed is based. Nevertheless, there's still plenty to like about this Kia.
History
The XCeed arrived in UK showrooms in September 2019, with a choice of 118bhp 1.0 T-GDi or 138bhp 1.4 T-GDi petrol engines, while for those who preferred diesel there was a 134bhp 1.6 CRDi.
Trim levels were 2, 3 and First Edition, and prices started at £20,795. A plug-in hybrid (PHEV) was added to the range in January 2020, priced from £30,695; three months later an Edition trim level came along, sitting between 2 and 3.
In August 2022 an updated XCeed went on sale with a refreshed exterior design and an upgraded interior. From this point there were just two powertrains: a 158bhp 1.5 T-GDi petrol unit and the 1.6 GDi PHEV, and the trim levels were also revised; they now consisted of 2, 3 and GT-Line S.
Which one should I buy?
None of the powertrains is weak and the transmissions are all pretty slick, so we wouldn't suggest that you avoid any XCeed derivative. It helps that cars with an automatic transmission have a smooth-shifting dual-clutch set-up rather than a CVT (six-speed for the plug-in hybrid, seven-speed for the 1.4 T-GDi and 1.5 T-GDi).
Sometimes we'd suggest that you avoid entry-level trims, but there's no need to here because even the 2 comes with LED headlights, 16-inch alloys, an eight-inch touchscreen, automatic headlights, reversing camera, keyless go, air-conditioning and cruise control.
The 3 adds 18-inch wheels, navigation, privacy glass, heating for the front seats and steering wheel, dual-zone climate control, automatic wipers and rear parking sensors. The 4 came with heated rear seats and a powered tailgate.
Alternatives to the Kia XCeed
The XCeed is almost like a jacked-up small family hatch rather than a full-on SUV, which puts it directly up against the Ford Focus Active. That's a car that is good value and dynamically accomplished just like the regular hatch, but there's no plug-in hybrid option available.
Partnership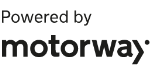 Need to sell your car?
Find your best offer from over 5,000+ dealers. It's that easy.
The Mercedes GLA is another family hatch with quasi-SUV looks; you'll pay more for one than an equivalent XCeed though. The Mazda CX-30 is a small SUV that's superb to drive and has a wonderful interior while the BMW X2 is another high-quality sharp-looking alternative.
Other rivals include the Citroen C4, Ford Puma, Peugeot 2008 and Toyota C-HR, along with the Volkswagen T-Roc, Cupra Formentor, Nissan Juke and Renault Captur, although most of these are more overtly designed to look like an SUV.
What to look for
Gearbox
The PHEV is auto only, the 1.0 T-GDi and 1.6 CRDi come with a six-speed manual. The 1.4 T-GDi features either transmission.
Luxury
PHEV 3s are especially well equipped, with faux-leather trim, a panoramic sunroof, a powered tailgate, heated rear seats and more.
Throttle
The accelerator pedal isn't linear. Some owners have fitted a pedal box from diesel-performance.co.uk that's said to transforms things.
Hybrid range
The PHEV officially gives around 200mpg and up to 36 miles of electric range. Expect more like 40-50mpg and 25-30 miles of range.
Common faults
Kia has an excellent reputation for dependability, and the seven-year warranty that comes with the XCeed should provide peace of mind. But in this year's Driver Power survey the 12th-placed XCeed achieved only a mid-table result for reliability (34th), so you need to buy with more care than you might expect.
Interior
The XCeed's cabin is on a par with anything that Volkswagen is producing, although entry-level models don't have the ambience of posher editions; the digital instrumentation of range-toppers looks really good.
The Kia's dashboard is clearly laid out and easy to get on with. Cabin space is good, although tall people might want more legroom in the back. Boot space is good at 426 litres, or 1,378 litres with the back seats folded, but the batteries in the PHEV really eat into boot space, which is cut to just 291 litres, or 1,243 litres if the back seats are dropped flat.
Prices
There's no shortage of XCeeds for sale on the second-hand market, but diesels are rare. Only about one petrol-engined XCeed in 20 is an auto, while there's no shortage of plug-in hybrids.
To check prices on a specific model head over to our valuation tool.
Running costs
All XCeeds need to be serviced every 12 months or 10,000 miles. Routine maintenance costs are the same regardless of which engine is fitted, so you can expect to pay £150 for the first and third services. The second and fourth services are priced at around £250, while the fifth service is the biggest of the lot, at £280 or so.
Brake fluid needs to be renewed every two years and the coolant every 10 years or 100,000 miles; the costs for these jobs are included in the relevant service price.
The petrol engines have timing chains, but the diesel has a cambelt that has to be replaced every 16 years or 160,000 miles, for around £500. Service plans are available to help spread the cost over a year, and these plans are also transferable between owners, so check if there's one on any XCeed that you're thinking of buying.
Recalls
Kia has a pretty good record when it comes to issuing recalls, and sure enough, the XCeed has never been the subject of one. Since the XCeed was launched in 2019, Kia has issued 15 recalls across its entire model range, much of which is affected by at least one campaign. However, unlike most car makers, whose recalls often affect multiple models at a time, most of Kia's recalls are aimed at just one model.
Some of the recalls cover auto emergency braking glitches (Sorento), faulty electronic handbrakes (Soul EV), fuel-pump maladies (Stinger) and airbags failing to work properly (Soul). Several other glitches have hit the Sorento, including problematic automatic gearboxes, short circuits in the heater, and fuel leaks, but so far the XCeed has a clean bill of health.
Driver Power owner satisfaction
In this year's Driver Power new-car survey, the Ceed came 10th out of 75 entries, with the XCeed two places behind. There were high scores for practicality and boot space, along with interior and exterior design and quality. Infotainment and value also got the thumbs up, along with the safety systems, running costs and infotainment. Owners don't rate the driving experience particularly highly.
Looking to sell your current car quickly and for a good price? We've partnered with Motorway to bring you the best offer from its network of UK dealers...