New Lamborghini Aventador V12 hybrid to launch a generation of electrified Lambos
Lamborghini will fully embrace hybrid technology in its next generation of cars with a possible 4th model on the cards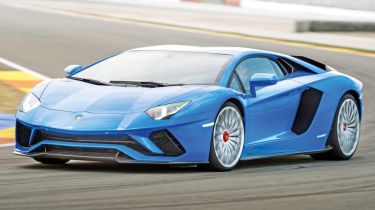 Lamborghini will embrace electrification in its next-generation flagship supercar due early in the next decade, and in the models that will follow. Plans are afoot not just for a V12 hybrid in the Aventador replacement that will come first but for a V10 hybrid in the next Huracan and a fourth Lamborghini model line could also be under consideration. 
The V12 hybrid Aventador replacement had already been confirmed to Auto Express by Lamborghini Research and Development boss Maurizio Reggiani back in January but now Lamborghini CEO Stefano Domenicali has elaborated on the firm's future plans at the 2018 Goodwood Festival of Speed. "The next Aventador will be hybrid, with a V12. A decision is made on that and this is something that will keep us different from the others and this is very important.  
"The next step is that not only the Urus but Aventador and Huracan will be hybrid, that's for sure. Then we need to see how the solution will evolve. With regard to the super sport car brand, it's clear that we want to stay with the V12 to have with the top car. Then we can discuss what would be the right engine for the future for the Huracan. Of course, V10 would be the first priority but we have the time to discuss it." 
Beyond that, the cash generated when sales of the new Urus SUV ramp up to the limit of 4,500 to 5,000 a year that Lamborghini is initially setting itself could also fund a fourth Lamborghini model line. Domenicali and his team are considering, "when it would be right to have another model in our portfolio, to have an extended dimension. Sure, we can see the potential of it".
It's unclear whether any new Lamborghini would be a 4-door rival for the Porsche Panamera influenced by the Lamborghini Estoque concept of 2009, with Domenicali only willing to say that: "We need to listen to the customers, we need to see how the market is evolving because this is very important for us." 
It's work on the replacement for the brand's Aventador flagship, with that hybrid powertrain including the V12 at its centre, that is currently the most pressing for Lamborghini engineers and Maurizio Reggiani has no doubt that the end result will be true to the Lamborghini brand. 
"The value of our brand is based on our top end product. It must be really the pure interpretation of a supersport car. We are sure that one of things you must offer on a supersport car is a V12 naturally aspirated engine. 
"The car needs to be engineered for hybrid or not for hybrid. The supersport car cannot be a compromise", Reggiani added, confirming that the Aventador replacement will be offered as a hybrid only, with no pure combustion option."
Pure electric Lamborghini?
An all-electric Lamborghini isn't part of the firm's immediate plans, but an EV is an option beyond the next generation hybrid supercar. Domenicali explained that Lamborghini is looking at questions of when the super sport car will be ready for electrification but said: "I believe it's to premature to say that we will see a full electric Lamborghini in the short term. I don't see that."
Partnership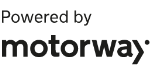 Need to sell your car?
Find your best offer from over 5,000+ dealers. It's that easy.
The possibilities in this area were highlighted by the electric, futuristic Terzo Millennio concept car revealed in 2018, but battery technology needs to mature further before a Lamborghini EV becomes a more immediate possibility. Domenicali confirms that the firm is looking at alternatives to lithium ion batteries, including fuel cell technology, in a bid to reduce the weight of any future EV. 
"When we're talking about performance, the killer of performance is weight. But the more you go for new technology the more you have to counterbalance to ensure you keep the weight under control." 
And you can be certain that as technology develops and makes an electric car that is also a true Lamborghini more of a realistic possibility, such a project would move up the pecking order. As Maurizio Reggiani says: "For us, the super sport car must be able to do the fastest Nurburgring time, but it must be able to repeat this two or three times, it cannot be one shot", he explained.
"At the moment with a battery electric vehicle you can choose to have power for one lap at high speed, or energy for more laps but slower speed. This does not fit with the supersport brand
"The next step in terms of our product range will be based on hybrid technology as the level of knowledge will be ready. Not for full electric vehicles, probably we need another loop of products. This will be next of next".
Give us your view on the idea of a forthcoming range of hybrid Lamborghinis in the comments section below…