All-electric Everrati Range Rover Classic priced from £230,000
Everrati also reveals its take on a battery-powered Land Rover Defender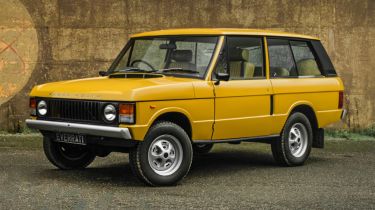 Classic car conversion specialists Everrati has turned its attention to the Range Rover Classic and Land Rover Defender, offering both with a pure-electric powertrain.
It's not the first time we've seen Everrati launch an EV-powered classic - icons like the Porsche 911, Ford GT40 and Mercedes-Benz SL 'Pagoda' have all been converted to battery power. 
The Range Rover Classic EV is an expensive project at £230,000 plus VAT and a donor vehicle, while the Land Rover Defender is a little 'cheaper' at £185,000. Everrati has remained quiet on performance figures, but 62kWh batteries have been used in its other creations and an even larger battery could potentially sit within its designs for the Range Rover and Defender.
Everrati says the Range Rover Classic and Defender use a 'state-of-the-art OEM-grade electric powertrain, designed and developed in Oxfordshire, England'.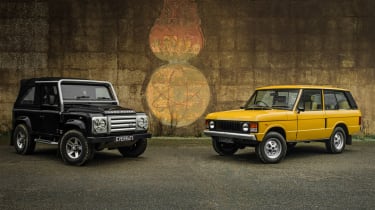 Inside, the British firm says there's 'sustainable luxury materials, such as carbon leather from leather manufacturer, Bridge of Weir.' Everrati also says each vehicle will be made bespoke to the specifications of each buyer. The launch car features the Range Rover Classic's 'Camel Yellow' paint finish.
Everrati Founder and CEO, Justin Lunny, spoke on Everrati's electric versions of Range Rover and Defender: "We are extremely proud to announce our plans for the Range Rover Classic and Land Rover Defender, redefining them with our state-of-the-art 4x4 EV architecture. These vehicles set new standards at launch, enabling them to live on in the age of electrification.
Now read our list of the best British modern classics...