Maserati Ghibli S 2017 facelift review
Sweeping changes mean Maserati's Ghibli update is '70 per cent' new. We drive it to see where it's improved
Find your Maserati Ghibli
Offers from our trusted partners on this car and its predecessors...
Or are you looking to sell your car?
Advertisement
The Ghibli is an intriguing alternative to a Mercedes-AMG E 63. It doesn't have the outright performance to live with cars such as this yet is priced to look as if it should at £73,840. But at least it now drives a lot better than it once did with excellent new electric steering. Plus there's no denying it has a style and charm outside and in that the German cars at this level lack. It's an eccentric choice, for sure.
Maserati has come a long way in a relatively short period of time since its rebirth in 2013, and so far the Ghibli has been one of its greatest successes, commercially if not dynamically. Based unashamedly on the larger, longer Quattroporte, it's just been thoroughly revised both above and beneath the skin to a point where Maserati claims this latest version is "70 per cent" brand new.
The big news mechanically concerns the steering, which has gone from a conventional hydraulic set up to a fully electric system. Maserati claims, however, that the car steers better than ever in terms of the feel and precision it delivers, while also pointing out that it benefits from the more obvious gains in economy and efficiency at the same time.
More reviews
Car group tests
In-depth reviews
Road tests
Used car tests
Also new is a range of electronic safety features designed to make the Ghibli as easy to drive but also as secure as possible on the road. These include adaptive cruise control, clever new "intelligent" LED headlights, lane keep assist, steering assist and brake force assist, hence the reason the car has just received a full five star rating from NCAP.
Styling changes inside and out have unquestionably improved the overall look and feel of the car in numerous places. It now appears genuinely elegant on the road but also distinctly sporting in style. Never more so than in GranSport guise as tested here. In GranLusso form the styling is a touch less aggressive, with the emphasis more on luxury than sporting intent. But in both guises the revised Ghibli looks good and looks expensive.
Which is just as well given the price of the S model you see here, for at £73,840 the Ghibli GranSport S competes with some seriously big hitting rivals in the shape of the Mercedes-AMG E 63 and Audi S7. So is it good enough to justify such a high premium, and is the specification impressive enough to make it genuinely competitive among such competition?
In most respects, yes it is. But in one or two key areas it still lacks some edge beside the best cars at this level. The criticisms primarily concern its ride – which remains no better than mediocre, even with the optional Skyhook electronic damping system fitted, as it was to the test car – and perhaps more surprisingly its straight line performance.
And the problem, once again, is the car's weight. With a driver on board and all the fluids the Ghibli S weighs not a lot less than two tonnes. So even though its revised 3.0-litre twin turbo V6 puts out a potent 424bhp and 580Nm, its raw performance is good but by no means great – 0-62mph takes 4.9sec and the top speed is 177mph.
Those are OK numbers in isolation but put the Ghibli well behind rivals such as the E63 and XFR, and on the road that's much how it feels. There's a distant roar from the V6 under acceleration and an impressive absence of lag from the blown V6, but at no time does the Ghibli S ever feel properly rapid, not like an E63 does.
Partnership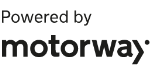 Need to sell your car?
Find your best offer from over 5,000+ dealers. It's that easy.
That said, the eight-speed ZF auto gearbox works well in practice and the exhaust, dampers and drive train maps can all be tailored to suit your mood individually. Trouble is, even in Comfort mode the ride is far from perfect while in Sport the body control isn't as precise as it could be while the ride goes from OK to, well, not so OK.
Even the rear seats lack space beside the roomiest rivals in this class, although up front the revised Ghibli feels like a class act now, with a new infotainment system that centers around an intuitive 8.4-inch touchscreen display (even if the navigation system made more than a few basic errors during our test drives).
So it's a lot better than it once was, the new Maserati Ghibli, but it's still not perfect. In some ways it makes for a refreshing departure from the Germanic norm in this class of car, but in others it a remains curiously flawed machine, even though it does fit right in amongst the streets of Monaco.