Used Maserati Ghibli review
A full used buyer's guide on the Maserati Ghibli covering the Gibhi Mk3 (2013-date)
There's no doubt about it, a Maserati fob on your keyring has a lot more cachet than a BMW or Mercedes badge, and for some people the Italian brand's exotic image trumps its more polished German rivals in the executive car class.
That said, the Ghibli is a remarkably appealing car in its own right, with the swoopy styling giving owners an arguably more glamorous experience than they'd get in a more generic-looking Mercedes E-Class or BMW 5 Series.
That sense of individuality is important to many people, but it comes with a number of compromises that you won't find in a mainstream German rival. But if the Maserati is a car you buy with your heart, and not necessarily your head, you needn't fear the repercussions of your choice to much. Contrary to what might have been popular expectation – and in contrast to earlier Maserati saloons from the 1980s and 1990s which were a bit of a liability – the latest Ghibli appears to be a reliable performer.
The latest Ghibli is built in far greater numbers than earlier cars which clearly helps, while the Fiat/Chrysler (FCA) tie-up also brings advantages of scale. For example the diesel engine is a variant of a unit also fitted to the Jeep Cherokee, while the infotainment system is based on other FCA products.
As a result, the Ghibli is building a solid reputation amongst Ghibli owners, who generally have very positive relationships with their cars. There don't appear to be any fault patterns at all, just isolated incidents of things going wrong, but online forums make it all too clear that some dealers are much better than others.
Although Maserati was formed in 1914, it built only racing cars until 1946, when it launched its first road-going model. Then, in 1967 came an all-time great: the original Maserati Ghibli, a rakish two-seater supercar with a 4.7-litre V8 engine.
The Ghibli badge was revived in 1992 for a four-seat grand tourer based on the Biturbo saloon launched in 1981. When Maserati turned to the Ghibli name for a third time, it was on an executive car tasked with lifting the company's sales to 50,000 per year.
The availability of a diesel Maserati for the first time helped the firm towards this target, with global sales peaking at 46,000 in 2017 – but just 36,000 Maseratis were sold last year. Has the Ghibli already had its day?
Models covered
• Maserati Ghibli (2013-date) - Italian executive car is a little out of the ordinary, but worth considering.
Maserati Ghibli Mk3
History
The Ghibli Mk3 arrived in September 2013, with 3.0-litre V6 petrol or diesel engines, the former coming in 325bhp Ghibli or 404bhp Ghibli S forms. Initially only the diesel had a stop/start system, but at the end of 2015 the petrol engines got it too, while the diesel adopted AdBlue emissions-reducing technology. A motorised bootlid was also introduced, along with extra soundproofing, blind-spot warning and an upgraded hi-fi.
A year later a new suite of driver aids joined the options list, the multimedia set-up was upgraded, and Sport and Luxury trims were introduced. For 2018 these were renamed GranSport and GranLusso, the exterior design was updated, adaptive LED headlights became standard, and the petrol engines were tweaked: the Ghibli offered 345bhp and the Ghibli S 425bhp, although the latter would be dropped by spring 2018. A minor facelift in 2020 also saw the introduction of a hybrid model.
Maserati Ghibli reviews
Maserati Ghibli in-depth reviewMaserati Ghibli reviewMaserati Ghibli S reviewMaserati Ghibli diesel review
Which one should I buy?
For some, only a petrol Ghibli will do. There's no denying that it's more fun to drive than the diesel alternative, but the fuel and tax costs are higher. On the other hand, servicing a diesel car is more demanding, and petrol models can be surprisingly frugal on a run; it all depends on your annual mileage and how the car will be used.
Partnership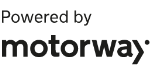 Need to sell your car?
Find your best offer from over 5,000+ dealers. It's that easy.
Initially Maserati didn't do trim levels. Instead, buyers got a single specification and added options to suit. Standard kit included 18-inch alloys, quad exhausts and bi-xenon headlamps, while the interior had electrically adjustable leather seats, wood trim and an eight-speaker hi-fi. Not all cars got a reversing camera, but it's worth having.
Alternatives to the Maserati Ghibli
The BMW 5 Series is excellent to drive and comes with an array of fabulous engines, while the Touring estate adds practicality the saloon-only Ghibli can't match.
Like the BMW, the Mercedes E-Class is rear-wheel drive by default and comes with a choice of bodystyles, plus excellent engines. Audi's A6, S6 and RS6 models are similarly competent, with a choice of saloon or estate bodies plus a wonderful, user-friendly cabin.
The Jaguar XF is another car that's great to drive and well equipped, while the Lexus GS is a left-field choice that's incredibly well equipped and built. It comes in hybrid and V8 petrol forms, the latter blessed with an utterly addictive soundtrack.
What to look for 
Audio
If the premium hi-fi system is fitted and it seems too quiet, the amplifiers need turning up. A franchised dealer can do this.
Oil pressure
Some early diesel models were known to suffer from low oil pressure. These cars should have been repaired under warranty. 
Electrics
If there's any glitch in the car you're viewing, it'll probably be with the electrical or electronic systems, so check that everything works. 
Wheels
The alloy wheels are 19, 20 or 21 inches in diameter and it's worth bearing in mind that all have been known to suffer from corrosion. 
Interior
Although there are plenty of premium materials, you'll also see some switchgear from far cheaper models in the Fiat Chrysler range, which is disappointing. The original infotainment was poor, but things improved hugely in the 2016 facelift. Build quality is good and the seats are very comfortable, but tall adults have insufficient rear-seat leg and headroom. Boot space is decent, though, at 500 litres.
Prices
Running costs
Ghiblis need servicing every 12,500 miles, but while petrol cars can go up to two years between services, it's just one for diesels. Diesels typically alternate between minor and major services (£648/£1,040); the fifth service costs £1,383. The petrol schedule ranges between £689 and £1,318. Neither engine has a cambelt.
Various maintenance packages can be bought, but only before a car's first service; these cost £2,073 or £4,147 for the diesel, and £1,944 or £4,017 for petrols.
Prices
See the latest prices for used Maserati Ghibli models on our sister site BuyaCar or price specific models with our free valuation tool...
Recalls
Maserati has issued 10 recalls for the Ghibli. Cars built up to December 2015 could suffer from a sticking throttle. Other recalls relate to: the suspension working loose; faulty wheel bearings and back axles; the gearshift mechanism; LED headlights; short circuits in the electrically adjustable driver's seat; and fuel leaks. There have been three recalls for this last problem.
Driver Power owner satisfaction
The Ghibli has never figured in our Driver Power surveys, but owner reviews from sister title Carbuyer average an impressive 4.1 out of five. They indicate the Maserati doesn't have the polish of mainstream German rivals; some owners accept this, but others see it as a flaw. The Ghibli is held in high regard dynamically and most cars have been reliable – although there are some issues.