New Maserati MC20 2022 review
The new Maserati MC20 is the famous Italian brand's welcome return to supercar market
Find your Maserati MC20
Offers from our trusted partners on this car and its predecessors...
Or are you looking to sell your car?
Advertisement
Verdict
It might have been 18 years since Maserati last released a supercar, but it has been undoubtedly worth the wait. The MC20's straight-line performance is incredible, yet it can be exploited through a wonderfully precise, agile, yet forgiving chassis. Some might yearn for a more dramatic noise, but the MC20 is authentic, and beyond that it earns a place right at the highest level of the supercar elite.
We don't often talk about a car's looks in an Auto Express review, because it's a totally subjective point. But we'll make an exception for the Maserati MC20, for two reasons. 
First, in the case of the first supercar to roll out of the Viale Ciro Menotti plant since the MC12 in 2004, we reckon that we might already be looking at one of the most dramatic shapes we'll witness in 2022. Secondly, few cars in recent memory have received more jaw-dropped gawps during our time behind the wheel, so the general public seem to agree.
Flowing curves meet with sharp edges and design details to form one squat, purposeful and wonderfully proportioned whole. Certain details have hints of the MC12. Others, like the vented slots in the rear screen that form the shape of the Maserati trident, and the butterfly doors, give the MC20 true supercar theatre before it's moved an inch. As far as announcing your return to the fray after nearly two decades, it's a great first impression to make.
More reviews
In-depth reviews
Road tests
But while we never doubted that Maserati would easily rise to the aesthetic challenge, we're even more delighted to report that the car's beauty is more than skin deep. In fact, it drives even better than it looks.
The car's foundations are based around a carbon fibre chassis, co-developed with motosport specialists Dallara. The wheels are suspended by motorsport-like double wishbones all round. Minor adjustments to this tub will be undertaken for its other two upcoming forms; one an open-top spider, the other a full EV.
At the heart of the MC20 sits a Maserati-designed 3.0-litre twin-turbo V6. The 'Nettuno' unit uses both direct and indirect injection and twin spark plugs - tech Maserati says is derived from Formula One power units. The result here is 621bhp at 7,500rpm with an 8,000rpm maximum.
You slide in through those amazing doors and are met by a cabin that strikes a wonderful balance between comfort and road-going racer, and that engine is brought to life by prodding an understated starter button on the steering wheel. There's a flare of revs from the exhaust, but otherwise the noise is undramatic.
It's not the most tuneful at higher revs either - not like a naturally aspirated Porsche 911 GT3 or Lamborghini Huracan. But there's more than enough drama coming from the raw speed of the thing. Officially, it'll cover the 0-62mph sprint in 2.9 seconds, but on cold, damp roads, anything more than half throttle causes the rear tyres to light up in second and third gear, yet it still feels so easy to control.
Partnership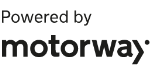 Need to sell your car?
Find your best offer from over 5,000+ dealers. It's that easy.
The same applies when you approach a set of challenging corners. In many ways, the MC20 shares some qualities with the Alpine A110. Here is a £190,000 supercar that has precision, delicacy and agility - it even feels quite compact on the road - yet throws in a bonkers level of speed from any revs in any gear.
It's complemented by a ride quality that, in its softest of three settings, is really very forgiving. It allows the car to flow with the road, rather than hop from one crest to the next. The steering is fantastic, too; the weight is lovely, and the speed of the rack is fast, but not hyperactive. 
It's a supercar which you hop into, and almost instantly have the confidence to explore its limits. The gearbox is also brilliant. Each of the eight forward ratios snap into place without any drama going up, and downshifts are responsive and accompanied by rev-matching blips of the throttle.
Yet it's also a supercar that, for the most part, isn't much more challenging to drive than a Fiat 500. We say 'for the most part', because there are exceptions. Forward visibility is great, but over the shoulder there is nothing; your rear view is helped by a digital mirror just so you can see out. We'd also strongly recommend opting for the nose lift kit to improve everyday practicality, and the 60-litre fuel tank is small for a car that achieves 24.4mpg in official WLTP tests. These are only small flaws in an otherwise remarkably capable, charming and very, very fast supercar, though. 
Like any true Italian thoroughbred, it's very easy for the price to skyrocket with a few select options fitted. That nose lifter is £3,250 very well spent, but our car's extras, including the Blu Infinito paint (£4,200), black roof (£3,750) and Trident stitching on the headrests (£850) - plus the whopping £34,200 for the exterior carbon fibre pack - brings the total to £254,975.
| | |
| --- | --- |
| Model: | Maserati MC20 |
| Price: | £190,275 |
| Engine: | 3.0-litre twin-turbo V6 petrol |
| Power/torque: | 621bhp/730Nm |
| Transmission: | Eight-speed dual-clutch auto, rear-wheel drive  |
| 0-62mph: | 2.9 seconds |
| Top speed: | >202mph |
| Economy: | 24.4mpg |
| CO2: | 262g/km |
| On sale: | Now |