New McLaren Solus GT features a 829bhp V10
McLaren has turned its Gran Turismo concept car into a reality
This year's Goodwood Festival of Speed plays host to an all-new McLaren, called the Solus GT. It's the first time the public has been able to see the striking track-only creation in person. 
Aside from its single-seater race cars, the 200mph hypercar is faster than any other McLaren around a track, thanks to a high-revving naturally aspirated V10 and radical aerodynamics that produce more than 1,200kg of downforce. Just 25 cars will be built, all of which have been sold before it hits the track later this summer. 
Derived from the McLaren Ultimate Vision Gran Turismo designed specifically for the PlayStation racing game, McLaren is the first manufacturer to transition from the virtual world to real race tracks with a customer-ready machine. 
The Solus GT won't be making its way up the famed Goodwood hillclimb however, which it surely would have had hopes of nearing the 39.081-second record set by the McMurtry Spierling last year.
Being track-only, McLaren is free to pursue ultimate aero performance without the shackles of road-going legislation - or even the rules of racing in a particular series. As such, the concept car's fighter jet-style canopy is carried over, which slides forward for cabin access. The extended front splitter feeds air underneath the car, which is accelerated through large diffuser tunnels to generate suction, and wheel shrouds have been installed to reduce turbulent airflow.
Deep sidepods house the radiators, while an intake above the driver's head feeds cold air into the 5.2-litre V10, which should provide a piercing induction sound at full throttle. At the rear, there's a large dual-element fixed wing that works in tandem with the diffuser to achieve that huge downforce figure.
McLaren isn't chasing straight-line performance with the Solus GT, but the 5.2-litre naturally aspirated V10 should provide 'adequate' punch with a colossal 829bhp and 650Nm of torque. It powers the car to 62mph from rest in just 2.5 seconds, revs to more than 10,000rpm and should offer a startling change in character from the firm's current turbocharged V8 and hybrid V6 engines.
The motor is built using bespoke, machined internals with barrel-driven throttles for each of its 10 cylinders. There are no chains or belts, either - the ancillaries are gear driven for stronger durability. 
For the first time ever in a McLaren production car, the engine serves as a stressed member of the carbon fibre chassis to simplify its design and negate the need for a rear subframe. The V10 is mated to a seven-speed straight-cut sequential gearbox, which is also structural - the Solus GT's rear suspension is mounted directly to its casing.
The Solus GT features double wishbone suspension at each corner, with inboard dampers linked by pushrods on the front axle and pullrods at the rear. Traditional anti-roll bars are used - unlike the hydraulically cross-linked suspension system used in some McLaren road cars - which are adjustable to tune the car's balance. Given that some of these components are exposed, McLaren has applied carbon fibre casings to the front suspension links to improve airflow. 
Partnership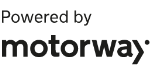 Need to sell your car?
Find your best offer from over 5,000+ dealers. It's that easy.
Exotic materials are used elsewhere in the Solus GT's construction, enabling it to tip the scales at less than 1,000kg. For example, its rollover hoop and halo protection structures are fashioned from 3D-printed titanium, and the 18-inch centre-lock wheels are forged aluminium items.
They're wrapped in Le Mans Prototype slicks, although wet tyres are available for rain soaked track sessions. Braking is taken care of with carbon-carbon race car -style discs gripped by six-piston aluminium monobloc calipers, with brake bias adjustment available to the driver. 
Each customer receives an FIA-spec race suit, helmet and a HANS device, along with a bespoke seat fitting service like a Formula 1 driver. The seat will be moulded specifically for each driver and the pedal box is adjustable, while the steering wheel features a digital screen and myriad controls designed to be used on the fly. 
As part of their purchase, each buyer will be offered a driver coaching programme before setting foot in their new, blisteringly fast hypercar. Prototype test drives are also available for those looking to steer the direction of car behaviour ahead of launch, and of course, bespoke customisation options will be offered via Mclaren's Special Operations division. 
Every Solus GT will be delivered with a tool set, radio kit and a coolant pre-heater to support track events.
Now check more from the 2023 Goodwood Festival of Speed...