New Mercedes-AMG GT 2023 review: has Merc finally got a Porsche 911 beater?
The latest Mercedes-AMG GT turns up the power, the tech – and the practicality
Find your Mercedes AMG GT
Offers from our trusted partners on this car and its predecessors...
Or are you looking to sell your car?
Advertisement
Verdict
The new Mercedes-AMG GT 63 has work to do to win over its sceptics, but the vast array of chassis technology and the increase in interior space goes a long way to improve on the outgoing car's shortcomings, although this all comes at a price: weight. Four-wheel drive increases usability, rear-wheel steering improves agility, its sophisticated active suspension broadening its GT remit. It's now a genuine all-rounder and might just do enough to get you out of your 911.
If you can't beat 'em, join 'em and after years of fighting against it Mercedes' purest sports car has been thoroughly overhauled to be the Porsche 911 rival customers want it to be.
Launched in 2014 as a two-seater GT, the AMG GT drew praise for its force-of-nature V8 powerplant (an AMG forte), but lost out in the minds of many potential buyers because of its relatively poor everyday usability. Few need the back seats of a 911 to carry passengers, but the second row provides a practicality it didn't know you needed until it's not there. The AMG GT lacked that flexibility.
Not any more. It's hard to recall when a press presentation of a new sports car started with details of a second-row of seats and an increase in boot space; this, Mercedes-AMG is keen to point out, is a more rounded evolution of the GT. A more practical GT car, that's 180mm longer, 70mm higher but 20mm narrower than the old AMG GTC. Those rear seats are good for a 150cm tall human apparently. 
Inside you immediately notice a more mature car. You don't sit as low and the front occupants have been positioned 200mm further forward in the cabin, but the optional sports seats hug you without pinching. The GT manages potholes and speed bumps with little cabin intrusion. A front-axle lift system that allows you to save locations in the navigation system allowing the car to remember the location, activating the lift the next time you drive the same piece of road, is a neat piece of tech you can expect others to follow with.  
Away from the town when you can stretch the twin-turbocharged 4-litre V8 the overriding emotion is one of confusion. Inside the soundtrack is very different from its predecessor – despite the fact that the engine is an evolution of the same unit.
Two variants of GT will be offered by AMG, but the UK will only get the more powerful 63 model (there's also a milder 55), producing 577bhp and 800Nm of torque, but it sounds nowhere near as NASCAR-esque many know and love about AMG's powerhouse V8. It's an issue rooted in today's noise emissions regulations that AMG has tried to get round by making the GT quieter on the outside, and then piping sound sampled by a microphone mounted on the exhaust tract inside. So while you get the exhaust pops and bangs in Sport+ mode, the engine note sounds flat and linear regardless of engine speed. 
Partnership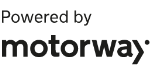 Need to sell your car?
Find your best offer from over 5,000+ dealers. It's that easy.
A pair of rotary controls at the base of the steering wheel allow you to adjust the car's drive modes: Comfort, Sport, Sport+, Race, Individual and Ice along with switching between auto and manual for the nine-speed automatic gearbox - no longer positioned on the rear axle to free up boot space and therefore changing the weight distribution from 46/54 front/rear to 54/46 - changing the exhaust and suspension settings. By default the powertrain, which includes AMG's 4Matic+ four-wheel drive for the first time on a GT,  sends power to the rear wheels, but it can supply up to 50 per cent of the engine's torque to the front axle when and where required. In Drift mode, full power heads straight to the rear axle.
Comfort and Sport settings provide very little difference, the car feeling relaxed and fluid with a Maserati GranTurismo Trofeo feel in how it absorbs the road and deploys its performance. In Sport+ the GT takes on a more focussed role, with more energy flowing through the car as you lean on its performance and ask more from it. It feels more tied down the higher up the driver modes you go.
Underpinned by suspension technology that's a developer's dream, the GT enjoys a no-holds barred approach to chassis armoury. There's a semi-active anti-roll system, each damper is hydraulically connected to each other, with the left-hand compression stage connected to the right-hand rebound stage, and vice versa. The struts themselves are rigidly connected to the suspension's linkage so that while the driver doesn't feel the intrusion as much as they did in the old car, there's still enough movement through the car when you encounter some big surface imperfections.
For a car of this weight, 1970kg, its body control and lateral grip leave you wanting for nothing on the road, flowing with a clear fluidity with every direction change. But the steering can feel remote in anything less than Sport+ mode and the rear-wheel steering can occasionally feel like it's playing catch-up, generating an unexpected lateral lurch on corner exit as it applies a degree or two of additional rear lock just as you are straightening your line. 
More dynamic and engaging to drive, still ferociously quick and now with added practically (you won't really put anyone in those rear seats, but they are perfect for small bags) the new AMG GT is the closest it's been to meeting AMG's remit of being the company's halo sports car. It's not 911 sharp but neither is it left flat-footed in its wake, and along with the new GranTurismo it will give Aston Martin's impressive DB12 a run for its money.
| | |
| --- | --- |
| Model: | Mercedes-AMG GT 63 Coupe |
| Price: | £160,000 (est) |
| Engine: | 4.0-litre twin-turbo V8 petrol |
| Power/torque: | 577bhp/800Nm |
| Transmission: | Nine-speed auto, four-wheel drive |
| 0-62mph: | 3.2 seconds |
| Top speed: | 198mph |
| Economy: | 20mpg |
| CO2: | 319g/km |
| On sale: | Now (deliveries 2024) |