Luxury Car of the Year 2019: Mercedes S-Class
The Mercedes S-Class is the 2019 Auto Express Luxury Car of the Year, with the Bentley Continental GT and Range Rover commended
It's status quo in the luxury car sector. Despite facelifts for some of its rivals, the Mercedes S-Class is still the king of this class. Its case has only been strengthened by the addition of a petrol hybrid, but the diesels are still great and fit the character of the car well.
It's supremely relaxed to travel in, and many will spend less time behind the wheel than in the rear, where they're extremely well catered for. With business-class reclining seat options that feature massaging functions, plus rear-seat entertainment that will keep captains of industry connected when on the move, it's incredibly well appointed and spacious, and comfortable enough that passengers will arrive at their destination fully refreshed.
The S-Class is every bit as appealing from behind the wheel. It comes with plenty of semi-autonomous driving tech to help take the sting out of longer journeys on the motorway, while the standard air suspension separates the body from the road surface beautifully, filtering out imperfections, lumps and bumps so that things stay calm and relaxed inside.
The S 350 d L, with its 3.0-litre straight-six turbo, is still the one to go for. With 282bhp and 600Nm of torque, it provides ample performance, while the nine-speed auto box changes gears smoothly. You can also add economy to the list of attributes. The 350 d is the most economical in the line-up, emitting 158g/km CO2 and returning up to 44.1mpg. 
Our choice 
Mercedes S-Class 350 d L AMG Line (£78,190)
The S-Class range includes AMG Line and Grand Edition trims, but it's the former we'd go for. It gets everything you'd realistically want, but there's still plenty of scope to add opulent options to enhance what the S-Class offers. The 350 d engine is the perfect companion, while the long-wheelbase model maximises luxury.
Auto Express New Car Awards 2019
For complete, in-depth coverage of the 2019 New Car Awards, buy your collector's edition copy of the Auto Express magazine now or click here to subscribe...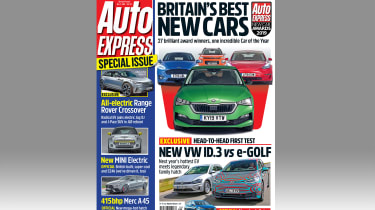 Commended
Bentley Continental GT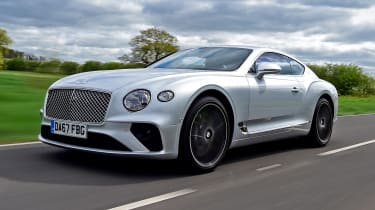 Bentley's third-generation Continental GT is brilliant. It rides and goes like a Bentley should, offers incredible refinement and the cabin is sumptuously trimmed, but matches this with advanced infotainment that means the Bentley is a superb choice.
Range Rover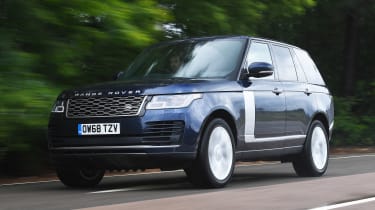 With plug-in capability now offered, the Range Rover balances as much luxury as ever with lower running costs for business users. The imperious driving position and image, allied to sumptuous ride comfort and refinement, mean that this is still an accomplished luxury car.