New Car Awards 2014: best luxury car
The Mercedes S-Class is the 2014 Auto Express Luxury Car of the Year, with the Porsche Panamera and Range Rover commended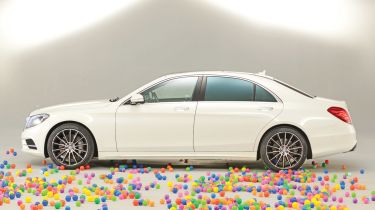 The best luxury cars need to blend opulence, comfort, refinement and cutting-edge technology into one hugely desirable package – and no model does it better than the Mercedes S-Class.
Knocked off the top spot last year by the Range Rover, the S-Class has come back bigger and better in 2014. The all-new version embodies everything that's great about Mercedes' flagship, and can genuinely lay claim to the title of 'best car in the world'.
As with all the best limousines, the S-Class feels as if it has been designed from the inside out. For starters, the cabin effortlessly combines handcrafted and hi-tech, while short and long-wheelbase versions provide acres of room for passengers.
And then there's the whisper-quiet refinement and pillow-soft ride. Wind and road noise have been banished, while the standard air-suspension fools you into thinking that every road is as smooth as a snooker table.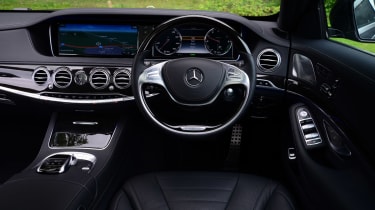 Even more impressive is the Magic Ride option, which uses cameras to scan the road ahead and automatically adjusts the springs and dampers to cope with imperfections in the tarmac.
All the back seat passengers have to do is relax into their comfortable and powered seats.
Yet as with previous versions, this S-Class is a car that's as good to drive as it is to be driven in. With its new, lighter body, uprated chassis and sharp steering, it can be hustled down twisting back roads with confidence, while the frugal diesels and near-silent petrol engines boast huge reserves of refined muscle. There's even an eco-friendly diesel-electric hybrid that'll cost the same to run as a family hatchback.
Our choice:
Mercedes S350 L BlueTEC SE Line (£65,905)
The 3.0-litre diesel engine has more than enough performance, while promising 40mpg fuel economy. Plus, the long-wheelbase version of the S-Class allows you to indulge in the full limousine experience.
Commended luxury cars
Porsche Panamera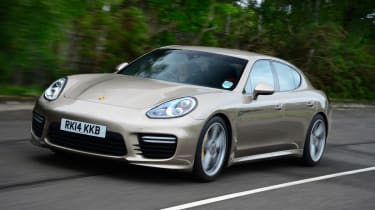 The Porsche Panamera is two cars rolled into one. It's impeccably built and the interior is pure luxury. This cosseting four-door is also packed with the same DNA that makes the brand's 911 and Cayman such intoxicating driving machines.
Range Rover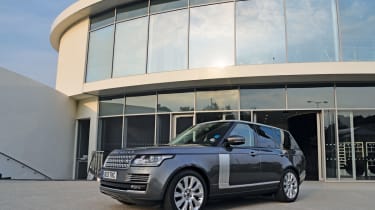 It's a testament to the brilliance of the S-Class that the Range Rover only bags a commended award. Last year's champ is still the ultimate all-rounder, with club class luxury and go-anywhere ability. Its appeal is enhanced by a new long-wheelbase model.