Mitsubishi axes the Evo but plans hot hybrid SUVs
There'll be no new Lancer Evolution from Mitsubishi as it focuses on the SUVs it sees as its strongest suit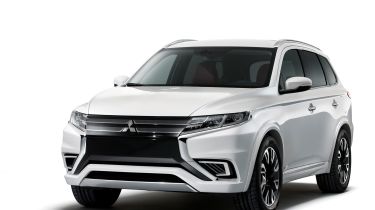 Mitsubishi has no plans for an Evo XI version of the new Lancer but is promising high performance derivatives of its core SUV models using PHEV plug-in hybrid technology. 
Speaking at the 2014 Paris Motor Show, Mitsubishi senior executive officer, Kanenori Okamoto told Auto Express that the firm will cease production of the Lancer Evolution performance car but the next generation of new models will bring a high performance PHEV SUV using S-AWC technology from the Mitsubishi MiEV Evoloution Pikes Peak race car.
"Mitsubishi is focusing on SUVs with PHEV technology, the area where we are strongest." said Mr Okamoto. "To get more performance you just have to use a bigger motor and to get that bigger you have to make the batteries bigger" he explained.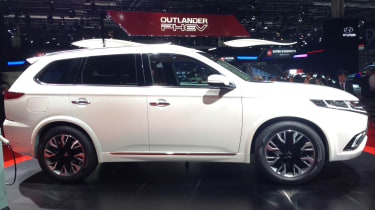 The short to medium term plan for Mitsubishi is to have a production version of the Outlander Concept S Paris show car on sale within 12 months. A new Mitsubishi L200 pick-up will arrive in 2015, while a pure EV version of the Mirage is also under development. 
Then Mitsubishi plans to deliver a new Shogun SUV followed by a new ASX compact SUV in 2016. An eventual replacement for the current Outlander will follow those models. 
The Outlander Concept S unveiled at Paris is a key car in previewing the new SUV-focused direction for Mitsubishi. We're told that the 'S' stands for 'sporty and sophisticated' while the premium feel of the concept points to Mitsubishi's desire to move upmarket.  
What do you think of Mitsubishi's plan for focus on SUVs at the expense of the Evo? Let us know in the comments section below...