Used Mercedes V-Class review
All you need to know when buying a used Mercedes V-Class. This buyer's guide covers the V-Class MPV (2014-date)
The Mercedes V-Class is an upmarket people-carrier that's based on the German firm's Vito van, although its commercial roots are extremely well hidden beneath layers of luxury and technology carried over from the Mercedes passenger car line-up.
You're most likely to find a V-Class MPV operating as executive or VIP transport for a corporate owner, but they're also favoured by families with big households and budgets to match. It comes as standard with seven seats, but long and extra-long versions with an extended wheelbase may be seven- or eight-seaters.
The prestigious Mercedes badge, and an indisputably luxurious feel mean V-Class prices are high even on the used market, despite it being far from the most dynamically rewarding or refined MPV around. Still, if you need to make a statement while carrying a van-load of VIPs, or want a posh-looking family hauler, a used Mercedes V-Class will certainly do the trick. High-spec models are especially impressive due to their lavish interior fit-out and the inclusion of the latest infotainment, driver assistance and safety tech – but it all comes at a price!
History
Mercedes has been making its V-Class people carrier since 1996 and we're now in the third generation of a series that has become increasingly luxurious – and expensive – at every step of its evolution. The second-generation was actually called the Viano, but the V-Class name returned for the third generation of Merc's biggest MPV. This guide deals with the MkIII V-Class launched in 2015 in the UK, and facelifted in 2020.
The original spec included two versions of the same 2.1-litre diesel four-cylinder engine badged V220d or V250d and making 163bhp or 190bhp respectively. Buyers overseas could opt for manual gearboxes and four-wheel drive, but in the UK Merc standardised a seven-speed 7-G TRONIC automatic gearbox with front-wheel drive. Although it's in no sense a sporting machine, Mercedes lifted the driving experience above that of the standard Vito van by incorporating Agility Select driver modes that adjust throttle response and steering sensitivity, as well as adaptive suspension.
The 2019 facelift saw the introduction of a new 1.9-litre diesel engine carried across from the C-Class, and making 163bhp in the V220d and 239bhp in the V300d. Both feature a nine-speed 9G-TRONIC auto gearbox, and front-wheel drive. The V-Class infotainment systems were also upgraded with the latest MBUX set-up.
Older trim levels include the SE, Sport and AMG Line, but the current line-up runs from Sport to AMG Line and Exclusive, while Marco Polo campervan editions add a pop-up bed in the roof and cooking facilities.
Specifications are suitably lavish, with the Sport offering a black nappa leather interior and 18-inch alloys, the AMG Line bringing bigger wheels and various styling upgrades, and the top-spec Exclusive featuring S-Class levels of driver assistance tech, massaging seats, a fridge and Burmeister surround sound system.
Models covered
Mercedes V-Class (2014-date) - Executive style and luxury comes at a price
Which one should I buy?
Engine and drivetrain choices are relatively straightforward given the limited options, but we'd recommend choosing the more powerful engine options – V250d or V300d depending on age - as the V-Class is a big heavy machine and the extra oomph makes a useful difference on the road.
Partnership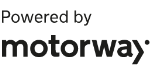 Need to sell your car?
Find your best offer from over 5,000+ dealers. It's that easy.
Whether you choose the Standard, Long or XL body-lengths depends on how much space you need, but it's likely that family users will veer towards the shorter models while VIP and chauffeur companies will favour the longer wheelbase and the extra passenger capacity. The difference between standard and extra-long versions is nearly half a metre, which makes a big difference for luggage space. Impressively, even with seven-seats in use an XL V-Class gives you almost four times as much luggage space as you'd find in a Ford Galaxy or VW Sharan.
The SE and Sport trims offer the best value for money and are pretty luxurious in their own right, but again, if you need to make an impression on clients or VIPs, then the top-spec models might make more sense.
However, you'll hardly feel like a pauper in the entry-level SE which comes with heated leather front seats, cruise control and satnav, as well as all-round parking sensors and rear view camera. The Sport is probably a better used bargain though, as you get LED headlights and upgraded interior trim and it shouldn't cost any more than an SE version.
Alternatives to the Mercedes V-Class
While there are other luxurious van-based people carriers that offer plenty of space for passengers and luggage, none really match the prestige of the Mercedes V-Class. If you're happy with just seven seats, there are some impressive 'regular' MPVs that are designed for the job rather than converted from commercial vehicles.
In the converted commercial category, the most obvious rival is the Volkswagen Caravelle which has a prestige all of its own, but still can't really compete with the most exotically-spec'd V-Class models. Likewise the Transit Tourneo Custom is available with up to nine seats, and has a more supple ride quality than the V-Class. The Citroen Spacetourer and Peugeot Traveller (PSA Group stablemates) are good value options, but compared to the Mercedes there's no real prestige attached to either badge.
Of the regular people carriers you'll be looking at larger models such as the VW Sharan and Ford Galaxy, and if you rarely carry more than five passengers you might also consider a big luxury 7-seat 4x4 such as the Audi Q7 or Volvo XC90.
What to look for 
Overall condition
When you're paying top dollar for a premium car of any kind it's reasonable to expect it's been kept in pristine condition. Most owners will have kept their service records scrupulously up-to-date, and the vehicles in tip-top order inside and out. Any who haven't should expect to pay a price for their carelessness at resale time.
Door handles
Some V-Class models were delivered with incorrect door-handle assemblies that could have resulted in doors opening unexpectedly, while others may have locks that won't open in the event of an accident even when unlocked.
Seat problems
Some V Class front seats produced in 2019 were sub-standard leading to reduced seat strength, and there were defective connectors for front swivel seat consoles. There were also some issues with front seat headrests in 2019 production, again with defective products fitted. Seat boxes with integrated back-up batteries may have been produced with missing covers, leading to potential short circuit and fire risk on 2014-2019 models.
Brake pipes
Some V-Classes built between 2018-19 had incorrectly fitted brake pipes, causing brake fluid leaks that extend stopping distances and pose a fire risk.
Warranty
The V-Class is covered by the same warranty as all other Mercedes models, which means you get three-years and unlimited miles for the initial factory cover. There's also a 12-year anti-perforation warranty, as long as inspections are kept up to date.
Interior
The interior of the Mercedes V-Class isn't just enormous, it's also fitted out to limousine standards and crammed with technology.
Up front there's a distinctive dashboard design that's more S-Class than van class, and it features a big tablet-style infotainment screen that juts up from the centre. Look closely and you'll find material quality isn't quite as polished as one of Merc's luxury limos, but it's not far off. 
The big captain's chairs for driver and passenger are matched by a pair of reclining armchairs in the middle row (seven-seaters) that can face front or rear, or a triple split seat (eight-seaters), while the roomy third row seats three on both versions. Electric sliding side doors make entry and exit a cinch, but while the seats are removable if you need to move some furniture, they're big and heavy to manhandle. This is a key difference between a bespoke MPV like the VW Sharan with its seats that fold flat relatively easily into the floor. On the upside, the V-Class luggage area is so much bigger that you may not need to mess about with the seats anyhow.
Prices
See the latest Mercedes V-Class prices on our sister site BuyaCar or use our free valuation tool to price specific models...
Running costs
The V-Class is an expensive car to buy and repair, which accounts for insurance group ratings that are surprisingly high – kicking off in the mid-30s for the V220d, while the V300d Exclusive falls into group 46.
Servicing schedules demand a basic service every year or 15,500 miles, but the V-Class also has Merc's Active Service System which monitors driving parameters and maximises service duty for consumable items. Either way, taking your V-Class to a Mercedes dealer is going to result in relatively high bills for repairs and maintenance when required. Luckily the commercial vehicle underpinnings mean the V-Class should be relatively bullet-proof and shrug off intergalactic mileages, reducing the likelihood of unexpected dealer visits.
Fuel consumption from the diesel engines is pretty good, with almost 48mpg claimed for the V300d on latest WLTP measures.
Recalls
There have been a dozen or so recalls issued by Mercedes on the V-Class, including for some of the faults listed above. It's vital to ensure any car you're looking at is up-to-date with required remedial work, and it's possible to easily check a car via its registration on the gov.uk website.
Driver Power owner satisfaction
The V-Class doesn't appear specifically in our Driver Power satisfaction survey, but Mercedes does have a strong reputation for reliability. In spite of the significant number of vehicle recalls they are mostly trim and fittings related, and we would expect the fundamental engineering to be very strong.
However the ratings Mercedes scores as a brand are not what they were, with 2020 survey respondents placing the brand a lowly 28th out of 32 manufacturers. Comments include cars being costlier to run and service than owners expected.
Verdict
While there are other van-based MPVs, none disguise their commercial roots as well as the Mercedes V-Class, a fact which in some respects puts the model in a niche of its own.
It's expensive, but there's no doubt it has a prestige feel that other MPVs struggle to match, and from a passenger perspective it really does deliver a limousine-like experience. That said, rivals like the Citroen Space Tourer and poshly-spec'd versions of the Transit Custom Tourneo can give the Merc a run for its money in the comfort stakes, albeit without as much of the premium feel.
It's still to our eyes more of a business tool than a family car, but that's not to say a V-Class can't fulfil a domestic role with aplomb if you have a big household and appearances to keep up. Slow depreciation means it's a relatively safe used car to put your money into too, even if you need to stump up a hefty chunk of change in the first place.