TWR reveals big plans to reimagine the Jaguar XJS
TWR will look back in its history with the Jaguar XJS for a "reimagined" sports car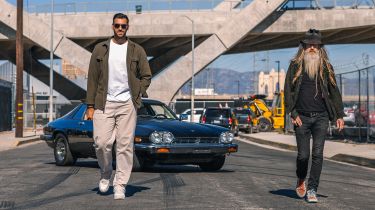 After a series of teaser images, TWR has revealed its plans for an upcoming sports car and the Berkshire-based firm says its new offering will be based on a Jaguar XJS. It will be the first car that TWR has produced since it reemerged into the automotive engineering industry in 2020. 
Tom Walkinshaw Racing (now rebranded to TWR) has a rich history in the motorsport world. Established in 1975, the company specialised in competition touring cars and created iconic models like the Rover Vitesse and Volvo 850 Estate. But away from the track, TWR helped develop cars like the Aston Martin DB7 and Renault Clio V6 – showcasing the firm's breadth of ability. Arguably the most well-known work TWR did was the V12-powered Jaguar XJR that won Le Mans in 1988 and 1990. 
The firm's successful relationship with Jaguar began with the XJS, culminating in the car winning the European Touring Car Championship in 1984. TWR is now a separate entity to the original Tom Walkinshaw Racing, but the firm stresses it will share "much of the DNA and spirit that helped the original TWR brand to become a world leader in performance and motorsport engineering."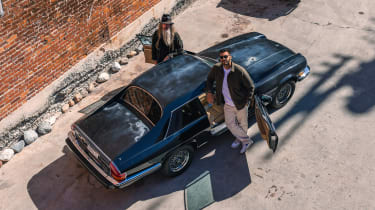 TWR has picked the XJS to be the basis of its new project but has brought in help from Magnus Walker and car designer Khyzyl Saleem to reimagine the car and bring it "into the 21st century". 
Details on the new XJS will be revealed in early 2024, but Walker has hinted at what we can expect: "I remember talking to Ian Callum about how I wanted to do an outlaw version of an XJS, kind of similar to what Jaguar Classic did with Nicko McBrain's XJC." That XJC was revealed in Geneva in 2018 and was based on a 1984 XJ6 Series 3, featuring bigger wheels, flared arches, new bumpers front and rear and LED headlights for a retro-modern look. 
Unlike Iron Maiden drummer McBrain's XJC (which came with a straight-six), the TWR XJS famously came with a 5.3-litre V12 - which we expect will feature on TWR's new project. Don't expect the car to be some stripped-out racer however. Walker added: "Our XJS has to be drivable in real world situations. From idle to throttle transition, when it's stuck on the freeway in bumper-to-bumper traffic. I'm about drivability, usability, and practicality." 
Fergus Walkinshaw previously spoke on the upcoming project, stating: "High-performance engineering runs in the blood of the Walkinshaw family, and ever since the original TWR closed its doors I have longed to find a way to continue the family legacy."
Want the latest car news in your inbox? Sign up to the free Auto Express email newsletter...