Nissan goes cold on Toyota GT 86 rival
Nissan plans to keep sports car range to two models citing high cost of new platform as reason for death of small sports car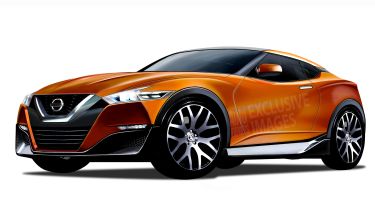 Nissan has gone cold on the idea of introducing a small Toyota GT 86 rival to its range for the foreseeable future.
Speaking to Auto Express at the New York Motor Show, executives said the GT-R supercar and Z sports car will always remain in the range due to customer loyalty, but plans to add a smaller third sports car to rival the Mazda MX-5 and Toyota GT 86 have been shelved for now.
Nissan created a real buzz at the 2013 Tokyo Motor Show with its IDx concept cars. The IDx Freeflow followed a retro design that harked back to the Datsun 510 of the 1970s, while the IDx Nismo was the tuned version. They were four-seat, rear-wheel drive two-door coupes powered by small turbocharged engines. But despite a great reception to the retro concepts, Nissan has only ever hinted at producing them. However, now it seems the plan to build a small sports car – not just the retro IDx cars – in general is on the back burner.
• Best sports cars to buy right now
Nissan's senior vice president, and chief creative officer, Shiro Nakamura told Auto Express the idea of a small sports car to join Z and GT-R have been put off due to the vast costs associated with building a new platform for the project.
"You need a proper platform because it has to be light and small and also affordable," he said. "In reality that is not easy to find. It also has to be rear-wheel drive – if we make it front-wheel drive it would be cheating. It is expensive and we are struggling."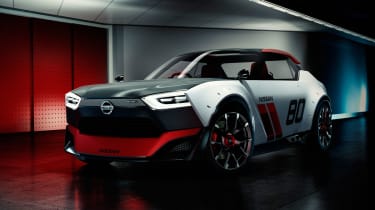 Nakamura pointed to the current climate of building cars and making the sums add up is all down to having the right platforms. "We have to renew the platform strategy across the company," he said. "If we can find a good solution to produce something more affordable and light, we can bring it back. Today's industry is all about platform strategy – in the past it never used to be like that."
Nakamura dismissed the idea of using the forthcoming Renault Alpine platform, even though in theory it would be possible to use thanks to Renault-Nissan Alliance. "We are not a mid-engined car company – we don't have the same heritage as Alpine."
While Nissan sports car fans may bemoan Nakamura's remarks, they can take comfort in the fact that the GT-R supercar and the Nissan Z sports car will remain in the range "for ever".
Keno Kato, Nissan's corporate vice president for product strategy, told Auto Express that while the Japanese giant is focused on leading the way in electric vehicles, Nissan needs halo sports cars like the GT-R and 370Z in the range.
He likened Nissan to Porsche and Chevrolet in still building the 911 and Corvette despite both firms selling more profitable SUVs in greater numbers than their sports cars. However, Nissan's sports cars need to move with the times and while a hybrid powertrain still hasn't been confirmed for the next GT-R, it does seem increasingly likely Nissan will use some of its EV know-how for its halo car.
Are you disappointed that Nissan won't be building a Toyota GT 86 rival? Let us know below...