Nissan GT-R 2007 review
It's been a long time coming, but the Nissan GT-R is back - and we're first behind the wheel.
Find your Nissan GT-R
Offers from our trusted partners on this car and its predecessors...
Or are you looking to sell your car?
Advertisement
The GT-R takes the Japanese performance car to another level. As fast as the quickest exotica from Germany and Italy, it looks superb in the flesh, is devastatingly capable and actually quite charismatic, too. However, although space and refinement are improved, the ride is hard on the standard 20-inch wheels and run-flat tyres – highlighting the fact this is an outright sports car rather than a grand tourer.
Has it really been six years? Way back in 2001, Auto Express published the world's first pictures of the Nissan GT-R concept. Since then, we have seen the spy shots, watched the launch and digested the specification of Japan's mightiest-ever supercar.
And with good reason, too. With 473bhp, Nissan's new GT-R is the most potent production car the nation has ever built. It has nearly 200bhp more than its predecessor, and its specification is mouth-watering: twin-turbo V6, double-clutch gearbox, advanced four-wheel drive, adjustable dampers, gearshift and traction control, plus construction that features both aluminium and carbon fibre.
So advanced is the engine, Nissan builds it in laboratory conditions in a clean room at the centre of its sprawling Yokohama factory. This all sounds very impressive, but how does the GT-R shape up in reality?
Put simply, the 3.8-litre V6 is awesome, and the car is a driver's delight. The gentleman's agreement that limited Japanese cars to 280bhp has now ended, and Nissan has not let the landmark pass without creating something spectacular.
But as part of that same evolution, Nissan has agreed that its cars will not be so easy for aftermarket specialists to tune. It has ditched the expensive ceramic turbochargers of the last Skyline GT-R and replaced them with steel items that are not only harder to replace, but claimed to pick up more rapidly.
Even so, at low engine speeds, the GT-R isn't as responsive as the car Nissan has benchmarked it against, Porsche's 911 Turbo. However, once the engine revs past 3,000rpm, this is a savagely fast car. The noise is purposeful rather than inspiring, but there's precious little turbo lag and the GT-R hurls itself from 0-60mph in just three and a half seconds.
This is thanks in no small part to Nissan's new six-speed twin-clutch gearbox. Although it's similar to Volks­wagen's DSG system and is operated by column-mounted paddles, it has a more mechanical feel. Upshifts are instant, and it blips the throttle to smooth downchanges.
It's great when being used hard, but at low speeds the transmission is best left in auto mode. Around town it hunts and shunts a bit, while on full lock you can feel the clever limited-slip differentials of the 4WD system struggling to match wheel speeds.
More concerningly, although the dampers have three modes – Comfort, Normal and Race – even in the softest setting the ride is uncompromising, and it's certainly harder and less supple than a Porsche 911 or BMW M3. The GT-R is also prone to tramlining unnervingly on rutted surfaces.
However, with a super-stiff bodyshell (at 1,740kg, the Nissan weighs 155kg more than a 911 Turbo), it's also secure and extremely stable on the road. It has tremendous turn-in, the meaty steering is well weighted, if short on feedback, and thanks to the hi-tech four-wheel-drive system, you can get on the power early to pull you out of corners.
However, the GT-R has been set up to feel and behave more like a rear-wheel-drive car. At the Sendai Highland Raceway – renowned as the most severe circuit in Japan – it would happily oversteer out of tight bends. But on the whole, the front-engine, rear-gearbox layout has resulted in a very balanced and benign supercar. Plus the brakes are superb, too.
The interior isn't the most exciting, but it's very solidly constructed and is likely to be well equipped when it hits the UK, priced at around £55,000. Which brings us to the bad news; it won't be arriving here until March 2009. As the saying goes, the best things come to those who wait.
Partnership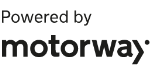 Need to sell your car?
Find your best offer from over 5,000+ dealers. It's that easy.
Rival: Porsche 911 Turbo At more than £90,000, the Turbo is decidedly expensive and isn't the best driver's car in the 911 line-up. It has a softer set-up than the GT-R, but the twin-turbo flat-six is a masterpiece which helps to make this a highly desirable supercar.