Dacia Duster vs Nissan Qashqai: 2022 group test review
The Dacia Duster has just been refreshed, but can it compete with the Nissan Qashqai?
Dacia is pushing full steam ahead with an updated range of cars that appeal to the budget-conscious buyer. We've been really impressed with the all-new Sandero and its chunky Stepway alter ego, and there's even a brand-new model in the form of the Jogger seven-seater on the way. Plus there's this: an updated version of the familiar Duster SUV. It's not a totally new model like the Sandero, but there are a handful of changes to keep the car up to date.
Picking out competition for the Duster is tricky. Yes, there are plenty of crossovers and SUVs on the market to choose from, but very few that are quite as cheap as the Duster – prices start from just £14,295 and even the top-spec model with every extra available doesn't break £22,000. For that reason, the plucky SUV is often considered more of a rival for a used car than other new models, which is why we're pitching it here against a second-hand Nissan Qashqai.
You can pick up a Qashqai that's a few years old for around the same price as a new Duster, and because Dacia's sister brand Renault is linked to Nissan, these two cars actually use the same 1.3-litre engine, albeit in a different configuration. 
We'll find out which model is the best value by looking at their abilities as a family car, including comfort, practicality, economy and tech. Read on to find out which is the best bet.
Dacia Duster 
| | |
| --- | --- |
| Model: | Dacia Duster TCe 130 4x2 Comfort |
| Price:  | £16,845 |
| Engine:  | 1.3-litre 4cyl turbo, 128bhp  |
| 0-62mph:  | 10.6 seconds |
| Test economy:  | 42.4mpg/9.3mpl  |
| CO2:  | 141g/km  |
| Annual road tax:  | £155 |
The Dacia Duster we're testing is a TCe 130 car with front-wheel drive, a six-speed manual gearbox and in Comfort trim, which is likely to be a popular choice. On paper it's the sweet spot of the range for value, but how does it hold up on the road?
Design & engineering
The latest Duster is not all-new, merely a heavy update of the car that made its debut in 2017. It uses the same platform as before, and many of the same engines are available. The 1.3-litre turbo petrol on our car is joined to a six-speed manual gearbox that drives the front wheels. This motor is also available with a DCT automatic transmission for the first time as part of this facelift, but that version has a bit more power. The one were driving has 128bhp and 240Nm of torque, so it's pretty close to the Nissan.
The 1.3-litre engine is an improvement over the previous 1.6-litre unit, and produces lots of torque from low down in the rev range, so the Duster is more modern-feeling than before to drive.
This latest Duster gets a new grille, some different wheel designs and, most notably, an updated set of lights with a different LED light signature.
The Dacia's interior has hardly changed from before, though. There's a new centre console and upgraded infotainment, but the changes are pretty minor and don't really alter the overall impression, which is of a very cheap car that isn't pretending to be anything else. The materials are hard and scratchy, but it all seems well enough put together and you can forgive the low-rent feel in what is one of the cheapest SUVs you can buy.
Partnership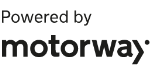 Need to sell your car?
Find your best offer from over 5,000+ dealers. It's that easy.
You get plenty of standard equipment with Comfort trim, though. Air-conditioning, 16-inch alloy wheels, electric windows, a leather steering wheel, cloth seats, a reversing camera, parking sensors and cruise control are all fitted as standard. You also get an eight-inch infotainment screen, including smartphone connectivity.
Driving
Sharing so much in common with the pre-facelift Duster, a similar driving experience is to be expected, and that's exactly the case. On the whole the Dacia is comfortable and smooth enough, although there is some vibration on rougher roads. 
The overall suspension set-up is quite soft, and that means over uneven surfaces it never fully settles down; body movements make their way into the cabin more than they do in the Qashqai. The ride is smoother on the motorway, but the slightly uncomfortable seats mean that it's not the best companion for long-distance drives. There's a touch more wind and road noise than in its rival, too, although it's not unbearably loud at high speed. 
In bends the Duster falls behind the Nissan, because it has more body roll and less grip than its rival. It's no driver's car, but then neither is the Qashqai; these models are designed to be driven in a relaxed way, so this isn't much of a concern.
The 1.3-litre engine is a strong point as far as the driving experience goes, because it's quiet and smooth. It's unintrusive even if you bring the revs up – yet you never need to, because it's really punchy from low in the rev range. In fact, you can drive it like a diesel motor, keeping revs down and using the torque to make progress. It has the same 240Nm of torque as the Nissan but it's a lighter car, so it feels slightly punchier from low speed than its rival.
The six-speed manual gearbox isn't very pleasant to use because there's a lot of slack in the linkage and the gearlever itself feels very cheap to hold. It does the job, but robs some enjoyment from driving on country roads. This isn't new, though, because the old Duster also had a bit of a disappointing gearchange as well. The Nissan's is better, but not by a huge amount; a Skoda Karoq is better than both.
Practicality
Put the driving to one side, and the Duster's greatest strength on the new-car market is how much space it offers for the cash. The boot has a generous 478-litre capacity that expands to 1,623 litres when you fold down the rear seats, and its big, square shape and low opening mean that loading large items is a breeze. 
There's plenty of room in the back seats as well, and although the cheap-feeling materials mean it's hardly a luxurious place to travel, they appear hard-wearing and should stand up to some punishment if you'll be carrying kids around. Smaller passengers will like the large windows; not only is it easy to see out, but it's bright inside, too.
Ownership
One downside of the Dacia's budget nature is that the latest driver-assist systems are in short supply. As a result, the Duster scored only three stars when the previous model was tested in 2017. This latest version benefits from more kit, including a reversing camera and autonomous emergency braking in Comfort trim. The Qashqai was tested to less stringent standards in 2014, but achieved a maximum five-star rating.
Dacia struggled in the 2021 Driver Power survey, coming in 27th, and last, place in the manufacturer list. But you have to remember this is a new car, so it gets more warranty than the Nissan and even comes with three years' worth of breakdown cover.
Running costs
Fuel economy swings things back in favour of the Duster; at 42.4mpg, it was more frugal than the Qashqai. At current fuel prices, this works out at £1,857 over 12,000 miles for the Duster and £2,072 for the Qashqai.
The Duster also sits in a lower insurance group than the Nissan and service plans are quite a bit cheaper, too, so the overall running costs of the Dacia, along with peace of mind from its factory warranty as a new car, mean it does well here.
Testers' notes 
"The Duster's jacked-up stance and chunky tyres mean it's good for light off-roading, even in two-wheel-drive form, unlike the road-biased Qashqai"
Nissan Qashqai
| | |
| --- | --- |
| Model: | Nissan Qashqai 1.3 DiG-T 140 N-Connecta |
| Price:  | £18,000 |
| Engine:  | 1.3-litre 4cyl turbo, 138bhp  |
| 0-62mph:  | 10.5 seconds |
| Test economy:  | 38.0mpg/8.4mpl  |
| CO2:  | 121g/km  |
| Annual road tax:  | £155 |
The Nissan Qashqai has always been among the top sellers in the UK, and there are a huge number to choose from on the used market. The car in our pictures is a 69-plate model with a 1.3-litre petrol engine and an auto gearbox, but for the purposes of this test we're looking at a model with a manual gearbox to match the Duster's. In N-Connecta trim you can buy one with around 15,000 miles on the clock for roughly £18,000, which is just over £300 more than the Dacia with options included (paint and a spare wheel). Negotiate a bit and the price could be identical.
Design & engineering
While they look nothing alike, there are similarities between the Qashqai and the Duster under the skin. In particular, both use a version of the same 1.3-litre engine, but in the Qashqai it's a little bit more powerful: 138bhp, to the Duster's 128bhp. Both have the same torque figure of 240Nm at 1,600rpm, though.
The two cars also have a six-speed manual gearbox, send their drive to the front wheels, and use a similar torsion-beam suspension layout at the rear.
When the Qashqai was new, it felt a bit cheaper inside than most of its rivals, but next to a new Duster it actually feels like a step up. There are more soft-touch materials in key places, so the Nissan's cabin feels like a more pleasant space in which to spend long trips – assuming, of course, that the two-year-old car you're buying has been well looked after by its previous owners.
The Nissan is better equipped than the Dacia, too. This N-Connecta trim level comes with sat-nav, Apple CarPlay and Android Auto, blind-spot assist, autonomous braking, parking sensors and a rear camera, climate and cruise control. It's worth noting that some things such as heated seats and LED lights were available as part of option packs on the Qashqai, and the first owner may have specified them. In many cases they don't increase the cost of a used car by much, so you might get lucky and find a model with those included at a good price.
Driving
The second-generation Qashqai was on sale for many years, so there are loads for sale with different engines, but we reckon this 1.3-litre model is the best of the lot. The engine is much more pleasant to use than the older 1.2-litre petrol, because it's quieter and has lots of torque for a relaxing driving experience.
The clutch and gearbox aren't easy to use smoothly because they both feel slightly imprecise, but the Dacia suffers from the same problem. The engines in both cars are very good from an all-round perspective, and provide a punchy power delivery combined with reasonable refinement under anything other than hard acceleration.
As with the Dacia, the Nissan's suspension is soft, but the Qashqai is more composed, comfortable and grippy through the corners. The Nissan isn't totally relaxed at speed, and there are other rivals that are quite a bit more comfortable, but next to the Dacia it does feel noticeably more refined. This is in large part thanks to it being a lot quieter in the cabin, with wind and road noise better suppressed, while the seats are also more supportive. It means that if you do a lot of long-distance journeys, then the Qashqai is the model to choose. Around town, there's not a huge difference between the two, but the Nissan is slightly quieter here as well. 
The Qashqai's steering has a little more weight than the Duster's; although that makes it feel more natural on the open road, its new challenger is slightly easier when driving in urban areas – a quality backed up by the Dacia's superior visibility.
Practicality
Access to the Qashqai's back seats is easy. The doors open wide, and once inside there's plenty of space for adults or children. Isofix mounts allow the safe installation of child seats, and both cars have them. The Nissan's are located behind removable covers, which are slightly easier to access than the Duster's brackets.
However, the Nissan isn't as practical as its rival overall. The boot capacity is 430 litres, which isn't great for a SUV of this size, and puts it behind its rival here. Fold the seats down and there's 1,598 litres, which is good, but still behind the Duster for total volume. It's also only able to tow up to 1,300kg, yet the Duster can pull a 1,500kg trailer.
Ownership
Dacia didn't do very well in the 2021 Driver Power survey, but Nissan wasn't a shining star either, finishing in 18th place overall. Plus, because this is a used car we're reviewing, you will only have one year's worth of the manufacturer's warranty remaining (on a 69-plate car) or possibly less – and servicing costs for the Qashqai are also higher than for the Duster.
However, the Qashqai is a safer choice. It scored five stars in its Euro NCAP crash test in 2014, and the version we're testing comes with autonomous emergency braking, blind-spot assist, front and rear parking sensors, a 360-degree camera and six airbags. This level of safety equipment is head and shoulders above what you get in the Dacia.
Running costs
The Qashqai proved to be thirstier than the Duster on our test, returning 38mpg. Having taken a depreciation hit already, you do get more for your money when buying though – especially considering all the extra kit for the same price. Yet running costs will be a little higher for the Nissan, with less warranty to fall back on, and consumables like tyres and brakes more likely to be closer to the end of their life. 
The Dacia's residual value of 53.7 per cent shows that because it's already so cheap as a new car, it doesn't actually lose a lot when you come to sell. 
Testers' notes
"The 1.3-litre engine in both cars is widely used; it's even found in some Mercedes models. That's good news when it comes to parts availability."
Verdict
First place: Dacia Duster
This is a very close result, but the Dacia is our choice right now. High used-car prices plus great PCP deals on the Duster mean that it's better value, and it comes with everything you need in terms of kit. It's really roomy inside, has a much bigger boot than the Nissan's, plus better infotainment tech, and the engine, although less powerful, feels just as punchy and relaxing to use. 
Second place: Nissan Qashqai
The Qashqai is better to drive than the Duster – quieter, more comfortable and secure – and the cabin feels plusher. But it's not as practical and its infotainment is clunky. You don't get the peace of mind that comes with a new car, plus high used-car prices mean that right now, it isn't the best value. Poorer fuel economy and higher running costs mean it must settle for second. 
Also consider...
Used: SsangYong Tivoli 1.2 Ventura
Price: £17,345 
Engine: 1.2-litre 3cyl, 126bhp
Another budget contender in the SUV segment, the Tivoli is great value and looks a little less rugged than the Duster. It's slightly quieter on the road, too, while its three-cylinder engine has almost as much power as the Duster's four-cylinder unit.
Skoda Karoq
Used: Skoda Karoq 1.5 TSI SE (2018)
Price: £18,000 
Engine: 1.5-litre 4cyl, 148bhp
The Karoq is an excellent family SUV with a punchy, quiet and efficient range of engines, a comfortable ride, lots of space and up-to-date tech. You'll have to go for a lower spec or higher miles to just squeeze in under budget, but it's still a top choice.
Figures
| | | |
| --- | --- | --- |
|   | Dacia Duster TCe 130 4x2 Comfort | Nissan Qashqai 1.3 DIG-T 140 N-Connecta |
| On the road price/total as tested | £16,845/£17,690 | £18,000/£18,000* |
| Residual value (after 3yrs/36,000) | £9,046/53.7% | N/A |
| Depreciation | £7,799 | N/A |
| Annual tax liability std/higher rate | £556/£1,113 | N/A/N/A |
| Annual fuel cost (12k/20k miles) | £1,857/£3,094 | £2,072/£3,453 |
| Insurance group/quote/VED | 11/£472/£155 | 15/£668/£155 |
| Cost of 1st/2nd/3rd service | £399 (3 years) | £640 (3 years) |
| Length/wheelbase | 4,341/2,673mm | 4,394/2,646mm |
| Height/width | 1,693/1,804mm | 1,590/1,806mm |
| Engine | 4cyl in-line/1,332cc | 4cyl in-line/1,332cc |
| Peak power/revs  | 128/4,500 bhp/rpm | 138/5,000 bhp/rpm |
| Peak torque/revs  | 240/1,600 Nm/rpm | 240/1,600 Nm/rpm |
| Transmission  | 6-speed man/fwd | 6-speed man/fwd |
| Fuel tank capacity/spare wheel | 50 litres/£250 | 55 litres/varies |
| Boot capacity (seats up/down) | 478/1,623 litres | 430/1,598 litres |
| Kerbweight/payload/towing weight | 1,242/525/1,500kg | 1,300/495/1,300kg |
| Turning circle | 10.7 metres | 10.7 metres |
| Basic warranty (miles)/recovery | 3yrs (60,000)/3yrs | 1yr remaining/none |
| Driver Power manufacturer/dealer pos. | 27th/N/A | 18th/13th |
| NCAP: Adult/child/ped./assist/stars | 71/66/56/37/3 (2017) | 88/83/69/79/5 (2014) |
| 0-62mph/top speed | 10.6 secs/120mph | 10.5 secs/120mph |
| Auto Express econ. (mpg/mpl)/range | 42.4/9.3/466 miles | 38.0/8.3/460 miles |
| WLTP combined  | 45.6mpg | 41.4 mpg |
| WLTP combined  | 10.0mpl | 9.1mpl |
| Actual/claimed CO2/tax bracket | 154/141g/km/31% | 172/121^g/km/N/A |
| Airbags/Isofix | Four/yes | Six/yes |
| Parking sensors/camera | Rear/yes | Front + rear/yes |
| Auto box/lane-keep/blindspot/AEB | No/no/no/yes | No/yes/yes/yes |
| Climate control/cruise control | Air-con/yes | Yes/yes  |
| Leather/heated seats | No/no | No/opt |
| Metallic paint/LED lights | £595/no | Opt/opt |
| Keyless entry & go/powered tailgate | No/no | Keyless go/no |
| Sat-nav/digital dashboard | Yes/no | Yes/no |
| DAB/connected services | Yes/no | Yes/yes  |
| Wireless charge/CarPlay/Android Auto | No/yes/yes | No/yes/yes |