"Second hand EVs are the ultimate bargains of the year"
With the price of used electric cars plummeting, Mike Rutherford thinks it's the perfect time to buy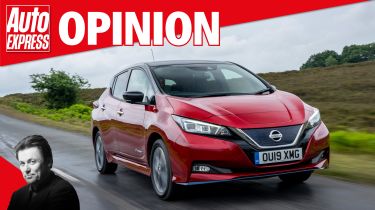 Admit it: British buyers love a bargain. And we don't have to look far to find one at the minute.
For example, after a year or two of prices at some pumps nudging and occasionally exceeding the soul and wallet-destroying £2.20 a litre (£10 per gallon) mark, I didn't think I'd have a good word to say about the fuel-retailing industry ever again. But now, in mid-2023, petrol costing around £1.40 (£6.36) and diesel at £1.50 (£6.81) a litre are relative bargains.
Others include frequently discounted AA cover for less than £100 annually (that's what I just paid for mine); four new, award-winning, great-value tyres for a few hundred quid (I've just purchased a set); day tickets for The British Motor Show at a mere £23.50 (individual adults) and £47 (two adults and two kids); or even an Auto Express magazine subscription for little more than £2 a week over the next 12 months.
For those with bigger bargains in mind, they're out there. Dacia and MG prove the point perfectly, the former with its seven-seat £18,295 Jogger, the latter with a range of EV and ICE cars that undercuts pretty much every other model line-up in UK showrooms.
Very different but equally tempting bargains include the Citroen Ami quadricycle at £8,095 and, for £51,800, the entry-level Porsche 718 Cayman, which just about qualifies as a supercar-lite. Honestly, if you've got around 50 grand burning a hole in your pocket, you can't afford not to buy one.
But arguably, the ultimate bargains of the year so far are second-hand EVs, which are, officially, plummeting in price. Between December 2022 and May 2023, all but one of the 30 fastest-depreciating cars have been 100 per cent-electric vehicles. According to Derren Martin, the valuations guru at the highly respected CAP HPI organisation: "Some EVs are now far cheaper than ICE equivalents. For example, the VW e-Golf and Vauxhall Mokka Electric variants sit some £4,000-£5,000 below the similarly powered petrol variants."
When you consider that these EVs cost considerably more than their ICE counterparts when bought new, it's all the more astonishing that certain all-electric used cars are now more affordable than equivalent second-hand models running on petrol or diesel. This is a tipping point – a highly significant moment in modern motoring history.
Solely in terms of heavy, financially painful vehicle depreciation, the worst EVs that brave buyers signed up for new, or nearly new, a few years ago are pretty much the same EVs that opportunist motorists can grab now, second-hand, just a few years later, for an absolute steal. Here we have an absolutely textbook example of one person's considerable financial loss being another person's gain.
The worst-depreciating EVs lately have been the Nissan Leaf (down in value by 39.4 per cent since December 2022), followed by the SEAT Mii Electric (38.7), Kia Soul EV (37.8), VW e-Golf (37.3), Hyundai Ioniq Electric (36.3), Peugeot e-2008 (36.0), Hyundai Kona Electric and Renault Zoe (35.4), and Peugeot e-208 and Vauxhall Corsa Electric (34.7).
Partnership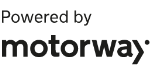 Need to sell your car?
Find your best offer from over 5,000+ dealers. It's that easy.
Each and every one of them now has the words 'bargain used EV' written all over it. 
Click here for our list of the best electric cars on sale right now...