Bangernomics: how to buy a banger and run it for peanuts
Buying and running a car for peanuts might seem like a gamble, but it's achievable if you follow a few rules
There is something undoubtedly exciting about a brand-new car. Perhaps it's the spotless shine, the new technology or the smell of the interior. Maybe you like the admiring looks from your neighbours or the feeling of security that comes from a car that should be safer and more reliable than a used model. 
But right now, you could be waiting months for a factory-fresh motor and when it arrives, you're likely to be paying hundreds of pounds every month in finance for the privilege of driving it. After a few years and thousands in repayments, if you don't part with yet more cash on a final payment, you will have to hand the car back and could be left with nothing.
The shortage of new cars – and the inflated prices of nearly new models – is leading an increasing number of drivers to look at the other end of the car market. Rather than being a car's first owner, they're ready to be its last.
So-called 'bangers' are cars which have been largely shunned by other buyers. They may be considered unreliable, in need of maintenance, scruffy-looking or simply unfashionable. But if you buy carefully, you'll be able to own and drive one of these for less than it would cost for a few months' finance payments on a new car.
Rob Bradshaw is such a driver. He's had a string of new cars over the past 10 years, but was told by his dealer that the BMW 3 Series he had on order would be delayed by months because of issues at the factory.
With his current lease deal expiring, he needed a car just to keep mobile. An appeal on a local Facebook group turned up a 2003 Rover 45, which he bought from someone in his village for a bargain £750.
With the BMW delayed yet again, Rob decided to cancel the order and keep the Rover for a little longer. "It just makes sense – I'm saving a heap of money, which means I might be able to afford a better holiday this year," he said.
There are potential pitfalls to driving a banger, though, and you will need to do plenty of research to make sure the car will not become a money pit. 
The condition of the car is, of course, paramount. While scuffs and dents will all make the car usefully cheaper by providing points to haggle over, mechanical maladies and rust can be expensive to repair. If you're prepared to do a little DIY or can find a more cost-effective way of getting a car fettled, then it could still make sense.
But you will need to choose carefully. Some old cars can literally be 'written off' when they need to be taxed. From March 2001 all cars were rated according to their CO2 emissions, and from March 2006 the most polluting cars were hit with a higher-rate road fund licence. Most of those cars are firmly in banger territory now, yet they could cost a fortune in road tax every year. 
It means a car such as a Vauxhall Vectra V6 can cost £615 per year to tax, which may well be more than it is worth, so check the tax cost of anything post-2006.
Partnership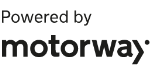 Need to sell your car?
Find your best offer from over 5,000+ dealers. It's that easy.
A replacement windscreen is another common item which could potentially kill your car. Minor chips can be repaired, but a crack is bad news. Some cars could cost four figures for a new screen if your insurance doesn't cover you.
If your new banger has a short MoT, log on to the government's MoT Check website to see what the car has previously failed on and any advisories picked up during the last test. If there's no evidence of them being fixed since, it's fair to bet that they'll develop into a failure before the next test. Bear that in mind before budgeting your buy.
But don't dismiss a car for comparatively minor faults. If you have lived with your car for a while, seen its service history and know it is a good example, it might be worth investing some money in repairs or servicing even if the cost exceeds the official 'book value' of the car. A set of tyres and a bit of welding might get you another year of motoring. 
Part of the beauty of a banger is that you don't necessarily have to fix it. If your car needs an expensive repair, you can simply throw it away and start again. Given that the average price paid for a scrap car is currently around the £150 mark, you might have little to lose. 
What's it like to buy, own and run a banger? 
When nurse Olivia Maran came back from a year travelling and working in Australia, she needed a reliable car to get her to work and back while covering night shifts.
"I was also trying to get the deposit for a flat and buy all the other things to set up home in the UK. So money was a bit tight and I needed a car that was cheap to buy, run and insure."
With a budget of just £750, she asked a relative to help her find the perfect car, and he spotted a couple of likely candidates in the local auction. The first, a Peugeot 107, went above the budget during bidding, but they put a winning bid of £575 on a bright red 2005 Skoda Fabia 1.2 Ambiente with 78,000 miles on the clock. Including the auction fees, the total cost was £613.
Olivia said: "My uncle listed what was good about the car, including a long MoT and a pretty decent service history. There were a few scuffs and scrapes, which apparently puts the traders off because fixing them will eat into their profit. They didn't bother me at all – the car is parked on the street or in the hospital car park, so I think of it as 'pre-dented'. I was really pleased. It's a much more solid car than the Peugeot I had also looked at."
The Fabia, which was Auto Express's Car of the Year in 2000, was £400 cheaper than a Volkswagen Polo of a similar age, mileage and condition. "I just don't get it," said Olivia. "Why would you pay that much more for a car that has the same engine and other bits?"
She's reserved the rest of her budget for repairs, but to her surprise, it's not needed any. "I had expected something to need fixing, but it drove perfectly. I treated it to a service and the garage said it was a good car."
Looking through the receipts which came with the Skoda, it seemed that the previous owner had recently forked out some money on tyres and suspension parts and this might have been their incentive to sell. "I'm not a psychologist, but I can imagine someone getting a few chunky bills and thinking they want to cut their losses," says Olivia. "But in reality, they had just spent the money making my car all good for me before throwing it all away when they traded the car in!"
She had intended the Skoda to be a 'stopgap' until she could afford something better, but the Fabia has been so reliable that she can't see any reason to sell it. "The last two MoTs have had no advisories. It's really good on petrol, too, and I don't just do local journeys.
I have family scattered around all over the place, so it spends a decent amount of time on the motorway. 
"Sure, the air-con is a bit weak in the warmer weather, and it would be nice to have a DAB radio, but I don't think it's worth spending thousands more every year just to get gadgets like that." 
Olivia says most of the technology she needs can be found on her iPhone, and she's fitted a Bluetooth kit so she can make calls and stream music. It cost less than £50 and uses a vacant FM frequency on the radio. 
"I love my little Fabia and it has cost me about the same as two or three months' finance payments on a brand new car – yet I've owned it for more than 18 months now. If the engine blew up tomorrow, I could probably still get £150 from the scrap man and still think I'd done really well. I really hope she doesn't break, though, because I've become quite attached to her. If she does, I'll probably just buy another cheap Fabia."
Simple checks to make before you buy a banger
Do your homework
Read buying guides and owners' forums to learn about common problems, how to spot them and how much they'll cost to fix.
Condition is key 
It's easy to plump for a newer car over an older one, but often an older, cared-for, high-miler could be the better ownership proposition. 
Vehicle history check
Ensure the car isn't stolen, written off or subject to outstanding finance. Totalcarcheck is our favourite and costs from £8.99.
MoT history check
Search online for the DVSA's MoT Check to verify mileages and see previous advisories that you may end up paying to fix.
Check the service history
Evidence of fresh cambelts, oil changes and general service items will help you tell a good car from a money pit.
Don't fear cosmetic damage
No one wants beaten-up bodywork, but at these prices, dents and scratches play second fiddle to mechanical integrity.
Have you had any memorable banger experiences? Let us know in the comments below...