Polestar 2 Long Range Dual Motor: long-term test review
Final report: We'll miss our 2 – it's everything a posh EV should be
Find your Polestar 2
Offers from our trusted partners on this car and its predecessors...
Or are you looking to sell your car?
Advertisement
Verdict
The Polestar 2 is a hard car to fault. It's everything a premium EV should be: handsome, upmarket, great dynamically to drive and loaded with tech. It's as easy to live with as you'd hope. An EV done right. 
Mileage: 13,486
Efficiency: 3.1mi/kWh
Sometimes it's hard to become attached to a car, but every now and then something comes along that really gets under your skin, so much so that it's a genuine wrench to hand the keys back.
That's why you see me holed up in an aircraft hangar plotting my next move. It was all for nothing, because a few days later a man arrived from Polestar – and I've now got a compact-exec-sized gap on my drive.
I'm missing the 2 for many reasons, chief of which is that I'm back queuing at petrol forecourts in my other car, paying nearly £2 for a litre of unleaded. Yes, electricity prices have increased, and may continue to rise.
But in terms of fuel, EVs remain the cheaper choice, especially if you charge at home. A full charge cost me a little over £21, which has been good for 220-240 miles depending on how I've driven the car. To do that kind of distance for the same cost in a petrol car would require economy of around 85mpg.
The car's real-world range, while down on official claims of up to 301 miles, meant that I didn't need to rely on the UK's public charging infrastructure much, although when I did, I was able to ensure I could get to those operators with a better reputation for reliability. It seems that in removing range anxiety, the 2 also reduced charge anxiety.
But the main reason I was sad to see the 2 go was because of how it made me feel driving it. I loved the modern styling; it was just a shame that it wasn't possible to see my favourite element – those Knight Rider-style rear lights – from behind the wheel. 
The 20-inch alloys look the part, but contribute to a slightly firm ride with the manually adjustable Ohlins suspension in the mid-setting. Those two features are part of the £5,000 Performance Pack, which also adds a mighty set of Brembo brakes. They offer incredible stopping power, but seem incongruous because it's easy to drive most of the time using only brake regeneration. On balance, it's an option I'd leave unticked.
Another option that I'd have to consider carefully is the £4,000 Nappa leather. It's beautifully finished and soft to the touch, but the beige 'Barley' hue looks traditional in such a modern-feeling car. However, for new-car buyers, this is largely a moot point, because it's now been replaced by grey leather. Polestar has also replaced the black 'Void' paint you see here with 'Space' black.
There's no criticising the rest of the interior. It's perfectly contemporary, without making you feel like you're at the wheel of a jet fighter. And it looks reassuringly familiar, with all the controls where you'd expect them to be. One feature that makes perfect sense in an EV is the lack of a start button. You unlock the car, climb in, belt up and select drive or reverse – and that's it. Stepping into button-equipped EVs now feels like a retrograde step.
Partnership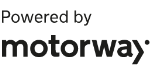 Need to sell your car?
Find your best offer from over 5,000+ dealers. It's that easy.
The Polestar slipped into family life well, too. Its 405-litre boot isn't vast, but once you lift the load-bay floor and hold it there with a delightfully simple plastic stay, it proved just about big enough for a long-weekend camping trip, even if the front storage area was pressed into service to carry coats as well as the charging cable. My kids absolutely loved the Polestar's panoramic roof, too, which allowed for impromptu bird-spotting sessions.
But for me, it was more about the tech. Although my car lacked Apple CarPlay (it's since been introduced through an over-the-air software update), and wasn't compatible with Amazon Music, the Google Maps integration really is as good as it gets. It offers up accurate voice commands and some really useful EV-specific tools, including the amount of charge you'll have once you arrive at your destination.
The 2 might only be the second car from Polestar, but on the strength of features like that, put to the test daily over the past few months, it has an extremely exciting future. I can't wait to see the company's next move.
Polestar 2 Long Range Dual Motor: third report
Two 2s make - a tough choice
Mileage: 12,580 miles
Efficiency: 2.9 miles/kWh
Like the two cars here, I thought that picking my favourite Polestar would be a simple black or white decision. In the black corner is the flagship of the range, the full-house, £49,900 Long range Dual motor with a smattering of options. In the white corner, it's the underdog, the Long range Single motor, with a list price £3,000 lower.
There's loads to love about the Long range Dual motor, such as some serious firepower and unflappable four-wheel drive. Over the five months I've spent with it so far, I've absolutely loved it. But it's easy to be swayed by the trappings of a top-spec car, and I was keen to see if it really is the pick of the range.
So with my black car returning to Polestar to have a couple of stone chips filled and a kerbed wheel repaired – 20-inch alloys look great, but need the utmost care – I've spent the last couple of weeks in the white car.
It might cost £3,000 less – £12,000 if you factor in the Performance Pack and Nappa leather fitted to the black car – but it doesn't feel cut-price in any way. Climb inside the Long range Single motor, and apart from black fabric seats and 3D-etched dash trim inserts, you'd be very, very hard pressed to tell one from the other. Similarly from the outside, the differences are just smaller wheels (less susceptible to kerbs, as it happens) and the lack of a full-length glass roof.
The changes are more pronounced when you set off, though. The Dual motor model has, alongside those 20-inch alloys shod with 40-profile tyres, sports suspension which, even in its mid-way position, is just that little bit too firm for my tastes. It'll be interesting to see how supple it is in its comfort setting, but the difference right now is almost as stark as a 320d and an M3. Tech is closely matched, too. Apart from wireless phone charging and a pop-up boot divider (both standard in the Dual motor), I didn't miss a thing. Meanwhile the hands-free tailgate works perfectly in both cars.
The Single motor doesn't ride beautifully, but it's very much like a tied-down compact exec – and there's very little wrong with that. It's crazy to call a car with a 7.0-second 0-62mph time slow, but compared with the 4.5-second time offered by the Dual motor, it feels it. Gaps in traffic that open up with that performance shrink in the Single motor.
In isolation, performance is very good, but it's remarkably easy to become accustomed to that BMW M-car pace. The four-wheel drive helps, of course, and it feels more neutral when you push on, particularly in the wet.
Whether any of that is of any relevance depends entirely on how you drive, of course. But what is absolutely relevant to all drivers, now more than ever, is economy. I've been pretty pleased with the 2.9 miles per kWh figure the Dual motor has returned given its performance. But over several hundred (mainly motorway) miles in the Single motor, an overall figure of 3.7mi/kWh has been mightily impressive.
Sure, there's not the same incentive to plant your foot as in the Dual motor, and I've religiously stuck to 60-65mph to conserve a bit more range, but that's a pretty spectacular figure. Based on that, a 280-mile range is easily achievable, even if that is typically shy of the claimed 316-336 miles WLTP range.
Does it feel like the cheaper car is edging its more expensive sibling then? Well, it's funny how looking at cars through the prism of a finance deal starts to shift your perceptions. Over 48 months, with a £7,000 deposit, a Single motor with no options costs £464 a month on a PCP; on matching terms the Dual motor is just £44 more. A 48-month lease with 12 months advance payment brings the monthlies even closer: £463 plays £497 – a difference of just £34. That makes it a very tough choice indeed.
Polestar 2 Long Range Dual Motor: second report
Polestars are not yet a familiar sight, but we know a good car when we see one
Mileage: 11,715
Efficiency: 2.7miles/kWh
Nice car – what is it? It's the question I've been asked continually since I've been running our Polestar 2.
It's not a particularly unusual enquiry, after all; we're privileged to drive the very latest new-car launches on a regular basis. But in the case of the Polestar, it's an easy, yet not especially quick question to answer.
It's easier to start with what it isn't. It's not a posh Volvo, as some have said. A Volvo driver might recognise the odd bit, but the Polestar doesn't look like a Volvo, there are no Volvo badges anywhere and – unlike with new brand Cupra and SEAT's relationship – it's not sold through Volvo dealers.
Our inquisitors usually walk away impressed by the car's styling, interior, tech and raw numbers, muttering something about Volvo. Which is a shame, because Polestar feels like it's building something very big and very different from the mainstream. I like that it's fixed on sustainability, too. But mostly I'm finding driving something slightly enigmatic is good fun. It turns heads for the right reasons, and it's rare that a compact exec stops passers-by dead in their tracks.
Some people have recognised the name from adverts and magazine reviews, but haven't joined the dots. Perhaps a badge on the bootlid – the go-to place for anyone wanting to identify the car – would be a quick and easy solution to raise its profile.
Everyone I've spoken to ended up leaving impressed with the car's stats, and after 2,600 miles, these are still impressing me. Chief among them is the car's 4.7-second 0-62mph time. While the opportunities to unleash that potential to the full are few and far between, it makes overtaking very easy. Equally impressive is the 20 minutes it can take to charge the car's batteries from 20 to 80 per cent capacity, at 150kW.
Two things to note, though: firstly, I've been on quite a few long journeys recently, and it's clear that hooking up to a 150kW charger doesn't necessarily mean you'll get 150kW. That's assuming you can charge at all, with BP Pulse causing particular headaches lately.
The second is the range. The 2 has a pair of displays, each showing remaining range: on the digital dials you get a solid 250 miles pretty much every time you charge to 100 per cent. 
The touchscreen has a more accurate predicted figure, which depending on how the car is driven, can show anything from 250 to 180 miles – but this is hidden when you use any of the apps. With more motorway trips, my economy has fallen from around 3.1 miles per kWh to 2.7, which gives a real-world range of 210 miles. It's not exceptional, but travel at 65mph rather than at 70mph, and you can stretch the range further. Problematic? Not really. It helps to make journeys just a little bit more relaxing.
While some electric cars can be defined by their range, I'm not sure the Polestar is one of them, because it has such a breadth of talents elsewhere. Its tech is simply superb, easy to use, relevant and responsive, and I'm not missing Apple CarPlay one little bit. 
Criticisms? I'd like a little more rear visibility – and, well, that's about it. Charging infrastructure aside, I'm absolutely loving my time with the Polestar.
Polestar 2 Long Range Dual Motor: first report
The all-electric Polestar 2 makes a strong impression as it joins our fleet
Mileage: 10,192
Efficiency: 3.8 miles/kWh
The pandemic may have forced many car manufacturers to do business very differently, but for others, that was always part of the plan. And that's why I didn't collect my new Polestar 2 fleet car, but had it delivered, on the back of a truck, directly to my front door. The idea of not having to travel to one of Polestar's three outlets was appealing, not least because the closest, in London, is two hours away on a good day.
And so, right on time, 'my' Void black Polestar 2 Long range Dual motor was reversed onto my drive by one of the firm's reps, Andre, who was very happy to talk me through the car's many, many features.
It was all enormously reassuring, but in no time I'd figured out the highly intuitive Google Automotive-based infotainment, located the handle to open the froot (necessary for cable storage) and, following a foot-waggling demonstration from Andre, learned how to operate the hands-free boot.
Sometimes it takes a while to bond with a new car; not so here. I'll admit to being pretty smitten from the word go. I love the elegant styling, which is mostly discreet, with the exception of the rear lighting graphic, which sweeps just like KITT from Knight Rider – something I'll not get bored of in a hurry – and the gold Brembo brake calipers, which come as part of the £5,000 Performance Pack. The Polestar badging is always colour-coded, so the firm is taking a low-key approach to branding, even if the stickers on the doors look a little bit 'development vehicle' to my eyes.
I love the interior, too. The dash and its trim feel at least as desirable as a BMW or Mercedes, and certainly more traditionally premium than a Tesla. If there is a criticism, it's the slightly awkward contrast between the comfy beige leather seats (a pricey £4,000 option) and the gold seatbelts, which also form part of the Performance Pack.
The Polestar's infotainment is brilliant, though. The 11.15-inch touchscreen is fast and responsive, and very easy to use. The main screen allows you to quickly access nav, audio, phone and predicted-range apps, even if a physical 'home' button would make things slightly easier still.
It's all centred on a brilliant integration of Google Maps, which displays how much charge the car will have at your destination, as well as the charge you'll have when you arrive back home. This level of information is precisely what's required to accelerate EV adoption: make it easy, and sales will follow.
The charging tech itself is good, if not standout. It'll accept up to 150kW, enough to allow a top-up from 10 to 80 per cent in 32 minutes. A 0-100 per cent charge takes 12 hours from a 7.2kW home wallbox. With a battery capacity of 78kWh (75kWh useable), Polestar claims a range of  298 miles, although in the cold weather I've been achieving around 240 miles, with an economy figure of 3.8mi/kWh.
The 2 has sledgehammer pace. A full-house Model 3 might be quicker than the Polestar's 4.7-second 0-62mph time, but it's more than enough. The steering is accurate, and in its sportiest setting, has pleasing heft, too. That theme continues with the suspension and brakes – both upgraded as part of the Performance Pack. The Öhlins suspension can be manually, but not electronically, adjusted. It's in its mid setting currently, and could probably do with a bit more compliance for my tastes.
The Brembo brakes are large enough to require 20-inch alloys. They offer fearsome bite, but need a strong, decisive press of the pedal to get the best from them. Not that they're used much in anger, because the most aggressive brake regeneration makes one-pedal driving possible most of the time.
| | |
| --- | --- |
| Model: | Polestar 2 Long Range Dual Motor |
| On fleet since: | February 2022 |
| Price new: | £45,900 |
| Motor/battery: | 2x e-motor, 78kWh battery |
| CO2/tax: | 0g/km/£0 |
| Options: | Performance Pack (£5,000), Barley nappa leather (£4,000) |
| Insurance*: | Group: 42 Quote: £466 |
| Mileage: | 13,486 |
| Efficiency: | 3.1miles/kWh |
| Any problems? | None so far |
*Insurance quote from AA (0800 107 0680) for a 42-year-old in Banbury, Oxon, with three points.