New Porsche 718 Boxster 25 Years 2021 review
The special edition Porsche 718 Boxster 25 Years marks the silver anniversary of the sports car that helped save the German brand
Find your Porsche Boxster
Offers from our trusted partners on this car and its predecessors...
Or are you looking to sell your car?
Advertisement
Verdict
The 25th-anniversary Boxster is a legend in its own lifetime. Based on the already excellent GTS, and with styling that celebrates the original concept car, the Boxster 25 Years is a capable enough sports car in its own right. But its limited run ensures instant cult status. Rarely has £72,760 seemed like such strong value for such a relatively uncomplicated two-seater sports car.
The world was a very different place 25 years ago, and Porsche was a very different firm. For a while back then, things looked so bad for the firm that we wondered if it would exist by the turn of the century.
So when it came up with a masterplan to build not one but two different sports cars using the same parts – the 996-generation of its trademark 911 and the all-new Boxster – there was an outcry from the traditionalists. However, the smarter members of the crowd stood back and waited. And then applauded.
The so-called Porsche cognoscenti might have found the idea of the sacred 911 sharing bits with a smaller, cheaper mid-engined sports car unpalatable, yet without the Boxster the 911 might well not have endured. The rest, as they say, is history.
Since then, of course, Porsche has gone from strength to strength, to a point where it now dominates whatever part of the playing field it chooses to alight upon. So a car that celebrates a quarter of a century of its saviour as a manufacturer is probably fair enough, all things considered, even if it could also be accused of being a cynical marketing exercise.
But if you've got it, flaunt it basically, especially when the petrol engine's days are now very much numbered.
On the surface, the 718 Boxster 25 Years is not a cheap sports car. It costs £73,820 before you venture anywhere near the options list, which is both long and expensive. But given that what you get is essentially a Boxster GTS that features a range of mostly tasteful styling touches that pay homage to the original Boxster concept car shown at the Detroit Motor Show all the way back in 1993, the list price doesn't actually seem that steep.
A regular GTS only costs six and a bit grand less, for instance, to which Porsche reckons at least £10,000 in options have been added as standard. These include LED headlights, electric sports seats, the full brushed aluminium interior treatment, brake calipers in black, and more.
Plus the car features numerous bespoke bits of '25 Years' badging, even on the roof, and comes in a unique colour scheme that also pays tribute to the original 1993 concept car, with similarly unique wheel and tailpipe designs that set off the look of the Boxster perfectly.
So in reality, £72,760 actually seems like quite good value given that a) you get the same mighty 395bhp 4.0-litre flat-six engine and six-speed manual gearbox from the GTS, plus the same superb mid-engined chassis, and b) the production run will be limited to just 1,250 examples worldwide. Because if nothing else, this will ensure than in 10 or 20 years' time the value of the Boxster 25 Years will go up, not down, very possibly by an amount that would make your hair fall out were you able to predict it accurately in 2021.
Either way, and however much it ends up rising to in value in the coming decades, in the here and now the Boxster 25 Years is just a very lovely sports car to look at and to drive. The model's dynamics aren't in question, if anything it drives and sounds even better than a Boxster GTS, because it seems to make an even nicer noise somehow.
Partnership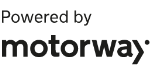 Need to sell your car?
Find your best offer from over 5,000+ dealers. It's that easy.
True, the cabin design borders on the flashy in places compared with the more functional and discreet interior of the regular GTS, as does the exterior in certain detail aspects. But in the flesh the Porsche looks sensational overall, and it drives even better than it looks.
If the engine doesn't snag you first (it's hard to imagine it wouldn't, to be honest), then the steering, chassis and brakes will all very quickly lure you into this car's vast net of appeal, as will the delicious shift quality of its standard-fit six-speed manual gearbox (a seven-speed PDK is optional). Yet in the end it's the all-round appeal of the Boxster 25 Years that ultimately proves so beguiling.
In simple terms it's one of the quickest and most satisfying two-seater sports cars money can buy right now, but alongside this you also become aware that you're driving a slice of history whenever you climb inside the Boxster 25 Years and let rip in it. And as a combination, it makes for one heck of a strong driving experience, today and even more so in years to come, you suspect. So get one while you still can, as they say, because even at 73 grand, it's a bargain.
| | |
| --- | --- |
| Model: | Porsche 718 Boxster 25 Years |
| Price: | £73,820 |
| Engine: | 4.0-litre flat-six petrol |
| Power/torque: | 395bhp/420Nm |
| Transmission: | Six-speed manual, rear-wheel drive |
| 0-62mph: | 4.5 seconds |
| Top speed: | 182mph |
| Econ./CO2: | 25.9mpg/247g/km |
| On sale | Now |