Best car check websites 2023
We rate the sites that can reveal all about a potential used-car buy
The boom in used-car prices hasn't just made buying one more expensive – it has made the whole process riskier, too. As values of second-hand vehicles have soared, it has made it far more attractive to rebuild crashed cars, which would not have been financially viable previously. 
Desperate buyers may also consider cars with chequered pasts, and criminals will see even bigger profits from stealing popular models and hiding their identity, which makes it more important than ever to carry out a data check before buying a car.
Also known as HPI checks, these will be carried out as a matter of course by most dealers, but not all will disclose a car's full history. If you're buying from a private seller, you'll certainly need to do your own research to avoid buying a vehicle that still belongs to a finance company, is stolen or has been written off. 
There are plenty of options online, but which site is best at spotting the duds?
How we tested them
Using the registrations of cars spotted at salvage auctions and other sales sites, we asked the data check companies for reports. We then rated the clarity and accuracy of the information provided.  
All of the sites were expected to flag up any recorded issues, so we were also looking for extra information that may help buyers avoid problems.  Finally, we also looked at the cost of the checks, both as an individual purchase and as packages. These often work out substantially cheaper per check and allow you to create a shortlist of potential purchases.
Verdict
Following criticism in our last data checks multitest, Caranalytics has revamped its pricing to include a discounted package of five checks.
Our previous best buy, TotalCarCheck, has also upped its game, with new information now included in both the free and paid-for investigations.
There's no doubt the Caranalytics bulk-buy pricing is welcome, but it still works out more expensive than its TotalCarCheck rival, and isn't as easy to understand, comprehensive or accurate. So our Best Buy retains its crown.
TotalCarCheck 
VCheck
MotorCheck
Reviews
TotalCarCheck
Price (single check): £8.99  
Price (five checks): £19.99
Rating: 5 stars
Contact: totalcarcheck.co.uk
In addition to data about the MoT history, VED price, recalls and specifications, TotalCarCheck will also tell you for free if the car has been reported stolen and lets you cross- check the VIN against the registration number. 
There is detailed technical information, too, which includes useful data specific to electric vehicles. The top-level paid-for checks instantly flagged up a 'recorded' Cat S Kia and included a link to the salvage auction site where you could see the extent of the damage. 
Further checks highlighted mileage anomalies with a Bentley and spotted a Mercedes SLC that had been through two salvage auctions after an accident but never officially recorded as a write- off. The reports are accurate and comprehensive. 
VCheck
Price (single check): £9.99
Price (five checks): £35
Rating: 4.5 stars
Contact: vcheck.uk
Vcheck offers one of the simplest and most hassle-free ways of checking a car and we really liked the clarity of the reports. Where an issue was spotted, the check flagged a warning at the very top of the page.
Partnership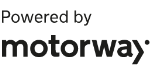 Need to sell your car?
Find your best offer from over 5,000+ dealers. It's that easy.
There are cheaper basic checks available, but the full £9.99 package includes all of the information you'd need, as well as a £40,000 guarantee. It spotted our dodgy cars successfully, including a Golf that had been at a salvage auction. The only reason it loses out to TotalCarCheck is because it's more expensive, especially for a package of checks.
MotorCheck
Price (single check): £9.99
Price (five checks): £19.99
Rating: 3.5 stars
Contact: motorcheck.co.uk
We really like how MotorCheck caters for the 'average' buyer, with jargon-free explanations and guides. There's a neat timeline that shows the car's history too, although we'd like it to flag up issues more prominently. 
We have a couple of complaints, though. It sometimes took several minutes to generate a report, even over WiFi – this could be embarrassing if you are waiting with a seller. More worryingly, there is no salvage auction check, so it gave a clean bill of health to a Golf that had been in a smash. 
Mycarcheck
Price (single check): £9.99
Price (five checks): £30
Rating: 3.5 stars
Contact: mycarcheck.com
Once you have given your email and some details, Mycarcheck gives you a valuation and the freely available MoT information. An upgrade to the £3.99 basic check adds a lot more data, including if a car is written off or scrapped, but not the outstanding finance check. To get this later, you must pay £6.99. There's no salvage auction search, either. 
The report is quite comprehensive, but could have been clearer about problems. We also couldn't see any data guarantee.
AA Car Check 
Price (single check): £14.99
Price (five checks): £29.99
Rating: 3.5 stars
Contact: theaacarcheck.com
The AA's offering uses HPI's data and has very similar-looking reports to the supplier, yet it's a fiver cheaper for a check. The data is comprehensive, but may be too detailed and jargon-filled for the average motorist. 
There are irritations too – even if you've purchased a package of checks, you need to re-enter your personal details and there's a £2.99 charge for manufacturer recall data, which is freely available from the Government's MoT website. 
HPI
Price (single check): £19.99
Price (threee checks): £29.97
Rating: 3 stars
Contact: hpicheck.com
As you might expect from the market-leading giant, the HPI report is hugely comprehensive with exceptional detail. There's also a useful Fraud Guard option, which allows you to check V5 registration document and serial numbers, and VIN details against the HPI and DVLA databases. 
However, there's no reason to pay the steep prices. The AA check is identical and a fiver cheaper, while others offer five checks for the cost of one from HPI.
Green Flag One Check
Price (single check): £9.99
Rating: 3 stars
Contact: greenflag.com
Green Flag's product has had a major makeover since our last test and is better. It's acceptable value for a single check and gives away a reasonable amount of information  about the car for free, too. 
But the final report is very basic, and it failed to spot a car that had been reported as stolen and since recovered. A single report is £9.99, but there are no discounts for buying multiple checks. We can't think of a reason to recommend it over rivals here.
Caranalytics
Price (single check): £9.95
Price (five checks): £24.99
Rating: 2.5 stars
Contact: caranalytics.co.uk
Despite the new bundle options to reduce the price if you are checking more than one car, Caranalytics is more expensive than our best buy and we can't see it offers an advantage in any area. You also have to pay an extra £2 per check for a £30,000 guarantee that is standard with TotalCarCheck. 
While Caranalytics flagged concerns about our crashed Kia, there's no salvage auction search to show pictures. This also meant it gave a clean bill of health to our mangled Mercedes, because it had not yet been officially listed as a write-off. 
The site's search got confused about the mileage info on a Bentley, and we noticed errors in basic info, such as an Insignia listed with the wrong emissions data, which made it appear more expensive to run. Some of the site's explanations are bafflingly worded, too.
Carguide
All the websites try to add something extra. Carguide has a tool to predict the running costs you are likely to incur if you buy a car. 
This huge quantity of data can make the site confusing, and some of the terms have been used to make search engines happy rather than making it easy for customers. But our main issue is that it failed to spot our sample Golf, which had been listed in a salvage auction, despite claiming that this is one of the checks it conducts.
Now read our complete guide to buying a used car...