Renault Arkana vs Toyota C-HR: 2021 group test review
Toyota's C-HR is an exceedingly competent small SUV, but does the new Renault Arkana have it beat?
In recent years we've seen premium car makers conjure up an increasingly large number of sub-segments out of thin air. Modern manufacturing processes allow lots of different models to be offered at once, catering for buyers who seek to stand out from the crowd. It's a trend most common with the German brands, which turn out SUVs in countless flavours, including more swoopy "coupé" bodystyles that sacrifice space for a sportier look. 
Now Renault wants to get in on the action, with the Arkana. It isn't a coupé-SUV version of another car (like the BMW X2 is to the X1), though, it's a new model that sits between the smaller Captur and the larger Kadjar in the range. Since Renault specifically called out Toyota's C-HR as a rival, it was an obvious choice to put the two side by side for this week's test.
But the Renault will have a fight on its hands, because the C-HR fills this rather specific family SUV-shaped niche very neatly, and benefits from decades of development on its hybrid powertrain. The Arkana is a hybrid, too (as tested in E-Tech form here), so efficiency will be important, along with practicality and comfort. Read on to find out which of these stylish SUVs is the best family car.
Renault Arkana
| | |
| --- | --- |
| Model: | Renault Arkana E-Tech Hybrid S Edition |
| Price: | £28,600 |
| Engine: | 1.6-litre 4cyl hybrid, 140bhp |
| 0-60mph: | 10.8 seconds |
| Test economy: | 50.7mpg/11.1mpl |
| CO2: | 109g/km |
| Annual road tax: | £140 |
Our Renault Arkana is an E-Tech Hybrid 145 model in S Edition trim, which costs £28,600 before options. With metallic paint and a handful of extras it comes to £29,800, just £40 less than the Toyota C-HR in Design trim that it's up against.
Design & engineering 
Under the skin, the Arkana uses an extended version of Renault's CMF-B platform, the same architecture as the current Clio and Captur. Since the Arkana is a larger car than either of those – and quite a bit more expensive – some of the things that impress in those models don't work quite as well here. The most obvious example is the interior. The design is very similar to the Captur's; while it looks impressive in a model which represents great value for money in its segment, it doesn't make the same impact in the Arkana. 
It's much harder to forgive the hard, scratchy plastic materials around the cabin, and while the technology inside is better than the Toyota's, it merely keeps pace with other competitors'.
Standard S Edition kit includes 18-inch alloys, LED lights, blind-spot warning, rear cross-traffic alert, AEB, a seven-inch digital dial display and a 9.3-inch touchscreen with Android Auto and Apple CarPlay.
The Arkana E-Tech pairs a 1.6-litre petrol engine with two electric motors. One drives the wheels directly, while a smaller starter/generator unit helps to smooth gearchanges from the clutchless automatic gearbox. The combined output of 140bhp trumps the C-HR's 120bhp combined figure, but the Arkana is heavier than its rival, so performance is similar. If you want a slightly quicker version, then the Arkana also comes with a 1.3-litre turbo petrol engine. Its 138bhp output may be slightly lower, but it weighs 99kg less and uses a more conventional dual-clutch auto, so it feels sportier than the hybrid. 
Partnership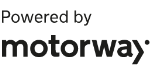 Need to sell your car?
Find your best offer from over 5,000+ dealers. It's that easy.
At 4,568mm long, the Arkana is quite a bit longer than its competitor here. It's 1,571mm tall and 1,820mm wide, making the French model marginally higher and wider than the Toyota, too. 
Driving
Due to its size, the Arkana feels more unwieldy to drive on tight British roads than the Toyota, but there's more to it than that. Visibility is fine looking forwards but poor elsewhere (though still better than the C-HR), while the hybrid system is awkward to use. It's not always clear if the car is even switched on, and several times we tried to pull away before the system was running. This doesn't happen in the C-HR: when you press the starter button, the car turns on. Both rivals pull away in fully electric mode, with the engine only waking up once on the move.
The Renault's set-up isn't as well designed when you're driving, either. The six-speed auto is a little sluggish and when the powertrain shifts between electric and engine propulsion it's noticeable immediately, yet it's virtually seamless in the C-HR. 
Performance is a little better in the Renault; it takes 10.8 seconds to reach 62mph, although that's only 0.2 seconds faster than its rival here. The engine is a little quieter than the 1.8-litre motor in the C-HR, but that's partly because of the CVT gearbox in the Toyota, while wind and road noise is much louder in the Renault, so overall it's the less relaxing car of the two to drive on the motorway.
It's also much more uncomfortable than the Toyota. It doesn't deal with small lumps and bumps in the surface very well, resulting in a shuddering ride all the way along a country road. Potholes aren't so much of an issue, but the Arkana isn't as comfy as the C-HR, or even a cheaper, smaller Captur. 
The Toyota is also much more enjoyable to drive than the Renault, because the Arkana's light controls offer very little feel or feedback. It's a numb driving experience and although grip and body control are fine for an SUV, it's rather dull to drive.
Practicality
Many coupé-SUVs aren't very practical, because the sloping rear roofline hurts headroom and boot space. The Arkana bucks that trend with a 485-litre boot, which is the minimum it offers, because the non-hybrid version has 513 litres. The C-HR's 377-litre boot is less impressive, but the Arkana's loading lip is very high.
Rear headroom is okay – it's marginally better than in the C-HR – but not ideal for tall adults. Legroom is fine, though, and kids will have no trouble fitting in the back. Tech such as a reversing camera and parking sensors make the Arkana easier to live with, so practicality is one of the Renault's strongest suits.
Ownership
Renault recently improved its warranty cover throughout its range to five years, which is great news and should make life with the Arkana a relatively easy experience. Still, Toyota offers up to 10 years of warranty cover if you service annually at Toyota-approved garages, so it has Renault beaten there.
The Arkana shares its five-star Euro NCAP rating with the Renault Captur because both use the same platform. The C-HR also scored five stars. Safety kit on S Edition cars includes blind-spot warning, rear cross-traffic assist, AEB, a reversing camera, parking sensors, lane-keep assist and adaptive cruise control.
Running costs
The Arkana returned 50.7mph on our test route, which works out at £1,462 annually (over 12,000 miles) at current fuel prices, although the more economical Toyota (at 52.4mpg) would cost £1,416 over the same distance.
Low emissions make the Renault a decent option for company car drivers. At 109gkm of CO2 emissions, it's in the 25 per cent bracket for Benefit-in-Kind tax. That means a lower-rate earner will pay £1,419 this year to tax one, which is more than £100 less than you'd pay for the Toyota, which sits in the bracket above due to slightly higher emissions figures.
Testers' notes
"While the performance figures show only a small difference between the two cars, on the road the Renault is punchier and torquier than the C-HR, so it feels faster."
Toyota C-HR
| | |
| --- | --- |
| Model: | Toyota C-HR 1.8 Hybrid Design |
| Price: | £29,840 |
| Engine: | 1.8-litre 4cyl hybrid, 120bhp |
| 0-60mph: | 11.0 seconds |
| Test economy: | 52.4mpg/11.5mpl |
| CO2: | 111g/km |
| Annual road tax: | £140 |
We're testing the 1.8-litre version of the Toyota C-HR SUV here, which is closely matched to the 1.6-litre hybrid Arkana. Our pictures show a model in GR Sport trim, but our verdict is based on the Design trim, which is much nearer to the Renault's price and specification.
Design & engineering
The C-HR uses Toyota's New Global Architecture (TNGA) platform, so it shares parts with the Japanese manufacturer's Corolla, Prius and RAV4 models, among others. This also means it features a clever double-wishbone rear suspension layout that contributes to the car's smooth ride and enjoyable handling.
These days the C-HR is hybrid-only, and the combination of a 1.8-litre petrol engine with a small battery and electric motor is very familiar from other Toyota models. It uses a continuously variable transmission (CVT), just like other cars with this powertrain. This means it uses belts rather than gears to keep the engine at the optimal revs for either power or efficiency. A CVT transmission is useful and works well in hybrids like this, but tends to make the engine sound a bit strange when you put your foot down. It's easy to drive, though: you put it in 'D' and go, just like any automatic gearbox.
The Toyota's cabin is more fitting of the asking price than the Renault's. There are more soft-touch materials in key places and although it can feel a little dark inside, the seats are excellent and the design of the dash is interesting to look at. There's all the kit you need too, and because Toyota now offers Android Auto and Apple CarPlay connectivity on its infotainment system, you can avoid having to use the old-fashioned built-in sat-nav.
Equipment on the Design model includes 18-inch alloys, smartphone integration, sat-nav, a reversing camera, autonomous emergency braking, park assist technology and heated front seats.
Driving
Judged against almost any metric, the Toyota proves to be a superior prospect to the Renault from behind the wheel. Top of the list is comfort, which is better in the C-HR on every type of road. The Toyota is more composed and quieter on the motorway than the Renault, because there's less wind and road noise, plus the suspension is smoother over bumps.
This is even more significant on country roads and lumpy city streets because the Toyota is more comfortable there, too; it doesn't fidget and bounce around like the Arkana over bumpy sections.
The control weights, particularly the steering, are greater than the Renault's and are more pleasant to use as a result. The Toyota is easier to place on the road and more enjoyable to drive than the Renault, although it's still not exactly sporty. It's satisfying rather than fun, which is all you could really want in a family SUV like this.
The driving position is more comfortable than the Arkana's, too. In the Renault you sit very high up, which some people prefer, but your choice there is high or very high. In the Toyota there's a greater range of adjustment, so more people can get the seat positioned where they like. Once behind the wheel, Toyota's years of hybrid know-how are clear, too; the C-HR transitions smoothly from engine to electric power and it's quieter than the Renault around town. It's very relaxing to drive in traffic and the seamless transitions mean it's never jerky or unpredictable at low speeds. While the CVT does mean the engine drones when you ask for more performance, if you keep things relaxed it's the better car to drive.
Practicality
The Toyota C-HR's Achilles' Heel has always been its practicality, and it certainly falls behind its rival here. The boot capacity is 377 litres, which is about the same as family hatchback like a VW Golf; it's not bad, but trails almost any SUV rival and is well behind the Arkana's. Fold the seats and it's not great either, with only 1,160 litres in total compared with 1,263 litres in the Arkana. At least the Toyota's loading lip is lower and the boot hatch is easier to use.
The rear seats are cramped for adults and the huge C-pillars make it rather dark, and worse still, give very poor over-the-shoulder visibility. Legroom is roughly on par with the Renault's. It's not a place for adults on long trips, but kids will be okay with the back seats. We don't like the outside rear door handles, which look and feel cheap, either.
Ownership
Toyota has a reputation for reliability and it backs this up with a (conditional) 10-year warranty, so you shouldn't have to worry about the C-HR going wrong. 
The brand scored well in the 2021 Driver Power survey, taking fifth place overall. Renault came 20th out of 29 manufacturers, so we expect the ownership experience with the Toyota to be better.
Safety kit is plentiful, too. Lane-keep assist, AEB, parking sensors and a reversing camera are all available, but the Arkana has more safety equipment as standard. Both cars scored five stars from Euro NCAP, although the C-HR was tested in 2017.
Running costs
Both of these hybrids returned diesel-like mpg figures, but the Toyota proved to be the most economical on our test, returning an impressive 52.4mpg. It should be possible to reach nearly 60mpg regularly, depending on what kind of driving you do.
The depreciation figures of this pair are so close that we need to go to two decimal places to separate them. Our experts predict that the Toyota will retain 52.57 per cent of its value after three years or 36,000 miles, and will be worth £15,687 after that period. The Renault will keep 52.62 per cent of its new value in the same period, so should be worth £15,049.
Testers' notes
"If you want a little extra shove, the C-HR is also available with a 2.0-litre hybrid powertrain. This adds 60bhp or so, it's more refined, and is barely any thirstier than the 1.8-litre model."
Verdict
First place: Toyota C-HR
The Toyota C-HR is the winner here because it's significantly better to drive than the Renault. It's not just that the Toyota is more enjoyable but also because it's quieter, more comfortable and even more economical than its rival. Its hybrid powertrain is smoother and it's well equipped, too. Rearward visibility and poor infotainment tech aside, it's a deeply accomplished family SUV.
Second place: Renault Arkana
If you love the Arkana's styling then it's not without merit. You'd have to put up with an unsettled ride and dull handling though, which is why it falls behind the Toyota here. Wind and road noise harms its long-distance ability, but it did prove to be frugal. The Arkana is more practical than its rival, and has much better tech, but it's not enough to take the win here.
Also consider...
New: Honda HR-V i-MMD Advance
Price: £29,210 
Engine: 1.5-litre 4cyl, 129bhp
There aren't many direct rivals for the hybrid Arkana and C-HR, but the upcoming Honda HR-V will provide a stern test. Like this pair, it relies on a clever hybrid system to boost efficiency, and it promises some much-improved infotainment technology from Honda, too.
Used: Lexus UX 250h F-Sport
Price: £27,000 (2019/69) 
Engine: 2.0-litre 4cyl, 180bhp
The Lexus UX shares much mechanically with the C-HR. It's comfy and good to drive, but it's more upmarket inside than either of our test duo and is backed up by an excellent dealer network. We found an F-Sport model with 27,000 miles for £27,000.
Figures 
| | | |
| --- | --- | --- |
|   | Toyota C-HR | Renault Arkana E-Tech Hybrid 145 S-Edition |
| On the road price/total as tested | £29,840/£29,840 | £28,600/£29,800 |
| Residual value (after 3yrs/36,000) | £15,687/52.6% | £15,049/52.6% |
| Depreciation | £14,153 | £13,551 |
| Annual tax liability std./higher rate | £1,540/£3,080 | £1,419/£2,837 |
| Annual fuel cost (12k/20k miles) | £1,416/£2,360 | £1,462/£2,437 |
| Ins. group/quote/VED | 15/£561/£140 | 16/£584/£140 |
| Cost of 1st/2nd/3rd service | £190/£340/£190 | £500 (3 years) |
| Length/wheelbase | 4,360/2,640mm | 4,568/2,720mm |
| Height/width | 1,565/1,795mm | 1,571/1,820mm |
| Engine | 4cyl/1,798cc + e-motor | 4cyl/1,598cc + e-motor |
| Peak power | 120bhp (combined) | 140bhp (combined) |
| Peak torque/revs | 142/3,600* Nm/rpm | 148/3,600* Nm/rpm |
| Transmission | CVT auto/fwd | Six-speed auto/fwd |
| Fuel tank capacity/spare wheel | 43 litres/repair kit | 50 litres/£250 |
| Boot capacity (seats up/down) | 377/1,160 litres | 485/1,263 litres |
| Kerbweight/payload/towing weight | 1,380/480/725kg | 1,435/526/760kg |
| Turning circle | 10.4 metres | 11.2 metres |
| Basic warranty (years)/recovery | 10yrs (100,000)/1yr | 5yrs (100,000)/3yrs |
| Driver Power manufacturer/dealer pos. | 5th/6th | 20th/10th |
| NCAP: Adult/child/ped./assist/stars | 95/77/76/78/5 (2017) | 96/83/75/74/5 (2019^) |
| 0-62mph/top speed | 11.0 secs/105mph | 10.8 secs/107mph |
| Auto Express econ. (mpg/mpl)/range | 52.4/11.5/496 miles | 50.7/11.1/558 miles |
| WLTP combined | 57.6mpg | 58.9mpg |
| WLTP combined | 12.7mpl | 12.96mpl |
| Actual/claimed CO2/tax bracket | 125/111g/km/26% | 129/109g/km/25% |
| Airbags/Isofix/parking sensors/cam. | Seven/yes/yes/yes | Six/yes/yes/yes |
| Auto box/lane keep/blindspot/AEB | Yes/yes/no/yes | Yes/yes/yes/yes |
| Climate control/cruise control | Yes/yes | Yes/yes |
| Leather/heated seats | £1,195**/yes | Synthetic/£250** |
| Met paint/LED lights | £600/yes | £650/yes |
| Keyless entry & go/powered tailgate | Yes/no | Yes/no |
| Sat-nav/digital dashboard | Yes/no | Yes/yes |
| DAB/connected services | Yes/yes | Yes/yes |
| Wireless charging | No | No |
| Apple CarPlay/Android Auto | Yes/yes | Yes/yes |