SEAT Tarraco vs Skoda Kodiaq vs Peugeot 5008
The new SEAT Tarraco takes on the Skoda Kodiaq and Peugeot 5008 in a seven-seater SUV face-off
SEAT'S SUV range is growing quickly in more ways than one. Around a third of the cars the brand sells are Ateca and Arona SUVs – and now there's another model that will boost that proportion further: the new Tarraco.
It's a seven-seat flagship model that's aimed at buyers who are looking for a bit more space and a couple of extra seats, but without sacrificing a stylish body shape. We've lined up two key competitors to find out which family load-lugger is the best large SUV.
The Skoda Kodiaq and Peugeot 5008 have been close rivals in our road tests over the past two years. In diesel form, it's the Skoda that makes the most sense, while the Peugeot takes victory when it comes to petrol power.
To match the Tarraco here we're looking at diesel versions, so it's the Kodiaq that is the one to beat. The SEAT has the right equipment to do so, though, because it's based on the same platform as the Skoda, and the two cars have quite a lot in common. Yet there are a few subtle differences, as we'll see in the coming pages.
Here we'll find out which model offers the best balance of practicality, comfort, running costs and value for money for buyers after a seven-seat SUV.
SEAT Tarraco 
| | |
| --- | --- |
| Model: | SEAT Tarraco 2.0 TDI 150 SE Technology |
| Price: | £30,820 |
| Engine:  | 2.0-litre 4cyl diesel, 148bhp  |
| 0-60mph: | 10.3 seconds |
| Test economy: | 44.7mpg/9.8mpl  |
| CO2: | 129g/km   |
| Annual road tax: | £140 |
Design & engineering
More reviews
In-depth reviews
Long-term tests
Road tests
Used car tests
The Tarraco uses the versatile MQB architecture in its construction, which is the same platform that underpins the Skoda Kodiaq. SEAT's smaller Ateca and even cars like the VW Golf are also based on MQB. In this latest SUV, the Spanish brand has opted for MacPherson struts at the front and a multi-link rear axle, which is a more complex set-up than the torsion beam at the back of the 5008.
Our test Tarraco features a 2.0-litre diesel engine with 148bhp and a six-speed manual transmission, which sends drive to the front wheels only. It's the same engine that's fitted to the Kodiaq, although the Czech model comes with four-wheel drive.
A core feature of these big SUVs is that they offer space to seat seven people, with two extra seats in the boot that can be folded away when not in use.
The Tarraco's interior uses a simple design, but it's not lacking in quality. It doesn't have the flair or inspired use of materials of the 5008, but it's on par with the Kodiaq's cabin and features even more technology, including a digital instrument cluster.
Digital dials are standard on SE Technology models, along with plenty of other kit. There are 18-inch alloys, parking sensors, cruise control, LED headlights, metallic paint and an eight-inch touchscreen infotainment system that offers satellite navigation and smartphone connectivity.
Driving
SEAT'S SUVs have so far been among the best drivers' cars in their respective classes, so we had high hopes for the Tarraco – and it didn't disappoint. Ultimately, this is a large SUV and few buyers will be interested in its handling ability, but it has decent grip and body roll is controlled enough to add confidence on a winding road. It's slightly more controlled than the Skoda, yet is no less comfortable, while both are better tied down than the 5008, which can feel a little unsettled thanks to its quick steering and extra body roll.
The Tarraco rides smoothly for the most part, and takes on really bumpy roads very well. It's only when the suspension reaches the end of its travel on speed bumps and big potholes that you start to notice the movement in the cabin. It's similar to the Kodiaq in that regard, and both MQB models are better at controlling harsh bumps than the 5008, despite the French model being mostly comfortable.
Partnership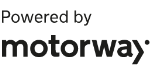 Need to sell your car?
Find your best offer from over 5,000+ dealers. It's that easy.
SEAT's seven-seater is also the most refined car here, because engine noise is very well suppressed at low speed, while wind and road noise are lower at higher speed, too. The 2.0-litre diesel is smoother and sounds less gruff than the 5008's 1.5-litre unit.
It also proved to be punchy in our performance tests, because the Tarraco was the quickest model from 0-60mph, taking a reasonable 10.3 seconds, and from 30-70mph through the gears. It managed a time of 9.8 seconds in that test, a full two seconds faster than the 5008 and 0.3 seconds quicker than the Kodiaq. The SEAT and Skoda have the power advantage with their 148bhp engines (the 5008 has 129bhp), but they're also easier to drive quickly. That's because their gearboxes are both much slicker than the Peugeot's, and their steering is more precise.
While the two Volkswagen Group models drive in a similar way, the Tarraco is slightly quieter inside, which makes it the best car behind the wheel here.
Practicality
All three of these large SUVs have two extra chairs in the back, but unlike some seven-seater MPVs, the Tarraco, Kodiaq and 5008 aren't spacious enough for adults to sit comfortably in the third row.
The SEAT's rearmost seats, as in both rivals, are a bit difficult to clamber into, and even with the second row set as far forward as it will go on its runners, there's minimal legroom. Still, the third row offers sufficient space for kids, and there's more than enough head and legroom in the second row for adults, especially if there's nobody sitting in the third row and the seats are set back.
The chairs all fold flat into the floor, and although the SEAT's total boot space is the smallest here, at 1,775 litres (the Kodiaq has 2,005 litres and the 5008 has 1,940 litres), it's competitive with both rivals with the second row in place, which is how most buyers use the boot. There's 700 litres, which is a little smaller than the Kodiaq, and only two litres down on the 5008 in the same configuration.
Ownership
Euro NCAP recently tested the Tarraco and awarded it 97 per cent in the Adult Safety category as part of its overall five-star rating. It also scored highly in the Safety
Assist section, which is reassuring for any potential owners. It gets lane-keep assist, parking sensors and AEB as standard.
SEAT came 14th in the manufacturers' chart of our Driver Power 2019 satisfaction survey, which was a mid-table result and behind both rival brands.
Running costs
The Tarraco returned 44.7mpg on test, which equates to an annual fuel cost of £1,598 at current prices. The Kodiaq was slightly more economical, managing 48.9mpg, which works out at £1,460 a year, while the 5008's 42.7mpg figure means you'll pay £1,674 a year.
Those results aren't too bad for cars of this size, so we'd still recommend diesel power unless you don't do many miles each year or live in a large city.
Testers' notes: "The Tarraco is a large car – at 4,735mm from front to back, it's the longest model here – but visibility from the driver's seat is good, so it's not difficult to place the Spanish seven-seater on the road."
Peugeot 5008 
| | |
| --- | --- |
| Model: | Peugeot 5008 1.5L BlueHDi 130 Allure |
| Price:  | £30,450 |
| Engine:  | 1.5-litre 4cyl diesel, 129bhp  |
| 0-60mph: | 11.5 seconds |
| Test economy:  | 42.7mpg/9.4mpl  |
| CO2:  | 111g/km   |
| Annual road tax:  | £140 |
The larger 2.0-litre diesel 5008 performed well in our previous test, but we've tried the 1.5-litre version this time. With a manual gearbox and seven seats to match its rivals here, it costs £30,450. 
Design & engineering
The second-generation 5008 moved on to the manufacturer's latest EMP2 platform, which also underpins the smaller five-seater Peugeot 3008 and cars from sister brands Citroen and Vauxhall, such as the C4 SpaceTourer MPV and Grandland X SUV respectively. 
With the switch to the new architecture, the car has completely changed its appearance, and while there are still seven seats, the 5008 is now much more like an SUV in terms of styling. There's no four-wheel-drive model, though, and it relies instead on Peugeot's Grip Control set-up (£470) that regulates the traction-control system for loose surfaces.
It uses MacPherson-style struts at the front and a torsion beam at the back, so the Peugeot has a less sophisticated set-up than its rivals. Here we're looking at the 129bhp diesel model, which is priced to match the 148bhp diesels in the SEAT and Skoda.
Every 5008 model has a 12.3-inch digital dash display, as part of the brand's second-generation i-Cockpit set-up. It sits above the steering wheel, which is unusual, but the wheel is tiny to allow you to view the screen over the top of it. The set-up works best here out of any Peugeot, because the driving position is high, so the wheel doesn't block your view.
In Allure trim, as tested here, you get plenty of equipment, including 3D sat-nav, Bluetooth, DAB radio, climate control, a reversing camera, 18-inch alloy wheels and the Safety plus pack (which has blind spot detection and lane-keep assist).
Driving
Ride comfort will be a core selling point for most buyers of big family SUVs and the 5008 doesn't disappoint. Its soft suspension set-up and long wheelbase mean it mostly drives smoothly, and while there's a bit of body movement on particularly undulating surfaces, it's controlled fairly well. But the Peugeot doesn't deal with the harshest ruts as well as either test rival, because once the suspension runs out of travel, the bumps arrive harshly in the cabin.
The soft set-up means that it rolls in corners more than the SEAT and Skoda, despite all three cars having a similar level of comfort overall. That roll is partly because of the suspension and partly down to the small steering wheel and fast rack. You must be more careful and smoother with your inputs in the 5008 to avoid unsettling the car. There's not much feedback through the wheel, either, although that criticism is true of all three cars here.
The 5008's 1.5-litre engine is the least powerful here, and it's also the most unpleasant to use. It feels slightly underpowered unless you add revs, but it sounds harsh and rattly the more you push it. It's best kept at low revs, but the Peugeot trailed its rivals in our tests because it has 40Nm less torque.
It managed 0-60mph in 11.5 seconds, which was more than a second slower than the more powerful Tarraco and Kodiaq, despite both of those models being heavier than the 5008. The French car took 13.3 seconds to go from 50-70mph in sixth gear, which is quite a long time. Still, it was only 0.4 seconds behind the SEAT in that test, and both were beaten by the Skoda's 10.7-second time there.
Practicality
With the 5008 set up in five-seat form, there are 702 litres on offer, so it's neck and neck with the Tarraco for luggage space. The Skoda has 765 litres in the same configuration, yet all three SUVs are more than big enough for several suitcases or a couple of children's bikes.
Plus, despite the interesting cabin design, the Peugeot's in-car storage is generous: it has 38 litres in total dispersed across lots of bins and trays. The centre console hides a large cubby, but it does mean the 5008 is more cosy up front than its rivals.
Access to the rearmost two seats of the Peugeot's cabin isn't significantly easier or harder than either competitor; none of these SUV-styled models has particularly great access to the third row.
Still, the Peugeot adds flexibility thanks to its individually sliding middle-row seats. These allow you to maximise legroom for other passengers or boot space depending on your needs.
Ownership
Peugeot's unremarkable 12th-place result in the makers' chart of our Driver Power 2019 survey was some way behind Skoda's fifth, but SEAT was two places behind in 14th.
The 5008 has autonomous emergency braking and lane-departure warning as standard, and this Allure-specification version also offers blind spot detection as well as lane-keep and high-beam assist.
There isn't much safety tech to add as an option because most is included as standard, which helped the Peugeot achieve a five-star Euro NCAP rating. It's the best-equipped car here in terms of safety kit.
Running costs
The 5008 falls behind its rivals on test when it comes to depreciation, but that's more because the SEAT and Skoda have strong residuals than because the Peugeot's are weak.
Our experts predict it will hold on to 45.2 per cent of its original value after three years or 36,000 miles, which is pretty good, and means it will lose £16,699 in that time and be worth £13,751.
The Tarraco will shed an estimated £14,541 in the same period, and be worth £16,279 (52.8 per cent of its new value), while the Kodiaq will drop £14,452 and be worth £15,808 (52.2 per cent).
Testers' notes: "The 5008 comes with seven seats as standard, just like the new Tarraco. The Kodiaq is available with five seats, and you have to pay extra to add the rearmost row to the specification."
Skoda Kodiaq
Model:

 

Skoda Kodiaq 2.0 TDI 150 4x4 SE (7-seat)

Price:
£30,260
Engine: 
2.0-litre 4cyl diesel, 148bhp 
0-60mph: 
10.4 seconds
Test economy:
 48.9mpg/10.8mpl 
CO2: 
146g/km  
Annual road tax: 
£140
The Skoda Kodiaq is the car to beat here, because it has previously been a test winner in diesel form. Our pictures and performance data are of a five-seater variant, but our figures relate to a seven-seater as well. The 148bhp diesel manual seven-seat Kodiaq in SE form costs £30,260.
Design & engineering
The Kodiaq's MQB underpinnings mean it shares its engine and some other fundamentals with the new SEAT, but manual versions of the Skoda get four-wheel drive as standard.
Both of the other models here are front-wheel drive, and even though the 5008 is available with Grip Control (Peugeot's traction-control system designed to help with off-roading), the Skoda will still be the best choice for buyers who are looking for genuine ability off the beaten track from their SUV.
Like on the SEAT, there are MacPherson struts at the front and a multi-link rear axle, but the Skoda's four-wheel-drive system adds to the cost, which means for around the same money as a Tarraco in SE Technology trim, you're limited to a Kodiaq in base SE form. That's not too bad, because you still get 18-inch alloys, keyless go, AEB, dual-zone climate control, a 12V socket in the boot and cruise control as standard. There's also an eight-inch infotainment set-up with DAB radio and smartphone connectivity.
However, the SE misses out on the LED headlights, suede upholstery and 19-inch alloys found on the pricier SE L model, which also boasts a larger 9.2-inch infotainment screen. The Skoda isn't available with a digital dash in SE form, so is behind its rivals on tech.
At least quality is on par with the SEAT – they have a very similar design, after all – and the materials don't feel cheap. They're not quite as luxurious as in the 5008, but buyers still won't feel short-changed.
Driving
The 2.0-litre diesel engine in this version of the Kodiaq is the same one that's fitted to the Tarraco, but it's not quite as suppressed in the cabin. While it's less gruff than the 5008's 1.5-litre unit, the SEAT still has the edge when it comes to refinement.
Plus, despite the Tarraco being slightly quicker than the Kodiaq from 0-60mph (by 0.1 seconds), the Skoda was faster from 50-70mph in fifth and sixth gears. The Czech model managed those two tests in 8.6 and 10.7 seconds respectively, while the SEAT took 9.2 and 12.9 seconds.
Predictably, the less powerful 5008 finished behind both competitors, with times of 10.2 and 13.3 seconds respectively. The Peugeot is a little underpowered, but the SEAT and Skoda are more relaxing to drive because you don't have to push their engines so hard to make progress.
The Kodiaq rides well, soaking up rough road surfaces and bigger potholes. It's slightly more forgiving than the Tarraco and 5008 over potholes and speed bumps, but all three models are very similar on the motorway and other smoother roads.
The Skoda's steering is light and easy to use, and it's precise enough to give plenty of confidence in placing the big SUV on the road. It's missing feel and feedback, but that won't matter for most buyers, and both rivals suffer from the same problem. The driving position is okay; it's comfortable enough but taller drivers may find it harder to get settled behind the wheel because kneeroom is limited by the steering column. It's much better in this regard than the 5008, due to the normal-sized steering wheel being a lot more natural to hold and use.
Practicality
The third row of seats in the Kodiaq is suitable for children, just as in both rivals. If you are looking for a car that can seat seven adults in comfort, you'd probably be better off considering an MPV, because while these three cars are excellent, their rearmost seats are compromised by their trendy styling.
The middle seats slide backwards and forwards to improve either boot space or legroom as necessary, which adds to the Skoda's versatility. It's on par with the SEAT for rear head and legroom – these cars are very similar, even when you put them right next to one another – and a little more spacious than the Peugeot, because that car has bulkier seats.
Ownership
Skoda has consistently been a strong scorer in our Driver Power customer satisfaction surveys, and 2019 was no exception. The brand finished fifth in the makers' rankings, beating both SEAT (in 14th) and Peugeot (12th). In the 2018 dealer poll, Skoda came in eighth, ahead of SEAT's poor 23rd and Peugeot's 17th.
The Kodiaq scored five stars for safety in its Euro NCAP crash tests, with a strong 92 per cent score for adult protection. SE models have six airbags and AEB as standard, but the trim level misses out on lane-keep assist and blind spot detection, which the 5008 has.
Running costs
If you're looking for a model that's cheap to run as a company car, an SUV might not necessarily be the best choice, especially a diesel one. However, the fuel savings should go some way to make up for that.
The Skoda is the most expensive model here for business users to run. Its CO2 emissions of 146g/km put it in the 37 per cent Benefit-in-Kind (BiK) bracket and result in a higher-rate tax figure of £4,392 for the 2019/20 financial year.
Lower emissions of 129g/km put the Tarraco in the lower 33 per cent BiK rating and mean it costs £4,033 in tax, but the 5008 is the winner here, because emissions of 111g/km and a tax bracket of 30 per cent mean it costs £3,622 a year in contributions.
Testers' notes
"The seven-seat Kodiaq with this 2.0 TDI diesel engine hasn't been homologated for towing. So the SEAT's 2,200kg capacity means it's the best choice of these three cars for pulling."
Verdict
First place: SEAT Tarraco
The SEAT Tarraco joins the Kodiaq and 5008 at the top of this class, and in this spec it sneaks ahead. That's because it's the best value, offering loads of standard kit despite being only a little more expensive to buy; it has the edge here simply because it's better equipped. It's also the best car to drive. The engine is quiet and punchy while delivering decent economy, and the Tarraco is comfortable and composed.
Second place: Skoda Kodiaq
In many ways, the Skoda is very similar to the SEAT. The driving experience is very familiar, for example, because both cars feature light-yet-precise steering and a similar driving position. The Kodiaq isn't quite as refined, or as well equipped in this spec, so it drops behind. However, it's still better to drive than the 5008, because it deals with harsh bumps in the road better and the engine is quieter and stronger.
Third place: Peugeot 5008
The 5008 finishes third here, but it will make the most sense for many buyers. Much depends on where your priorities are; if you're looking for a model with lots of safety kit, the Peugeot is the model to choose. Likewise if you're looking to get the most kit for your money. However, in this form, the car is held back by an underpowered and noisy engine and an unpleasant manual box. It's cheap on finance, though.
Also consider…
Model: SsangYong Rexton 2.2 EX
Price: £28,995
Engine: 2.2-litre 4cyl, 178bhp
The SsangYong Rexton isn't a top choice in this class, but it does have a few tricks up its sleeve. It's a strong off-roader, thanks to its rugged roots, and great for towing, too. For the price, it's very spacious and really well equipped. Sadly it's noisy and uncomfortable as well.
Citroen C4 SpaceTourer
Model: Citroen C4 SpaceTourer BlueHDi 130 Flair
Price: £28,455
Engine: 1.5-litre 4cyl, 129bhp
If you need space for seven people on a regular basis, an MPV is a better choice than an SUV. Citroen's Grand C4 SpaceTourer is one of the best, featuring a very roomy cabin and a comfy ride. The rearmost seats are large enough for adults, and access to them is easy.
Figures
| | | | |
| --- | --- | --- | --- |
|   | SEAT Tarraco  | Skoda Kodiaq  | Peugeot 5008  |
|   | 2.0 TDI 150  | 2.0 TDI 150 4x4  | 1.5L BlueHDi 130  |
|   | SE Technology | SE (7 seat) | Allure |
| On the road price/total as tested | £30,820/£30,820 | £30,260/£30,260 | £30,450/£32,905 |
| Residual value (after 3yrs/36,000) | £16,279/52.8% | £15,808/52.2% | £13,751/45.2% |
| Depreciation | £14,541 | £14,452 | £16,699 |
| Annual tax liability std/higher rate | £2,017/£4,033 | £2,196/£4,392 | £1,811/£3,622 |
| Annual fuel cost (12k/20k miles) | £1,598/£2,663 | £1,460/£2,434 | £1,674/£2,790 |
| Ins. group/quote/road tax cost | 24/£508/£140 | 17/£425/£140 | 17/£430/£140 |
| Servicing costs | £324 (2yrs) | £342 (2yrs) | £14pm (3yrs) |
| Length/wheelbase | 4,735/2,790mm | 4,697/2,791mm | 4,641/2,840mm |
| Height/width | 1,674/1,839mm | 1,676/1,882mm | 1,646/1,844mm |
| Engine | 4cyl in-line/1,968cc | 4cyl in-line/1,968cc | 4cyl in-line/1,499cc |
| Peak power/revs  | 148/3,500 bhp/rpm | 148/3,500 bhp/rpm | 129/3,750 bhp/rpm |
| Peak torque/revs  | 340/1,750 Nm/rpm | 340/1,750 Nm/rpm | 300/1,750 Nm/rpm |
| Transmission  | 6-spd manual/fwd | 6-spd manual/4wd | 6-spd manual/fwd |
| Fuel tank capacity/spare wheel | 58 litres/repair kit | 60 litres/repair kit | 56 litres/repair kit |
| Boot capacity (7/5/2-seat modes) | 230/700/1,775 litres | 270/560-765/2,005 l | 167/702/1,940 litres |
| Kerbweight/payload/towing weight | 1,660/750/2,200kg | 1,693/738kg/N/A | 1,430/760/1,300kg |
| Turning circle | 11.9 metres | 11.6 metres | 11.2 metres |
| Basic warranty (miles)/recovery | 3yrs (60,000)/2yrs | 3yrs (60,000)/3yrs | 3yrs (60,000)/1yr |
| Driver Power manufacturer/dealer pos. | 14th/23rd* | 5th/8th* | 12th/17th* |
| NCAP: Adult/child/ped./assist/stars | 97/84/79/79/5 (2019) | 92/77/71/54/5 (2017) | 86/85/67/58/5 (2016) |
| 0-60/30-70mph | 10.3/9.8 secs | 10.4/10.1 secs | 11.5/11.8 secs |
| 30-50mph in 3rd/4th | 3.8/6.5 secs | 4.0/6.2 secs | 4.4/6.4 secs |
| 50-70mph in 5th/6th | 9.2/12.9 secs | 8.6/10.7 secs | 10.2/13.3 secs |
| Top speed/rpm at 70mph  | 126mph/1,900rpm | 121mph/2,000rpm | 119mph/2,000rpm |
| Braking 70-0/60-0/30-0mph  | 56.4/35.9/12.8m | 52.4/36.0/10.0m | 58.0/36.3/11.1m |
| Noise outside/idle/30/70mph | 71/45/60/71dB | 71/47/61/71dB | 70/44/63/72dB |
| Auto Express econ. (mpg/mpl)/range | 44.7/9.8/570 miles | 48.9/10.8/645 miles | 42.7/9.4/525 miles |
| WLTP combined mpg | 44.1-47.9mpg | 40.4-42.2mpg | 48.2-55.1mpg |
| WLTP combined mpl | 9.7-10.5mpl | 8.9-9.3mpl | 10.6-12.1mpl |
| Actual/claimed CO2/tax bracket | 169/129g/km/33% | 155/146g/km/37% | 177/111g/km/30% |
| Airbags/Isofix/park sensors/camera | Seven/yes/yes/no | Six/yes/yes/£510 | Six/yes/yes/yes |
| Auto box/lane keep/blind spot/AEB  | £3,190/yes/no/yes | £1,300/no/no/yes | £1,620/yes/yes/yes |
| Clim ctrl/cruise/leather/heated seats | Yes/yes/no/no | Yes/yes/£820/£255 | Y/y/£1,690^/£560 |
| Metallic/LEDs/keyless/power tailgate | Yes/yes/no/no | £595/no/yes/£620 | £575/£850/£350/£750 |
| Nav/digi dash/DAB/connected apps | Yes/yes/yes/no | £765/no/yes/yes | Yes/yes/yes/yes |
| Wireless charge/CarPlay/Android Auto | No/yes/yes | No/yes/yes | £120/yes/yes |