SUVs to form a key part of Skoda's future strategy
Skoda CEO Bernhard Maier tells us that SUVs will play an important role in the brand's future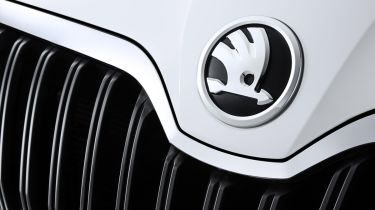 New Skoda CEO Bernhard Maier has spelled out how SUVs will form a key part of the company's strategy over the next decade.
Speaking to Auto Express at the Geneva Motor Show, Maier, who took over as boss in November, identified SUVs as having an integral role in his vision for the brand as it spreads its reach across the world – confirming Auto Express's story of last year.
• Best SUVs and 4x4s to buy right now
He explained: "To sustain our business with a good profitability, we have defined two strategic guidelines: We are focusing our product strategy on new segments we are not in yet and with that set of products we are checking what markets we could attack.
"We are now clearly focusing on the SUV strategy as the SUV segments are the fastest growing in the entire automotive business.
"Also, we are currently in 102 markets and we are looking at what can be interesting for us. The next market we will enter is South Korea by the end of the year. To be better balanced in the world economy we want to be in 125 markets by the end of [the VW Group's] Strategy 2025."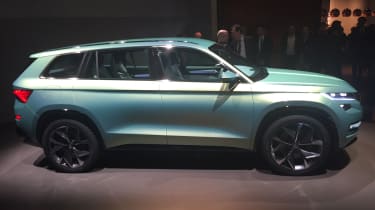 The Vision S model was unveiled to widespread acclaim at Geneva, and previews a seven-seater production vehicle called the Kodiaq which will rival the Hyundai Santa Fe.
But three more SUVs are planned over the next few years – a coupe-SUV based on the Kodiaq, a replacement for the Yeti and a model to sit under the Yeti which will be pitched more as a crossover than a chunky junior SUV.
Initially at least, though, two of those models will be sold in China only.
Explained Maier: "We decided in December last year to bring a derivative of the A-Plus SUV [Skoda's internal codename for the Kodiaq] to China. And in addition to that we decided to bring something really special for the Chinese market as we aim to double our business in the next couple of years.
"It will be a very convincing crossover vehicle. It will be built in China for the Chinese market." European sales of both are still to be confirmed.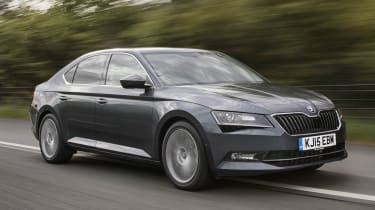 Other priorities for Maier are to continue to focus on producing more stylish cars like the new Superb.
He continued: "We don't want to lose our roots and values. Skoda stands for functionality, for value for money, for Simply Clever details, for roominess and we want to keep this in the future.
"What we want to add is more emotional exterior and interior design.
"In this industry, design is purchase reason number one. We are confident that when we add this the brand can develop further in the future."
Maier also stressed that the fallout from the emissions scandal, with the VW Group facing major compensation bills, would not significantly affect Skoda.
"We always focus on our costs but we are not changing our future investments," he said. However, he did confirm that the Roomster has been axed from the company's range."
What do you think of Skoda's SUV future? Let us know in the comments section below...