Skoda dealers: how to sell an electric car
We go behind the scenes in a Skoda dealership as sales personnel gear up to market the all-electric Enyaq SUV
Buying a new car can and should be an enjoyable, exciting experience. But it also marks the beginning of a serious financial commitment, while the sheer range of models that are on sale today means a fair degree of homework is required. Customers may feel inclined to be even more cautious when they're considering whether to go for a pure-electric model, because the vast majority of the UK's drivers have only previously experienced owning and driving petrol or diesel vehicles.
These stakes are not lost on Skoda, which is gearing up to introduce the Enyaq iV, its first bespoke electric car. The brand has a reputation for level-headed, pragmatic practicality – in both its vehicles and its showrooms. And so the 128-dealer-strong UK network needs to be well placed to help potential Enyaq buyers, whether they're switching to electric for the first time or upgrading their existing EV.
Maintaining social-distancing rules throughout, we paid a visit to a branch of Citygate Skoda in West London to learn more about the changes that are afoot, ahead of the Enyaq iV going on sale about the time that this issue goes to press.
Only a relatively short spell selling the Citigo-e iV means that an electric car is a largely new challenge for Skoda's sales staff. As such, lengthy training is required before the team can start talking to prospective customers about the Enyaq.
"There's loads of e-learning," Citygate's head of sales, Richard Prosser, explains to us. "All sorts of webinars, online tests, training modules... Then the staff all go on a ride-and-drive event to spend half a day driving some of the competition, and then having a really good go in the Enyaq, getting to know its ins and outs."
The number of staff specifically trained to sell the Enyaq varies depending on the size of the dealership; at Skoda Citygate West London, four members of the team have gone through the learning process.
"The training for electric cars has been going on for ages," Prosser says. "Obviously, we had the Citigo-e iV before, along with plug-in hybrids that help people to be more familiar with the systems and terminologies. The staff already know what kilowatt-hours are, and they know how the plugs work. So the general knowledge we had already before starting this process was great."
When we visited Skoda Citygate West London, the dealership was in a temporary location in anticipation of moving to a new, state-of-the-art site – the perfect setting from which to sell a new, state-of-the-art EV. This showroom will have a three-phase electricity supply along with multiple charge points for customers to use – again, an element that has required fresh investment.
Skoda has seen a higher level of pre-sale interest in the Enyaq than with any other previous model, and around 25 per cent of all enquiries currently being made to UK dealers are about the car – something to which Prosser can attest: "There have been 15 to 20 enquiries every week for something we don't yet have a demonstrator model of," he says. "That's probably unprecedented for us."
Partnership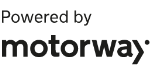 Need to sell your car?
Find your best offer from over 5,000+ dealers. It's that easy.
What's more, Skoda's figures indicate that 90 per cent of these enquiries are coming from drivers who are completely new to the brand. "This is the first EV that many people can actually see themselves in," Prosser tells us. "It fits their lifestyle, it offers the space they need and it's not overly futuristic; we think it looks sporty and elegant, but not silly.
"I believe Skoda drivers are generally a bit more reserved, so I think once they've driven it then we'll pick up a load of our existing customers who want to move to electric."
Aside from the Enyaq's practicality and a cleverly judged mix of new and familiar design, Prosser reckons value for money will play a strong part in attracting people, particularly in comparison with offerings from brands such as Tesla.
"This is a sensible price for a sensibly sized car," he explains. "Early adopters are generally going quite high spec. They're the type of people who say: 'I'm happy to order it without seeing it, and I want everything.' But generally now, we're starting to see people be a bit more measured in what they're doing."
Range anxiety hasn't been much of an issue, either; the Enyaq iV 80 can officially cover 333 miles, but a large percentage of buyers are enquiring after the smaller-battery 60 model. "People's main questions are: 'How long does it take to charge on a normal three-pin plug?', 'Can I charge it in my garage?' and 'Do I need to get a wallbox?'" Prosser continues. "The biggest problem for our London buyers is whether they have off-street parking – but the public-charging infrastructure is coming along quite quickly."
In all, the reaction to the Enyaq launch has been more positive than Skoda could have possibly hoped for – and that's before anyone has even had a chance to take a test drive. What's struck Prosser most of all is how many customers have said that the Enyaq is the only car that fits their specific needs – something he has also heard people say about its big-selling Kodiaq stablemate.
"I've got customers speccing some really expensive cars with those two models," he tells us. "If I could sell a couple of hundred of each, I could retire."
What do the customers say?
Nicholas Owens and Silva Hrabar-Owens came in to look at the Enyaq during our visit. They currently own a diesel SUV, but with October's expansion of the capital's Ultra-Low Emission Zone (ULEZ), the two Londoners have decided that it's time to buy their first electric car.
Asked what first drew them to the Enyaq, Nicholas says: "It looks good, and there are a lot of stars in most of the reviews."
"I like the new colour!" Silva adds, pointing to the showroom example's Arctic Silver paintwork.
The couple have three children, so practicality is clearly going to be an important factor when they're choosing their next car – and this is something of a strong suit for Skoda. "We need quite a lot of room in the back because they're growing kids. Two of them need booster seats, so they've got to fit – but I think the Enyaq has got enough space," Silva explains.
Nicholas says he feels the Enyaq "offers a similar amount" of space and equipment to more expensive rivals, but with a price advantage that has been a "deciding factor" in gaining their interest.
Nearly all of the family's driving is done in and around London, so the 256-mile WLTP range of the smaller-battery 60 model would suit them perfectly. Nicholas and Silva don't feel any range anxiety, nor are they worried about the driving experience.
Nicholas tells us he imagined that an EV will be "much easier" to drive than a petrol or diesel car, while Silva adds: "We've all been through a lot of change this year – but I quite like change."
Environmental concerns have also hastened the couple's move towards an EV, as Nicholas explains: "I can feel the whole world staring at me when I fire up my diesel. I like the idea of making that step, feeling better about getting in the car and not filling the air with fumes."
Silva says there's pressure from their children, too. "In school, the kids are taught about protecting the environment," she says, adding that their teachers had told them the day after the mayoral election about the ULEZ expansion.
"I picked the children up from school, and they said: 'Mummy, we have to get an electric car!' They were really happy about it, so we kind of have to now."