Skoda Enyaq road trip: four nations on one charge
Auto Express deputy editor John McIlroy set himself the challenge of driving the Skoda Enyaq iV through England, Scotland, Wales and Northern Ireland on a single charge
"It's a what? A Skoda? Get outta here." The port police at Birkenhead see hundreds of cars drive past every day. But as we steer one of the first Skoda Enyaq iVs in the country aboard the Stena Line Edda for an overnight crossing to Belfast, the men in the hi-vis coats have decided that our vehicle merits a second look.
We're not about to object. Firstly, you just don't want to annoy the law. Secondly, who are we to stamp on their curiosity? And thirdly, merely driving on to the Birkenhead-to-Belfast boat means that we have, in effect, achieved our goal anyway. It's time to sleep, then celebrate – so a few minutes chatting about the alloy wheels and the charging infrastructure for electric vehicles with the authorities isn't going to hurt anyone.
Rewind 14 hours and the target in front of us had been this: to take one of the first right-hand-drive examples of Skoda's all-new electric SUV on a whirlwind tour of the United Kingdom – Scotland, England, Wales and Northern Ireland, in that order – without charging its battery. Oh, and to complete the journey in just 24 hours.
The schedule of countries is not coincidental, because the distances involved could be critical. Going from north to south allows us to avoid the final slog along the A74 to Cairnryan in Scotland. Looping back up to Birkenhead spares us the trek across Anglesey to Holyhead in Wales.
Instead we're going to start in Dumfries, then head towards the border before picking up the M6 for the long haul south towards Wales. A quick dip into Deeside will stamp that country into our virtual passport, before the overnight ferry across to the Northern Irish capital. Total distance? Around 205 miles of driving, allowing Stena Line to take the strain while we sleep.
All being well, we'll arrive in Belfast docks about 23 hours after leaving the Scottish borders, having put the Enyaq's range to the test, and in a small way, noted how the four countries are all, at admittedly different rates of knots, slowly emerging from lockdowns.
That's the theory. In practice, we've brought staff snapper Pete Gibson along to document the journey. And long before we even reach our starting point, he's highlighted half a dozen spots he wants to visit. We know we want to take in a few sights; it wouldn't be much of a story photographically based on a mere trek down the M6, after all. But in doing this we know we're going to add the thick end of a hundred miles to the total distance covered. And that could make things a little tight on charge.
So we decide to allow ourselves a quick top-up or two during the trip, but make a mental note of the Enyaq's usable battery capacity of 77kWh, and do some hasty maths to work out what would be required for it to complete the direct route. We'll need to crack 2.6 miles for every kWh of juice, it transpires, but we round this figure up to three miles per kWh, to allow the sort of comfort zone you'd be keen to have if you were making the journey for real.
Our Enyaq iV is the ideal choice in the range for a long-distance run. It's badged 80, which means that it has a usable 77kWh, and it's rear-wheel drive only, so the battery only has to power a single 201bhp electric motor. The WLTP official range is 333 miles – so we have reason to be optimistic that even allowing for a bit of 'motorway drain', we have the tool for the job.
Partnership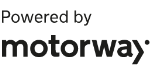 Need to sell your car?
Find your best offer from over 5,000+ dealers. It's that easy.
The car is in range-topping EcoSuite trim, which brings plenty of standard equipment: cognac-brown leather seats, front and rear parking sensors, dual-zone climate control, a rear-view camera, a fully digital instrument panel and a whopping 13-inch touchscreen infotainment system (the biggest ever offered in a Skoda).
There are a fair few options on our press test car, too: 21-inch alloys instead of the regular 19s, pearlescent Arctic Silver metallic paint, a panoramic sunroof and a number of packs, Climate, Comfort Seat, Family and Light & View. The total price of the car we took on our road trip is £46,175.
The weather forecast for the three days is pretty changeable, but as our train cruises north the afternoon before our journey, the cloud starts to break up somewhere around the Lake District. And sure enough, as we climb into our cars early on a Tuesday morning in May – the fully charged Enyaq for me, a support Karoq for Mr Gibson – the skies in the south of Scotland are looking kind.
Scotland
We'd wanted to leave at 7am, but it turns out that the Starbucks on the A75 doesn't open its doors until half an hour later (first-world problems, and all that). So we nip into Dumfries to grab a positional pic beside the River Nith, just along from the town's suspension bridge.
Straight away, the Enyaq starts making a case for itself, although for now at least, even a Skoda aficionado would have to admit that a lot of its qualities could be found in other electric cars. There's that initial burst of instant torque that allows it to scoot in amongst early-morning traffic at Dumfries's roundabouts; the utter silence when you're trundling along in a queue (and yes, there are already some forming, even at this fairly early hour).
Other more specific traits that jump out? How the steering feels demonstrably similar to the countless MQB-based cars I've driven over the years – a reflection, perhaps, of how much of the front end of the Enyaq's MEB architecture has evolved from the well proven structure that supports so many combustion-engined vehicles. Oh, and the low-speed ride is just a smidgen on the firm side. Dumfries is far from pothole-free and those chunky 21-inch alloys have a tendency to thunk into any gap going. I can't deny they give this SUV an impressive stance –helped by the mix of a cab-forward layout and the long, slightly tapering roofline – but the fact that passers-by in a Dumfries side street stop to check out what size is written on the sidewalls of the Skoda's Bridgestone tyres probably tells you a lot.
Once our considerable caffeine and lemon muffin needs are finally catered for (at least temporarily), we don't take long to start shoe-horning deviations from the route into our schedule. Gibson has spotted a lighthouse on the map, in Southerness, and reckons that beyond it, there should be nothing but open ocean stretching towards, well, our final destination.
The small coastal resort is surprisingly busy, thanks to a well attended campsite and a beautiful links golf course whose faded signage proudly proclaims it to be '99 per cent midge free!'. It doesn't take long for those people out for a seaside stroll to start asking questions. The Enyaq's overall profile, paint job and alloys are the initial draws, but when the driver's door is opened, it's the cabin that attracts the real praise.
I'm inclined to agree; even in the few miles from Dumfries, the mix of leather seats and the matching, stitched material on the dashboard feels worthy of the car's price. Skoda has made big strides in cabin quality over the past couple of years (think Octavia, our 2020 Car of the Year); the Enyaq iV, in this spec at least, is on another level again – a clear notch above even Superb or Kodiaq.
Look over your shoulder from behind the wheel and the Enyaq looks vast; it is a long way to the rear seats. It's an SUV so you sit higher up, too, of course. But in terms of overall dimensions, the 4.65-metre-long EV is shorter than not only the Superb Estate, but also the Octavia. That's a trick of the bespoke MEB platform's packaging, although the shorter front overhang is disguised slightly by the long roofline. I'm glad of it, nevertheless, as Gibson guides me into a tight space in front of the lighthouse, the second oldest in Scotland, which was built in 1749.
There are clouds in the sky at Southerness, but the view out to the Irish Sea is crystal clear. I get briefly excited at a glimpse of land in the distance, but when I hypothesise that it could be the Northern Ireland shoreline, one of the local residents quickly sets me right.
"That's the Isle of Man, pal," he asserts, before going on to point out how conditions here are not always so favourable. "I've sat in my front room before and seen the waves and spray coming over the top of the lighthouse," he says. "A few years ago we lost about 30 feet of the front garden." Now I realise why the lawn at the water's edge looks significantly smaller than it did on Google Street View.
With Southerness firmly committed to his Nikon camera's memory card, Pete suggests we head across country to pick up the English border via one of its most famous crossing points: Gretna. This small Scottish town's near neighbour, Gretna Green, was made famous as a wedding venue after the 1754 Marriage Act, which prohibited couples under the age of 21 in England and Wales from getting hitched without their parents' consent.
More than 260 years later, the place is clearly still laid out as a destination. There's an impressive hotel (complete, I note, with a couple of reasonably fast chargers in the car park), and across the road lies The Famous Blacksmith's Shop. Built in 1713, and situated at the junction of five coaching roads, it became a wedding venue as soon as English lovers were forced to look north.
It's still barely 9am by the time we roll into town, but the place is bathed in spring sunshine and, frankly, looking immaculate. Which is just as well, as it turns out, because it has a busy day ahead. When we ask the groundskeeper nicely if he'd mind us parking the Enyaq in the space normally reserved for wedding limos, he points out that we'd be better to do it sooner rather than later.
"Oh yes," says a nearby official. "We're backed up on weddings; some people are trying for the third time, and they're doing it old-school, with just themselves and no guests. So there are a few ceremonies today. Get busy!" Like thousands before us, then, we take the pics that position us just north of the border, then cross over into England, although thankfully, without any 'Just married' cans rattling along behind.
England
It's time to get a bit of a move on, for couple a of hours have passed and we've only covered 30-odd miles. So with the 'Welcome to England' sign still visible in our rear-view mirror, we turn right at the first blue road sign of our journey and take to the M6 motorway.
At this point I take a slightly deeper breath, because this sort of terrain is where EVs have been known to fall short. In general they're a little better suited to stop-start urban traffic, where some of the energy used to get you moving can often be reclaimed as you come to a stop. The sort of constant drain required for a fast cruise isn't quite so palatable – so if the Enyaq is going to have any issues with our planned route, this is its first opportunity to say so.
We elect to stick the car's cruise control at 65mph and see how the predicted range behaves. And the good news is that as we reach Penrith, it has generally gone down by only a smidgen over a mile used per mile travelled. The ride quality has improved at higher speeds, with only a bit of roar from the rubber as a reminder of the big alloy wheels below. With the panoramic roof's blind pushed back, and the cabin bathed in morning sunlight, the big Skoda starts to show its strengths as a comfortable cruiser. Heck, the cabin is so nicely trimmed I'd go as far as to call it luxurious.
We pause in Penrith for refreshment and to give the car a little quality time with an Instavolt 50kW charger, too. But it's soon time to head for stretches of M6 that we remember from country-long slogs of old. By the time we reach the pseudo-artisan Tebay services, the skies have darkened and as we start the climb over Shap, the surrounding Cumbrian scenery is enveloped in a soft blanket of grey cloud. There's a typical squally spring shower, and the Enyaq's wipers are turned on for the first time.
The range takes a hit here, too, but then I'd expected it to. The climb over Shap fell is 320 metres above sea level – the second highest stretch of motorway in the entire UK – and for the first time, I have to focus on the Enyaq's energy usage. We've plenty of range left overall, of course, but the long uphill drags have the trip computer showing the all-important average consumption at just under three miles per kWh.
I realise, all of a sudden, that I've started this journey without an intimate knowledge of the Enyaq's systems – how best to adjust the settings to maximise range on different types of roads. But as the M6 tips over into a descent, I flick the paddles behind the steering wheel to play with the Skoda's brake energy recuperation levels. There are three to choose from (or none at all, if you just want to coast every time you lift off the throttle). It doesn't take long to realise that selecting just a little regen seems to work on big sweeping downhill stretches, the car's mass maintaining momentum while bringing that efficiency level back to 3.3 miles/kWh. We're back in the black again. And before long, it's time to turn off the motorway anyway, for another photographic detour.
There's really no reason to aim for the Ribblehead Viaduct beyond the fact that it's extraordinarily pretty (and a phenomenal piece of Victorian engineering). But to get there involves a 20-mile stretch of North Yorkshire moor roads – the kind where it would be extremely hard to resist thrashing the right hot hatchback.
Our goal is different today, of course – and I'm not about to pretend the Enyaq has GTI agility. But there's a different kind of involvement to be enjoyed here; the floor-mounted battery pack helps to lower the car's centre of gravity more than you might expect for an SUV, and flicking those paddles to use regen instead of the left-hand pedal, while maximising momentum over the many flowing corners, crests and dips, is an entertaining experience. The end result is that over 20 miles of road, the predicted range of the Skoda goes down by just 12 miles.
We're not the first to have travelled this way today, mind. The walkers' cars are parked nose to tail for a good mile or two either side of Ribblehead, and the compact and bijou seating area at the front of the Station Inn looks positively bustling. Mr Gibson points to a road on the map that will take us down to the best photo spot beside the viaduct, but there are signs declaring that there's no public vehicle access there. I'm loathe to annoy the locals, or even the other visitors, but then I see what appears to be a delivery van tearing down the gravel track, raising a dust cloud that wouldn't look out of place on a rally stage. So I elect to put on the hazards and trundle in silence the half-mile or so down to the point where Pete can take his shot.
I expect scowls from the onlookers, maybe even a pointed tap on the side window. But the hikers are bemused more than anything else, perhaps by the lack of diesel chug to accompany an SUV of this size. It's as if it ought to be offensive to them, but silent, clean EV running means it isn't.
In any case we're in and out in less than five minutes, with the 440-yard-long, 104ft-high structure captured. The Enyaq's Arctic Silver paint is a godsend for photographers (and any journos who'd attempt to help them), because even with a wet stretch of M6 behind it, the car looks remarkably clean. A 15-second wipe with a microfibre cloth is all that's required for it to be up to photoshoot standards.
We pick up the second side of the southbound triangle to meet up with the M6 again just north of Lancaster. But now we need to get a lick on; it's well past lunchtime and we need to tick Wales off the list in some small way, grab some food and ideally some charge, and still be in Birkenhead by late evening. In an ideal scenario, we'd like to cross the River Mersey into Liverpool, too.
Wales
Wales has rumbled us, and doesn't feel ready to forgive our rather cynical plan to squirt in and out of Deeside. There's no getting around the fact that the task in hand doesn't allow for a sortie to picturesque Snowdonia, so we've always known that our visit to Wales would be based on a hard-worked industrial heartland.
As we pass Chester and aim for the border, the weather delivers some payback: rain arrives again to ramp up the gritty appearance. The roads are busy, too; admittedly, it's late afternoon, but as we struggle to get a shot of the Enyaq passing a 'Welcome to Wales' road sign, it feels like we've stumbled into a perfect storm between the school run and the start of a soggy rush hour.
Fortunately, the Flintshire Bridge – a stunning stretch across the Dee Estuary –  is less hectic. Opened in 1997, this chunk of the A548 is as well known for its light traffic as it is its impressive 387-feet-tall, asymmetric cable-stayed structure; mainly because there's not much at the other side of it, beyond an enormous Tata Steel plant. Sure enough, the cars thin out as we cross, and after a quick photo opportunity along the near-deserted Dee shoreline, we have what we need – and, as it turns out, with bluer skies than we'd dared to hope for. With a silent apology to Wales, we point our cars at the M53 to Birkenhead.
It's as we cruise past Ellesmere Port that I realise the job is pretty much done. From here, we have enough range to not only make it to the ferry, but also to head through the tunnel and into Liverpool, rising up to Everton Park to admire the city skyline in the sunset, and then crossing Stanley Park to take in the scale of Liverpool FC's main stand.
Electing to avoid putting ourselves at the mercy of Northern Ireland's public charging network in the morning, we find an Instavolt 50kW charger next door to a KFC in Birkenhead and refuel; the car's intake was healthier than our own, one suspects. So by the time the harbour policemen are picking our brains about when Enyaqs will be available at dealers for test drives (the answer is just about now, by all accounts), our own example is back to having more than 250 miles of range, and there are just yards to go before our goal is, in effect, completed. We roll onto the ferry, and into our beds; only the Irish Sea can stop us now.
Northern Ireland
It's 6am on Wednesday morning and Stena Line wants its cabin back. But as I glance out of the window expecting to see mist and rain, I'm greeted by a crystal-clear view of the shore of Belfast Lough. The crossing has been blissfully smooth and Northern Ireland, it seems, has received the memo about not changing the form.
Not that the clock isn't still ticking. The forecast is for rain at any point beyond mid-morning (and as any Northern Irishman will tell you, it's never more than half an hour away, regardless of the skies), so while we allow ourselves some smiles as we trundle into Belfast docks, less than 24 hours after leaving Dumfries, we're still on a mission.
After a quick scoot into Belfast's centre, to get some pics of the Enyaq outside the imposing City Hall, we head straight back to the docks. It's here where we aim to capture the Skoda in its fourth country in less than 24 hours. For while it might seem strange for a ship that sank to be one of the country's biggest tourist attractions, the Titanic Experience has become one of Northern Ireland's must-visit locations.
It first opened its doors in 2012 as part of a major plan to renew the rundown dockland area and since then, the thick end of six million people have entered the stunningly designed building to soak up the history of the world's most (in)famous cruise liner. Even the structure itself is a tribute to the vessel that first entered the water yards away, at the Harland & Wolff shipyard; the huge facade stands at 126 feet tall – the same height as the Titanic's hull.
Today, though, it's deserted; Northern Ireland's Covid rules are still a week or two behind the rest of the UK's – indeed, we're only allowed to stay 24 hours before self-isolation rules would kick in – so public attractions like this aren't quite ready to open just yet. A friendly security guard spots us as we approach, and before long we've been given the main concourse to ourselves.
Perhaps it's relief at a journey completed, but with brilliant skies, a stunning backdrop and coffee still warm in the cups from a city-centre barista, we allow ourselves to relax. As Pete captures the Enyaq's striking lines, I wander over the old slipways to gaze at the vast Titanic studios, home of the hit series Game of Thrones and, judging by the rapidly filling car park, a facility still very busy with new productions.
It turns out that another road on the Titanic site affords us a view of Samson, the taller of the two famous yellow H&W cranes that have defined Belfast's skyline for half a century. So we stop as we depart, for another quick pic – a nod, if you will, to a 160-year-old firm that now makes a lot of its money in offshore, renewable electricity generation.
We still have miles in the Enyaq's tank and it seems remiss of us to not take advantage of some of the UK's best driving roads. So we aim for the coastal route north of Belfast – and while the clouds are gathering, the early-morning light looks stunning as the A2 clings to the shore, Ayrshire visible at the other side of a brilliant-blue sea. Indeed, we've barely reached the picture-postcard, National Trust-run port of Cushendun when Pete informs me that, with 700 images taken in the space of two hours, he and his camera are probably a spent force.
I'm keen to push on to Torr Head, an astonishing ribbon of tarmac which leads to a headland that's Northern Ireland's closest point to Scotland. But the weather is clearly in agreement with Gibson; the clouds close in to the point where it's impossible to tell the difference between rain and mist. We make it to Torr Head but although the Mull of Kintyre is barely 13 miles away, any view of it has long since been absorbed by soaking fog and driving rain.
It's time to take the hint, and sign off, so we make for the charming coastal town of Ballycastle, where rain or no rain, we allow ourselves a celebratory ice cream from one of Northern Ireland's most famous shops, Morelli's.
The verdict
These 24 hours have told us much about how beautiful and vibrant the United Kingdom can be – how it is itching to emerge from Covid-induced slumber, how stunning stretches of scenery are ready and waiting to be rediscovered, perhaps more so than ever as UK travel becomes possible but foreign trips remain a challenge.
We've learned yet more about the Enyaq. It has aced the distance, of course; even including motorways and lots of nudging around photographic locations, the average energy consumption of 3.5 miles per kWh would have given us a total range of around 270 miles. If the bulk of your journeys are urban or even just A and B-roads, with corners and braking required, I could easily see this figure rising to 300 miles, respectably close to the WLTP official number.
But the strengths beyond the raw numbers are what stand out. It's how the Czech engineers have nailed the mechanical refinement, dialling down not only any electric motor whine from the rear of the car, but also managing the other thunks or squeaks that might become more exposed as a result.
I'm not sure I'd opt for the 21-inch wheels, but for those who value aesthetics over ride quality, the penalty isn't that great, especially at higher speeds. That gives me confidence that on the standard 19-inchers, the Enyaq would be a very comfortable all-round creation. The cabin would play a huge part in that, for it is a tour de force – vast, yes, but also homely, thanks to clever use of soft, luxurious materials in all of the key areas. The boot has hardly merited a mention here, but it is more than big enough, and helped further by a flat loading lip that makes it easy to slide items in.
More than anything, though, these 24 hours have given me respect for how the Enyaq mixes cutting-edge digitalisation, not only in its powertrain but also in its cabin, with old-school pragmatism. As the miles roll by, you'll notice how that whopping central digital display is positioned at just the right height to be accessible without being distracting; how its interface has single-press functionality for all of the key features, mixed with physical buttons further down on the fascia; how the pint-sized digital instrument panel is terrific at giving you the essential information, and nothing else. These may sound like obvious qualities, but they are elements where many manufacturers new to the EV market have gone badly wrong, having been led astray by a digital toybox.
It is reassuring to see that the Czechs have escaped this trap. Their success in this has delivered the Enyaq as more than a compelling EV; more than the most convincing MEB offering to date. It is undoubtedly a radical departure for its manufacturer, an entirely new kind of offering. And yet, in all of the really important areas, it is unmistakably a Skoda. And much the better for it.