Skoda Scala 1.5 TSI: long-term test review
Final report: we loved our Skoda Scala bargain hatch, but it wasn't all plain sailing
Find your Skoda Scala
Offers from our trusted partners on this car and its predecessors...
Or are you looking to sell your car?
Advertisement
Verdict
Our Scala has suffered slightly from its buggy infotainment system over our six months with the car, but we will still miss it when it's gone. It's ultra-practical for the price, but also good to drive and efficient.
Mileage: 11,566
Economy: 41.0mpg
It's almost time to see off our Skoda Scala, as it nears the end of its time on our fleet. But before it sets sail to shores anew, I had one last ferrying job for our bargain family hatchback.
My dad recently bought a boat from the Netherlands, which he is now renovating in West Sussex. Although he drives a Skoda Superb, which is even more spacious than our Scala, he needed some help transporting parts and tools for the big job. Our Scala seemed like the perfect companion for the trip, because I knew – after months behind the wheel – that it would be up to the task.
After all, it's been carrying my camera gear for the last six months with no issues at all, and I've never had any complaints about rear leg or headroom from passengers. So to carry a few marine-themed items between boats was no hardship for the humble Skoda.
Given that this is the final report on our car, it's time for some of my thoughts on what it's like to live with – starting with the good points. The amount of space inside is the most obvious one, but there's also the engine; the 1.5 TSI petrol is excellent. 
It has 148bhp, which makes it powerful enough for some B-road fun. And as much as the 1.0-litre model makes more sense financially, I really like this four-cylinder car's mix of performance and economy.
One thing on our car that has been a hit with everyone who's been on board is the panoramic sunroof. Sometimes options like this sound and look great in the brochure, but seem small when they're fitted to the car. However the roof on the Scala is truly panoramic; it's huge, adding a massive amount of light into the cabin.
Rear-seat passengers love the experience, and while it's not the biggest benefit to me as a driver – since it's mostly behind me – I'd certainly choose this option if I were buying a Scala. At £950, it is quite pricey, but it's really well implemented and adds a brilliant atmosphere that everyone comments on.
I also happen to like the way the Scala looks. To my eyes, it's more interesting than a Volkswagen Golf or Ford Focus. I like the big area of glass at the rear and the sharp creases on the bodywork, which help it stand out. Our car's Moon White paint looks good when it's clean, but it's been a nightmare to keep spotless over winter, so I'd pick a different shade. 
However, some niggles have come to light during our time with the Skoda, most notably the infotainment. At first, the Apple CarPlay worked fine, and the responsive screen made the system great to use, but problems began as time went on. 
Partnership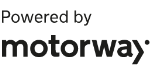 Need to sell your car?
Find your best offer from over 5,000+ dealers. It's that easy.
The system would not connect to my phone, and then the audio crashed, leaving me in silence until I restarted the car. Now CarPlay has stopped working completely; when I connect my phone it charges, but the system doesn't recognise that it's plugged in. It's a real frustration because the set-up is great when it's working.
Also, having a USB-C port on the dash is a neat idea in theory, but not everyone has a phone that supports this, and without an adapter (which is easily lost) it's useless.
Another problem is that it sometimes takes up to three attempts to lock the car using the key. The result is that I feel a bit nervous about whether the car is actually secure when I walk away from it.
Then there's the DSG gearbox, which has had its ups and downs. It's great when you're on the move and up to speed; it shifts really quickly and stays nice and smooth as well. I also love using it in manual mode; it's fun to flick up and down through the gears and enjoy the punchy engine.
Yet it's a different story at low speeds around town. It's sometimes too slow to react as you slow down for a roundabout or junction and then speed up again. All too often, it leaves you in the wrong gear at exactly the moment you need to speed up again. It's the same story with the stop-start system, which is slow to re-engage the engine, and this results in the same problem. But at least that can be easily switched off.
Overall, though, even these faults haven't sunk my spirits when it comes to the Scala. Each drive leaves me feeling buoyant. 
Second report: Skoda Scala
Our Scala is a hit. It's really spacious and good to drive, cheap enough to run, and has a great infotainment system. It's just a shame the DSG gearbox isn't a little more responsive.
Mileage: 8,896
Economy: 41.0mpg 
Plenty of things come to mind when I read the word 'Scala' on the back of the Auto Express Skoda. The Chemical Brothers, Coldplay, The Killers, Deftones, Gorillaz, and Iggy and the Stooges all pop into my head, because of the legendary cinema-turned-music-venue in London's King's Cross. 
With so much pedigree and history behind it, the Scala venue rarely disappoints, and I am finding that its namesake manages to hit pretty much all the right notes as well. It's close to delivering a truly memorable performance – although it might just be a bit too dull to stay in my regular playlist.
As with any decent band or artist, looks, presence and style are always key parts of the package when selling yourself to the masses, and I feel Skoda has done a great job here. Even with the brand's humble roots, the design DNA from the rest of the current range comes across nicely, thanks to the sharp creases and shapes on the body. The large rear window is one of my favourite details; I think that it helps to create a nice stance, especially when on the move. 
The interior design is a continuation of the outside, because it makes very good use of materials despite being built to a budget. The overall feel is minimal yet functional; it's simple, but clever, as Skoda might say.
That's the first part of the audition passed, then, but what about the drive? Like nearly every car on the MQB platform that I've tried, the Scala is well sorted in this respect.
It rides nicely and is engaging enough for me on a twisty road, but sadly, the Skoda hits a bit of a bum note with its DSG gearbox. It's not responsive enough and doesn't change down quickly when you need a burst of speed. Yet when it does, you often have more throttle applied than you need, adding a jerkiness to the Scala's driving experience.
This is exacerbated by the stop-start system, which is also slow to react. This makes pulling away from junctions and roundabouts a bit laboured – which is frustrating at times, especially on a long commute. You can use the manual mode to alleviate the problem a bit, but if I'm changing gear myself, I'd rather have a manual gearbox (which is cheaper, too).
One thing I have been loving so far is the infotainment. It has a nice simple interface; everything is easy to find and navigate through, Apple CarPlay loads up quickly and the screen itself is responsive and sharp. It occasionally lags on inputs, but Skoda is issuing a software update soon; we'll see if this improves with the new version. The speakers in the Scala are decent, but nothing more – they definitely don't remind me of the music venue's set-up, but they're not bad for a small, affordable car like this.
Passenger space is a strong point in the Skoda. I've found that there's enough room for four adults to travel comfortably on a long journey; at least, my friends didn't complain about anything. 
The panoramic sunroof really helps too, because it creates a more airy feel for anyone  on the rear bench. This is an unusual feature in a car like this, so it seems quite classy.There's enough space in the cabin for essential travel items, and the boot is one of the top selling points for me. At 467 litres, it beats the Volkswagen Golf's 380 litres and the Ford Focus' 375 litres. Those rivals are more expensive like for like, too.
This big luggage area has been great for carrying work gear – my cameras, lights and tripods – but also over the Christmas holiday it was ideal for transporting various bits between family and friends.
I've mainly been using the Scala to travel to and from photoshoots for Auto Express, so I often find myself alone in the car. However, it's always great to know that if I need to carry extra passengers, there won't be an issue with space.
Yet despite all of the Scala's positives, I'm not bonding with it quite as much as you might think. There's no doubt that this is a very competent car in every key area, but it's just a little bit too anonymous – maybe even dull – to truly win me over.
So does it give a memorable performance? Well, it's not quite there, especially in DSG form. A brighter paint colour would help, too.
First report: Skoda Scala
All-new Skoda Scala hatch will be fighting it out in a class chock-full of accomplished rivals
Mileage: 5,340
Economy: 40.0mpg 
This week we welcome an all-new model to our test fleet. Unlike many of the cars we are currently running long-term, the Skoda Scala is in its first generation, so it has a lot to prove.
Just as the name implies (Scala comes from the Latin for stairway or ladder) the Czech model not only needs to prove it can match the best cars in its class, but it also has to establish itself as a new name. You could say it has a mountain to climb.
Our Scala is the most powerful model you can buy: its 1.5-litre turbocharged petrol unit has 148bhp. It's matched to a seven-speed DSG dual-clutch automatic gearbox, which helps the car get from 0-62mph in 8.3 seconds. That's not bad and the Scala feels nippy, yet we're already managing 40mpg in normal driving. We're expecting that to rise as we add more motorway miles to the tachometer; the claimed combined figure of up to 45.6mpg is certainly looking possible after our first month with the car.
We're driving the Scala in SE trim, which is the entry-level car with this powertrain (there's a basic S model but there's only one engine: the 1.0-litre TSI). It's still really well equipped and the eight-inch Bolero infotainment system is one of the highlights. Its large screen looks impressive before you even turn it on, but the modern-looking graphics and useful features are the best bits.
It's responsive, too, which makes using Android Auto or Apple CarPlay (both are standard) really easy. We love using these smartphone-based systems – they're so well designed and let you access key functions on your phone, most importantly the navigation, because the Scala doesn't have a built-in system in SE spec. That's not an issue for most of us in the Auto Express office, though, because we all have smartphones to plug in.
Another modern touch in the cabin is the USB-C port ahead of the dash, with an adapter for older USB connectors. It's a small thing, but as more devices start to use this new smartphone and laptop standard, it helps to future-proof the car.
Other standard equipment on SE trim includes LED headlights, AEB, lane-keep assist, parking sensors, auto lights and wipers, air-conditioning and cruise control. There's even a space-saver spare wheel, which we know many of our readers prefer to a repair kit, as you'll find in many of the Scala's rivals. It adds a little extra peace of mind should you pick up a puncture.
The spare wheel sits beneath the boot floor, which brings us to another thing that has already really impressed about the Scala: its interior space. The 467-litre boot is bigger than pretty much any other rival, which is immediately obvious when you open the tailgate.
There's so much space that even a whole weekly shop needs to be secured at the sides to stop it rolling about. That's great news for my colleague Otis Clay, who will take over running the Skoda soon. He has mountains of bulky photography gear which takes up a lot of room. For now, we've been enjoying the passenger space rather than the boot. There's easily enough room for three Auto Express staffers to sit on the rear bench, and there's enough leg and headroom for the tallest of us to sit comfortably, as long as they're on the outside seats.
The Scala has the raw ingredients to make it as a brilliant family car, then, but to climb to the top it will need to impress over the next six months in some other areas. Will its petrol engine and auto gearbox continue to return good economy? And can its ride and handling stand the test of time over months of daily use? We'll bring you the answers to these questions and more as we spend more time behind the wheel of Skoda's new hatchback.
| | |
| --- | --- |
|   | Skoda Scala 1.5 TSI 150PS DSG SE |
| On fleet since: | Oct-19 |
| Price new: | £21,600 |
| Engine: | 1.5-litre petrol, 148bhp |
| CO2/tax: | 115g/km/£145 |
| Options: | Metallic paint (£595), 17-inch alloys (£430), 'black dot' interior trim (£270), Exterior design pack (£1,475), keyless entry (£415) |
| Insurance*: | Group: 13 Quote: £429 |
| Mileage/mpg: | 11,566/41.0mpg |
| Any problems? | Phone connection issues |
*Insurance quote from AA (0800 107 0680) for a 42-year-old in Banbury, Oxon, with three points.