Carrying dogs in cars: UK laws and expert advice for a happy dog
Most owners will need to carry their dogs in a car at some point. We explore the rules and what you should do to keep yourself and your dog safe and comfortable
Dog ownership is booming, with an estimated 13 million pooches living in the UK, according to latest data gathered in the National Dog Survey by the Dogs Trust. Roughly speaking, a third of UK households contain a canine, and while not all of them are regular car travellers, dogs are undoubtedly a factor in very many car-buying decisions.
Which is why we find ourselves at Dogs Trust Manchester along with three new cars of varying dog-friendliness, and three pooches eager to try them out. It's tempting to suggest that Pip, Ruby and Ivy are straining on their respective leashes, but they're all too well behaved for that. 
A testament to the skills of their handlers perhaps, because on the other end of said leashes are Dogs Trust Manchester Assistant Manager Rebecca Smith, Head Coach at Dog School Manchester, Emma Armitage and Dogs Trust Behaviour Officer Dom Burke.
There are plenty of dyed-in-the-wool dog owners on the Auto Express team prepared to pitch in with advice on travelling with their pets, but would we call ourselves experts on the subject of canine behaviour? Judging by the way my own house-pest pounces on anything the postie dares to poke through the letterbox, certainly not all of us...
That's why we've come to Dogs Trust to find out what the best advice is when it comes to dogs in cars, whether that be the qualities to look for in a car itself, how to travel with a dog safely and legally or how to make sure a dog is a willing and well behaved passenger.
So which are the best cars for dogs? Experienced or pragmatic dog owners will say 'the one you've got', and it's true that with correct use of the right equipment – be that a harness, dog guard or crate – you can travel responsibly with your dog in pretty much any car that has suitable space behind the driver. So the only honest answer is 'it depends'.
"If it's got a boot and a back seat, you could put a dog in it," says Rebecca. "My dog's small so she can pretty much fit in anything, but space is a big consideration if people have larger dogs or more than one." Surprisingly, though, for anyone thinking a large-booted SUV is the ultimate in canine luxury, too much space can also be a problem.
"When people sit in a car, they're comfortable if they can stretch their legs and move their arms about. Similarly, a dog should be fine as long as it has something to lie on and space to turn around and get comfortable," she says. According to Rebecca, a dog travelling cage needs only to be large enough for your dog to lie down, stand up and turn around  comfortably, and if you're using a seatbelt harness on the back seat, you need only to allow the dog enough room for similar manoeuvres. 
Giving a dog the run of a back seat on a too-long harness can be potentially over-stimulating for your pet, and dangerously distracting for the driver – especially if the dog can make its way into the front of the car. This is considered a major no-no from a safety point of view, and is potentially a breach of the Highway Code.
Partnership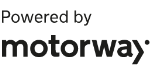 Need to sell your car?
Find your best offer from over 5,000+ dealers. It's that easy.
Allowing a dog to roam freely around a large boot can have the same over-stimulating and distracting effects, which is why many dog owners choose to use travelling crates. Dog crates – which should be tethered to lashing points if your car has them – also allow you to safely use your remaining boot space for luggage, which is a big bonus for anyone taking their pet on a family holiday. 
Not everyone likes the idea of caging their dog, admittedly, and some pets may not take kindly to the idea either. "To make sure they're comfortable getting into the crate, practise at home to get them used to it. Only then put the crate into the vehicle so they know that it's that safe space," Rebecca advises. "And when driving I would say two to three hours is the limit, depending on your dog. If you see that your dog's getting uncomfortable, and moving around more, it's time to stop and let them stretch their legs."
If a dog crate is not for you, or you can't fit one in the boot, a dog guard is the obvious alternative. "If your dog is not in a crate in the boot, it should be secured with a harness, and use a dog guard so they can't just pop over and say hi while you're driving on the motorway," Rebecca says.
These are general points, and while a cage arguably offers dogs and their owners the prospect of more relaxing journeys, if you want to use one it's stating the obvious to say you need a car that fits. 
We've brought along two long-term test cars, a Toyota Corolla and Skoda Karoq, as well as a MINI Countryman to Dogs Trust Manchester. Why a MINI? Well the manufacturer is a long-standing partner of the Dogs Trust charity. Its dealers are dog-friendly to the extent of sticking 'one-way' paw-prints on showroom floors, as well as drinking bowls, in case multiple punters' pooches may not get along. MINI also supports various Dogs Trust activities financially, which surely makes it a 'best brand for dogs' contender.
All of our Dogs Trust experts are pleasantly surprised by the amount of room available in the Countryman's boot, although the cage we'd chosen for photographic purposes had a front door which didn't quite have room to swing open, due to the raised boot sill – highlighting the need for care when choosing cars and accessories alike. 
The Corolla's sloping tailgate would immediately rule out any dog crate, and also means that only small dogs would be able to travel in the boot, while the Karoq's flush load sill looked ideal for either crate or boot access – sill heights aren't just an issue for loading the shopping, after all.
"If you've got a large dog, they'll be able to jump into the boot or have a ramp up if they're not quite so steady on the legs," says Rebecca. "If it's a smaller dog, you may need to lift them in so that they don't have to jump over a huge sill, or you may have an older dog that's not so agile. 
A high sill then might make a ramp too steep, and then the back seat might be more comfortable and easier for a dog to get to – they can jump into the footwell before climbing up," she suggests.
Once you've worked out these fundamental requirements, you can start to look at the other factors that make cars dog friendly, too. "My car's carpet is black, and all of my dogs are black too, so the hair doesn't show up," says Emma. "I have a big rubber mat on the floor, and if you like to go out in the woods and your dogs get absolutely filthy like mine, you definitely want to look for boot surfaces that are easy to clean." 
Other than that, she says, it's a case of looking for useful practical touches. Is there plenty of storage for doggy essentials like water bowls (and water!), snacks, toys and towels? Air-conditioning outlets in the rear of the car are a bonus too, and good ventilation in general is essential.
How to make car travel comfortable for dogs
"Car travel isn't something a dog would naturally experience," says Dogs Trust behaviourist Dom Burke. "There are lots of crazy sounds, vibrations, new smells, and there might be frustration when they can't access their family members. There might be past associations, too, so if they only ever go in the car to the park they get overwhelmed with excitement. Or they may only go in the car when they're off to the vets.
"The best way of introducing a dog to a car is taking things really slowly, and at your dog's pace. They're all different, but if you've got a dog that's worried about car travel, and maybe doesn't even like going near a car, start by introducing them to the outside of the car, rewarding them just for being near it, and making it a really positive experience. 
Don't just put them in the car when they're going to be petrified. Then slowly introduce them to the doors being open and bringing them nearer to the car. Once they're comfortable with that, it may help getting them into the car with a treat or a toy – whatever motivates your dog.
"Keep getting them out and in, making sure it's a really positive experience, then work towards closing the door with the dog in there and you just sitting in the front, not driving. Then try starting the car, and repeat that, before moving on to really short journeys and taking it from there."
And what if you have a dog that just won't settle in the car, or barks incessantly during journeys?
"You might need a qualified behaviourist, as it could be beyond the expertise of a dog owner to address. You can manage behaviour in the meantime with window covers, or some enrichment in the car like a licking mat with food on it that keeps them occupied. Licking also helps dogs feel relaxed, and it tends to calm them down."
What the law says about carrying dogs in cars
If you plan to carry your dog in the car, the law is pretty straightforward. Rule 57 of the Highway Code states that you must "make sure dogs or other animals are suitably restrained" in a vehicle. So, you can't have your furry friend wandering around the car's cabin or sticking his head out of the window.
This rule is in place to protect you, your dog and other road users. Imagine if your dog were to suddenly jump onto your lap after seeing something enticing out of the driver's side window? You run the risk of a crash, and possibly injuring yourself, your canine companion or another road user.
If that crash were severe enough to activate your car's airbags, there's a good chance these could injure or even kill your dog. And on top of that, you'll be liable for at least a hefty fine. For these reasons, a proper dog restraint is essential whenever you carry a dog in your car.
Case Study - Steve Fowler
Knowing what's likely to go into the boot of a new car is a huge part of assessing its suitability. And for me, being able to fit our Goldendoodle Sky into the back is key – she's not going to be left behind!
As a serial dog owner, I know what's important when you're buying a car if you have a pooch. That's one of the reasons we opted for a Skoda Yeti on the Fowler Family Fleet. The former Auto Express Car of the Year has many great attributes, but the big, square boot and low loading lip means Sky can easily jump in and settle down, or sit up and enjoy the view through the big windows.
Much as I love SUVs, they're not always the easiest for many dogs to jump into; estate cars are often the best bet for dog owners. The Toyota Corolla Touring Sports is one of our current favourite estates but another Skoda – the Octavia Estate – is a great new or used buy for dog lovers. And Skoda has cottoned on to the value of dog owners, too – it sponsors Crufts! 
Older Volvo or Mercedes estates are worth a look, too, but don't rule out all SUVs – especially Land Rovers.
The British firm builds cars for country pursuits, which often include dogs. So it's no surprise there's a long list of pet-friendly accessories they'll sell you – as you can see from the picture with me and Sky with our long-term Range Rover. As well as a quilted boot protector, we've got a ramp to save Sky the effort of jumping in (or more likely to save my back), there's a no-spill water bowl and a really clever pump shower to clean Sky off after a walk and before getting into the car.
Dog owners make up a large proportion of the population, and car makers who've spotted that potential can easily reap the benefits.
Driving with your dog...