Skoda Karoq 4x4 DSG: long-term test review
Final report: Our Czech SUV's all-round ability will be sorely missed
Find your Skoda Karoq
Offers from our trusted partners on this car and its predecessors...
Or are you looking to sell your car?
Advertisement
Verdict
We're sorry to see the Karoq go, because it's been a hugely accomplished do-it-all family SUV.
Mileage: 18,293
Economy: 48.6mpg
When I was told I was going to take delivery of a long-term Skoda Karoq, I already knew it was going to be good. Skoda has been knocking it out of the park in recent years with its whole model line-up, but I'll admit that I wasn't quite prepared for how well suited our Phoenix Orange 4x4 would be to life as a photographer's assistant. 
Whether it's cleaning test cars, shooting them or editing my pictures, the Karoq has been able to carry all my kit and be a comfortable home from home on location across the UK. The thing that has struck me recently is the quality of the materials inside the cabin. The steering wheel feels expensive in your hands, while the dashboard features the kind of soft and squishy materials normally found in cars from sister brand Volkswagen. The sat-nav touchscreen and all of the controls feel solid and well made, too. 
Unfortunately, with so many high-quality features on display, the fact our car has developed a squeak from around the instrument binnacle is all the more irritating. And while we appreciated the first-rate experience when we booked the Karoq in for its first service, the fact that the technicians couldn't pinpoint the problem was just a bit frustrating. 
Still, the service came up because of the high miles that I cover in this job, and thankfully the seats are well bolstered and the heating is effective on cold mornings, which has helped to take the strain out of those long trips. 
When the Karoq isn't carrying my camera kit, it's able to look after back-seat passengers very well. There's handy kit such as phone holders on the front headrests, retractable tray tables and plenty of power points for charging devices. Storage is also great in the boot, because it's easily large enough for my camera gear, and it also offers enough space for our pet pooch to be transported comfortably. 
The Karoq really is the only car that a family needs, with the tall seating position offering a great view of your surroundings for driver and passengers alike, while the 2.0-litre diesel has proved perfect for almost all journeys. With more motorway miles racked up in recent weeks, we've managed to improve our efficiency even further, with an average return of 48.6mpg recorded by the trip computer. That works out to a range of around 550 miles, which is perfect if, like me, you find filling up a drag. 
While on the subject of filling up, only a week after the car's service, the on-board trip computer flashed up requesting a top-up of the emissions-reducing AdBlue tank. That didn't seem very long since the last request, and with AdBlue costing £23 for five litres, this wasn't cheap. 
While I've used the Karoq lots, one thing I've never felt the need to delve into is the different drive modes – I'm not really convinced that changing the settings will make a huge difference in a diesel SUV. Since the car returns to Skoda before there's any chance of snowfall in my native Essex, I'm not going to be able to appreciate its four-wheel drive, either; the system did help me get out of a slippery field recently, but that's about as exciting as any off-roading got. 
Partnership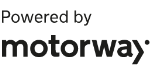 Need to sell your car?
Find your best offer from over 5,000+ dealers. It's that easy.
The biggest thing that the Karoq had to do during its time with us was to impress us enough to outshine the charm and character of its predecessor, the Yeti. I'm glad to report that while the Karoq lacks a little of the outright charm of that model, it has certainly won me over with its breadth of ability. It delivers the kind of evolution that people expect from modern cars, because it's great to drive, good to look at and offers a level of quality that would be seen from a much more expensive brand.
Skoda Karoq 4x4 DSG: third report
Check-up gives us a chance to try out Skoda's dealer service
Mileage: 14,060
Economy: 46.1mpg
My job as senior staff photographer on Auto Express involves lots of traveling all over the country to various locations, and as a result the long-term car that I drive is usually the one on our fleet with the highest mileage. And so it has proved with my current Skoda Karoq.
But piling on all those miles means regular attention is needed to keep the Karoq in perfect working order. Most recently, no sooner had I topped up the AdBlue tank than the car's trip display alerted me that the first service was due.
The panel flashes this information when you turn on the ignition, but handily it also warns what type of service is needed. In this case it was an oil change, which was due in either 2,900 miles or 401 days, whichever came first. I can easily cover 1,000 miles in a week, so a target of more than a year seemed pretty insane to me.
To ensure I wasn't off the road due to servicing, I booked the Karoq into Marshall of Harlow in Essex, as recommended by Skoda and only half an hour away from Gibson towers. As well as the service, I asked the staff at Marshall if they could locate and fix a rattle that seemed to be coming from the cowling round the dials. It's not a noise that's always obvious, but it has become a bit irritating on longer drives.
The Karoq's first service was only a minor one, so that meant a couple of hours waiting at the dealer. The Skoda was booked in by service advisor Emma Gamble and when we arrived, coffee and biscuits were provided – Marshall clearly knows exactly what its customers want. 
The car was originally delivered to my home, so I thought this would be a good opportunity to see what the dealership experience is like, as well as check out some of the options available for the Karoq.
Our car's Phoenix Orange metallic paint has always been a talking point, and Marshall just so happened to have an identical car in the showroom. However, it was kitted out with a few choice options, such as a bike rack, which would be an excellent addition to our Skoda.
Having recently used the Karoq for a feature about carrying dogs in cars, it was nice to see a selection of canine-related accessories, too, including Skoda-approved safety belts and dog guards.
After a brief look around the showroom, I then set up my laptop to do some picture editing using Marshall' free WiFi – as well as enjoying a second round of coffee and biscuits – but after just under two hours, the work was done. 
The service cost £195, and the dealership staff found no issues with the Karoq. The dashboard rattle didn't materialise during the technician's test drive, though, so I might have to book the car in for a longer period for a more thorough investigation.
As with previous Skodas I've run over the years, including a Yeti and an Octavia vRS estate, the service was quick and efficient, and the dealer even sent a health-check video to my phone, showing how the underside of the Karoq is bearing up. 
While Marshall is a small outfit, it is clear that the staff know their customers, and genuinely care about the service they deliver. They are a fine ambassador for Skoda as a brand, in my opinion.
Skoda Karoq 4x4 DSG: second report
We line up our brand-new Karoq SUV against its Yeti predecessor
Mileage: 9,446
Economy: 37.8mpg
It's time to discuss the price of progress. It's hard to escape the fact that while our Skoda Karoq is proving to be a fantastic, practical offering, it is struggling to match the charm of its predecessor. Let's talk Yeti.
The original VW Group baby SUV, the Yeti was a mix of small and larger underpinnings, so it had quirky styling but still delivered on the Skoda promise of space and usability. A colleague of mine actually owns a Yeti, so I thought I'd get it together with our Karoq to see how much of its DNA is still really detectable in the modern offering.
Putting the two cars side by side, I'm surprised to see some obvious similarities; both cars have the double headlight clusters at the front, although the Yeti's round lamp units have become more angular and slickly integrated on the Karoq. Indeed, for all its design polish, and even in our car's bold orange paint, the latest Skoda is perhaps a little anonymous – outgunned in the styling stakes, I'd argue, by the likes of Toyota's angular (but admittedly less practical) C-HR.
The profile also shows some design progression, because the Karoq has a very clean look, with an almost-continuous window line running from the front to the tailgate. The Yeti, by contrast, is a lot more random, with quirky curves on the front pillar and a rear section that almost looks as if it's been grafted on – complete, of course, with the squared-off tailgate that gives such good access to the boot.
The older model can't compete with the Karoq on build sophistication, though; you can tell that stamping and manufacturing processes have moved on a fair bit, with sharper creases and tighter tolerances.
It's hardly a fair comparison inside either, because the Karoq's cabin tech has been increasingly impressive as the miles have piled on. I've found myself relying heavily on Android Auto, which operates wirelessly on the larger eight-inch screen in our SE L example. It works seamlessly, allowing me to leave my phone in my pocket or in one of the many storage spaces, while still accessing online navigation and my music streaming via the big display.
The steering wheel also gives you control over a useful amount of the other functions, including two rotating switches that operate the radio and various screen modes, without the need to go into the central touchscreen.
The Karoq's interior is standing up well to daily work and family use, with high-quality plastics in all of the key areas, excellent seats, tasteful materials on everything you're likely to touch, plus bags of room and storage areas around the cabin.
I ran a Yeti on our fleet back in the day, too. It was a 1.2-litre version, so it felt nippy around town but a bit more strained on the motorways, particularly when fully loaded with people and/or camera gear. The Karoq has no such issues; its 2.0-litre 148bhp diesel engine is tractable in low-speed situations and more than up to a fast motorway cruise, with enough torque to cope with heavy loads.
So as the miles pile on, it's fair to say that I've come to appreciate the Karoq's strengths, while recognising that it has lost a little bit of character in the process. It may never be as memorable as the Yeti, but there's no denying that as an overall package, it's supremely well judged to appeal to a wider audience than that car ever did.
Skoda Karoq 4x4 DSG: first report
It's plain sailing as we welcome the new Skoda Karoq with a long Cornwall trip
Mileage: 4,537
Economy: 44.9mpg
We chop and change a lot between different manufacturers with our long-term test cars, but it's always reassuring to go back to a brand you've experienced (and enjoyed) before. That's certainly the case for me now, as I welcome the latest, updated Skoda Karoq to our fleet.
I've plenty of experience of the Czech company's vehicles, having had everything from a 1.2-litre Yeti to a Superb and even a Octavia vRS spending extended stays on my driveway over the years. And I'm pleased to say that the Karoq – which remains one of Skoda's most important models in the UK – feels very much like a typically sensible evolution of those models' values.
In particular, I'm keen to see if, over my higher mileages, the Karoq can deliver the practicality and charm of the Yeti – a car that I loved, and a model with many devotees. There's no doubt that the new arrival is a bit less quirky than the car it replaced – even if it does stand out in Phoenix Orange metallic paint – but time will tell if there are enough little touches to make me love it.
The spec we've gone for is a 2.0-litre diesel edition with 148bhp, four-wheel drive and a DSG automatic transmission. That may seem slightly out of kilter with current trends, but higher-mileage drivers like me can still find lots of appeal in a diesel SUV that does the shifting for itself.
Our example is in SE L trim, which brings plenty of standard kit, although we have dabbled a little in the options list. The aforementioned paint certainly makes our Karoq clearly visible in pretty much any car park, but at £1,045, it's probably a trick that most buyers would forgo in favour of more subtle (and cheaper) metallic shades.
Curiously, SE L Karoqs come with Skoda's eight-inch Amundsen infotainment system, which is slick enough, but a little bit on the small side for a modern family SUV. So we've ticked the £1,400 box for Skoda's flagship Columbus set-up; it packs a more punchy processor and brings a 9.2-inch display that fills out the space in the Karoq's dashboard a bit more effectively. Unlike the paint, this is a feature that I can already imagine plenty of customers going for.
There's no real need to delve any deeper in the options list, though, because SE L already provides 18-inch alloy wheels, front USB-C ports, front and rear parking sensors with a rear-view camera, cruise control and LED headlights.
Of course, a diesel SUV is made for long journeys and I had an early chance to put that to the test, as I loaded up the car to go and visit my twin brother in Cornwall. The Karoq started to deliver on practicality straight away; the boot is big enough for a few decent-sized suitcases and the dog bed, and the central rear seatback folds forward to create a useful armrest and drinks holder.
The Skoda is nicely finished inside, its seats strike a good balance between comfort and support, and there are plenty of mod cons up front – including a heated leather steering wheel and enough cup-holders even for someone with my caffeine addiction – to make the long journey down to Cornwall enjoyable. I was surprised, too, at just how agile the car felt once I got off the motorways and trunk routes and onto some smaller Cornish roads.
I'm already beginning to find the car's clever touches, too. There are a couple of solid hooks in the boot that will be useful for holding my camera bags, and my family already appreciate the fold-down tables that are integrated into the front seat backs.
The only negative point so far is a very early top-up of engine coolant. As I passed the 2,500-mile mark, the warning light briefly came on, and sure enough, the level in the reservoir tank was just below the minimum mark. But I haven't seen any leaks and after topping up with recommended coolant, the levels seem to be fine.
| | |
| --- | --- |
| Model: | Skoda Karoq 2.0 TDI 4x4 SE L DSG |
| On fleet since: | May 2023 |
| Price new: | £34,475 |
| Powertrain: | 2.0-litre 4cyl turbodiesel, 148bhp |
| CO2/tax: | 151g/km/£180 |
| Options: | Phoenix Orange metallic paint (£1,045), Columbus multimedia package (£1,400) |
| Insurance*: | Group: 20 Quote: £653 |
| Mileage: | 18,293 |
| Economy: | 48.6mpg |
| Any problems? | None |
*Insurance quote from AA (0800 107 0680) for a 42-year-old in Banbury, Oxon, with three points.