Vauxhall Combo van (2012-2018) review
The Combo offers a choice of engines, a decent drive and the highest payload in its class
The Combo is based on the Fiat Doblo Cargo, and was launched in 2012. Although the Fiat has been updated since then in Europe, Vauxhall has retained the original interior in the UK. The firm has announced that it will replace the Fiat-based Combo in 2018 with an all-new model based on the forthcoming Peugeot Partner, courtesy of Vauxhall/Opel's new ownership by PSA Group.
Until then, Vauxhall has access to the entire Doblo range, with short and long wheelbase low-roof models, high-roof short and long wheelbase models and short and long wheelbase low-roof crew vans. The company doesn't offer the Doblo-based pick-up that can be had from Fiat, though.
Standard equipment includes a full-height steel bulkhead for panel vans. Two gross weight options are available – "2000" and higher payload "2300" models – that offer payloads up to 1,000kg, the joint highest payload in its class. Engine options include a 1.4-litre 95bhp petrol engine, 1.3-litre 95bhp common-rail diesel engine (used extensively by Vauxhall and Fiat in their car and van ranges) and a 1.6-litre 105bhp common-rail diesel engine. A more powerful 2.0-litre 135bhp diesel was available, but this was dropped with the arrival of Euro 6 emissions regs.
The 1.3-litre diesel engine and 1.4-litre petrol engine are both fitted with a five-speed manual gearbox, while the 1.6-litre engine comes with a six-speed unit. The five-speed automated manual Tecshift gearbox has also been dropped in the latest line-up. There is however an ecoFLEX low-emission version that uses the 1.3-litre diesel engine with Start/Stop. Basic Combo and Sportive trim options are available with all models. 
MPG, CO2 and Running Costs
The 1.3-litre diesel engine may seem like a small unit for a van this size and while performance won't set the world alight, it's actually designed more for low consumption than performance and it returns 56.5mpg while emitting 133g/km of CO2 on the combined cycle. The ecoFLEX variant brings this down further to 61.4mpg and 120g/km, which should make 50mpg a more than realistic target.
Average Van Insurance Costs
In association with
| | | |
| --- | --- | --- |
| Job Type | City | Out of City |
| Tradesman | £560 | £260 |
| Company Director | £508 | £508 |
| Other | £508 | £317 |
These are indicative prices based on a small volume of policy holders who meet the occupation and location criteria noted with Admiral Van Insurance, your individual price may vary. Based on vehicles aged 2015 or younger and policies sold from 1.7.17 to 31.7.18.
Since the 1.3-litre diesel engine has to work reasonably hard, it's no great surprise that the 1.6-litre diesel engine is close when fuel consumption is concerned. It returns 55.4mpg on the combined cycle (emitting 136g/km of CO2), though this rises to 62.8mpg and 120g/km with Start/Stop. Factor in 20,000-mile/12-month service intervals and group 3E to 4E insurance and Combo should offer fairly low running costs. The Renault Kangoo has longer service intervals at 25,000 miles/24 months, while the Citroen Berlingo and Peugeot Partner offer lower insurance in groups 1E to 3E.
Load Space and Practicality
The standard full-height steel bulkhead gets the Combo off to a good start, helping to protect cab occupants from a shifting load in an accident. A ladder-type frame behind the second-row seats in the crew vans is a no-cost option. It's not as good as the Snoeks integrated folding seat/bulkhead used in the Citroen Berlingo and Peugeot Partner crew van or the sliding bulkhead available with the Ford Transit Connect crew van, however.
The 1,000kg payload capacity of some Combo 2300 models means that it - and the Fiat Doblo donor vehicle - can carry among the heaviest payload in class. With the L2H2 model Vauxhall offers one of the largest load volumes in class. But the Combo, Doblo Cargo and Volkswagen Caddy all have 4.2 cubic metres of load space. The L2 Combo offers a long load space, but not as long as the VW Caddy Maxi, but the VW can't compete on the high roof.
Partnership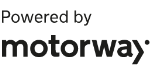 Need to sell your car?
Find your best offer from over 5,000+ dealers. It's that easy.
A nearside side-loading door is a £255 option for the standard Combo but is standard equipment for the Sportive. An offside loading door is a £200 option on Sportive models. Two side doors are standard with crew van models, but the door aperture is 700mm wide, which rules out Euro pallet loading. However, with 1,230mm between the wheel arches, palletised loads can be loaded from the rear. There's room for two Euro pallets in either L1 or L2 models. 
The Vauxhall Combo and the Fiat Doblo on which it's based, have been with us for some time and so far, there haven't been any reports of big problems. The 1.3-litre diesel engine has been around for 10 years and seems to be a reliable motor. ESC electronic stability control is now standard on all van variants. In terms of safety, a front passenger airbag is available as an option for £235, while an option for a passenger airbag, and driver and passenger side airbags costs £385. 
The 1.3-litre diesel engine is the economy choice and the engine that Vauxhall expects to be the biggest seller. It has a fair bit of work to do in propelling a van the size of the Combo, particularly the larger bodied models, but acceleration is brisk and overall performance is adequate. The 1.6-litre offers more performance and would be better suited to high-payload and long-distance operations, where its extra gear helps to reduce fuel consumption and make for an easier drive. 
The first impression the cab gives is one of space. Driver and passenger sit in-board, not out towards the sides and, at 1,832mm wide the Combo is not a narrow vehicle. As mentioned, Vauxhall declined the latest interior upgrades though the instruments are clearly laid out ahead of the driver and the switchgear is familiar from recent Fiat models. There's plenty of storage space too – from a deep glove box to door pockets and storage space under the passenger seat cushion for an extra £35. Driver's seat adjustment is on the options list, too, at a cost of £75, but comes as standard on the Sportive trim.
The £1,085 move to Sportive trim is well worth it if you can afford it. Sportive gets you air conditioning,  height adjustable driver's seat with lumbar adjust and armrest, an overhead shelf, soundproofed bulkhead, load floor covering, the nearside loading door, body coloured bumpers and mirrors, metallic paint and upgraded wheels.
Van dimensions
| | | | |
| --- | --- | --- | --- |
| Body style | Height | Width | Length |
| SWB low roof van L1H1 | 1,845mm | 1,832mm | 4,390mm |
| SWB high roof van L1H2 | 2,100mm | 1,832mm | 4,390mm |
| LWB  low roof van L2H1 | 1,880mm | 1,832mm | 4,740mm |
| SWB low roof L1H1 Crew Van | 1,845mm | 1,832mm | 4,390mm |
| LWB low roof L2H1 Crew Van | 1,880mm | 1,832mm | 4,740mm |
(Maximum width, including mirrors - 2,119mm)
Load area dimensions
| | | | | |
| --- | --- | --- | --- | --- |
| Body style | Height | Width | Length | Volume |
| SWB low roof van L1H1 | 1,305mm | 1,714mm | 1,820mm | 3.4m3 |
| SWB high roof van L1H2 | 1,550mm | 1,714mm | 1,820mm | 4.0m3 |
| LWB  low roof van L2H1 | 1,305mm | 1,714mm | 2,170mm | 4.2m3 |
| SWB low roof L1H1 Crew Van | 1,305mm | 1,714mm | 991mm | 0.79m3 |
| LWB low roof L2H1 Crew Van | 1,305mm | 1,714mm | 1,341mm | 1.05m3 |
(Width between wheel arches - 1,230mm)