Safest small MPV: Opel/Vauxhall Crossland X
The Crossland X came as a much needed replacement for the old Meriva, offering styling in line with modern trends and great safety ratings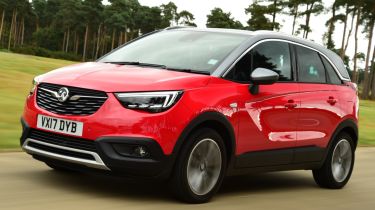 The Vauxhall Crossland X impressed us with its space, practicality and equipment, but there will be confusion for many as to how it sits in the range with the Mokka X. The driving experience won't set your trousers on fire, but that isn't why you buy a car like this. Instead, the solid infotainment system and great all-round packaging will be what draws you to the Crossland.
Of course, safety is a priority for family cars, and the Crossland X ranks highly here. A score of 84% in the Child Occupant category will reassure parents that their little ones are in the safest seats possible. And for those rare times you manage to escape for an excursion without the kids you will be in safe hands also, as the Crossland X scored 85% in adult occupant protection.
As a family bus goes, the Crossland X is a good choice, and this excellent safety rating adds to that...
Safest small MPV - previous winners