Volkswagen Group EV sales double in 2021 despite global chip shortage
Despite fewer overall car sales, the Volkswagen Group delivered 452,900 EVs across all brands in 2021, almost twice that of the previous year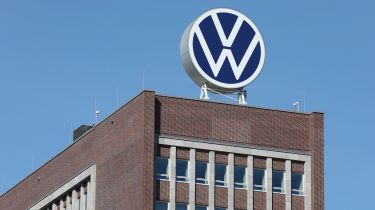 The Volkswagen Group's latest sales figures reveal increasing global demand for electric cars, despite the global semiconductor shortage impacting car sales on the whole. The group sold 8.9 million vehicles last year across all brands, 452,900 of which were EVs, an increase of 96% over the previous year. This is despite overall car sales declining by 4.5% year on year.
In 2020, 2.5% of sales were electric vehicles. This more than doubled to 5.1% last year, and plug-in hybrid sales were also significantly up. At 309,000 units, PHEV sales were up by 61%.
Given these trends, the Volkswagen Group predicts that one car in two sold worldwide in 2030 will be electric. Europe showed particularly strong demand for EVs last year, with electric cars accounting for more than 10 per cent of sales, while North America took delivery of 37,200 fully electric models, three times more than the previous year.
The group's best selling electric car worldwide was the Volkswagen ID.4 crossover at 119,600 units, followed by the smaller ID.3 hatchback. A fraction less than 50,000 Audi e-trons were delivered, with the Skoda shifting 44,700 Enyaq iVs. An impressive 41,300 Porsche Taycans were sold, too, putting it just 100 units behind the Volkswagen e-up!.
Volkswagen Group head of sales Christian Dahlheim said: "2021 was very challenging due to global semiconductor shortages, but we nevertheless consistently implemented our clear future course. The doubling of our battery-electric volumes and the high demand for all our vehicles clearly show that we are on the right track. This is something we will build on in the current year and continue to drive forward our transformation."
Check out our review of the Volkswagen Tiguan eHybrid here...