'The price VW will pay for its self-inflicted mess is immeasurable'
Mike Rutherford looks at how the VW Group is performing as the emissions scandal rumbles on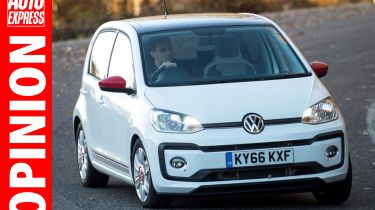 Volkswagen's deeply damaging diesel debacle simply won't go away. Almost 18 months into the scandal, the German giant still stands accused of cheating – and much more. Culpable directors on multi-million Euro salaries, plus senior managers earning considerably less, have lost jobs and careers.
Former chairman Ferdinand Piech now faces possible legal action, too, after he claimed he raised the diesel issue with the board months before the scandal broke. VW emphatically repudiates these allegations, and this could result in an unseemly libel case. And although this self-inflicted mess is likely to cost billions in fines, compensation and legal costs in the short term, the price VW will pay over future decades is immeasurable.
Profits in the last financial year were non-existent. VW is definitely down. But, as it showed in late 2016 and again in early 2017, it's not out. Who'd have thought residual values for its diesels with 'cheat' technology would hold up so well? Or that the VW Group would overtake Toyota as the world's number one car maker by volume? Or that VW UK would, even without the Phaeton on its books, take its official prices through the psychologically important £50,000 barrier. Can a Touareg really justify a £50,810 list price?
How has VW managed to do so well in showrooms when it's doing so badly in courts and government hearings across the globe? By making punters offers they can't refuse. The up! city car remains good value from around £8,500 after price cuts, while discounted Polos and Golfs at sub-£10k and £20k respectively are no brainers, too. All three are recent World Car of the Year winners – and still very affordable. And while top-end VWs aren't as good, they're being slashed by £10,000 or more.
In the US, potential VW buyers are being drawn in by lease deals that comprise "$0 first payment + $0 down payment + $0 security, plus three years' free maintenance on ALL 2017 Volkswagen models". Other Stateside customers are enjoying 20 year/200,000-mile warranties on new VWs and 10 year/100,000-mile cover on used examples.
Could official or unofficial VW retailers offer equally tempting deals to UK customers? Hyundai and Kia pray not. After all, a VW – even one with a questionable diesel heritage – would be absolutely irresistible to UK motorists if blessed with a world-beating 240-month warranty.
Would you still buy a Volkswagen? Let us know in the comments section below...