New Volkswagen e-up! 2020 review
The new e-up! will be the cheapest all-electric car from Volkswagen, but is it any good?
Find your Volkswagen e-up
Offers from our trusted partners on this car and its predecessors...
Or are you looking to sell your car?
Advertisement
The Volkswagen e-up! is certainly more appealing given its vastly extended range. It means that more people than ever can consider this a serious option for daily electric driving and It'll cost more or less the same as before. That's all though - elsewhere, nothing changes. Sister versions from Skoda and SEAT will offer 99.9 per cent the same experience for less money, but monthly costs on a PCP deal may negate that.
Far from being on its way out, the little Volkswagen up! has been given an important task as it charges towards its ninth year on sale. 
Next year Volkswagen will begin to roll out its family of ID. badged all-electric cars, all built using a purpose made electric platform and designed to become genuine alternatives to conventionally powered models like the evergreen Golf. However, the entry-point and cheapest way into VW's new-look electric line-up will be this: the latest incarnation of the battery powered e-up!
• Best electric cars to buy now
It doesn't receive a new identity under the ID. umbrella as it's not based on the group's MEB platform. Instead, this is a facelift that showcases just how fast battery technology is developing. It's still based on a modified combustion engine platform, but within the same space as the previous version of this electric city car now sits a more energy dense 36.8kWh battery  - that's almost double the capacity, and it means maximum range leaps up to 162 miles under WLTP rules. 
More reviews
Car group tests
In-depth reviews
That's plenty for a car designed mainly for nipping around towns and cities and for daily commutes, and while UK prices have not been confirmed, £20,000 after government incentives won't be far from the mark.
Aside from alleviating some range anxiety with the much-improved maximum distance on a single charge, little else really changes. The addition of a few more airbags, lane keep assist and changes to the selection of body and roof colours mean that on the surface, the package remains broadly similar.
In practice it means that you'll find the e-up! to be a pleasant small electric car to drive. The controls are light, visibility is great given the boxy shape and big windows, and there's a sure-footedness to the way you can weave it around. Performance is good too - discount that 11.9 second 0-62mph time. Off the line you get that trademark hit of instant torque you'll find in nearly every electric car, so at low speeds nipping around cities it's quick. It gets up to its electronically governed top speed of 81mph very easily too, so on shorter motorway journeys you won't find the e-up! lacking the speed needed to cruise alongside the rest of the traffic. Fiddle with the gear selector, and you can alter the strength of the brake regeneration too.
Flick it into one of its two battery saving 'Eco' driving modes, and it's still capable of 75mph. The electric motor emits a faint whine at low speeds, but when you get moving only the wind noise penetrating the small cabin is what you'll experience. Road noise is supressd quite nicely, given the skinny little tyres.
Partnership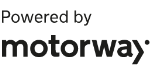 Need to sell your car?
Find your best offer from over 5,000+ dealers. It's that easy.
The interior itself remains a foot in VW's past rather than the brand's future, and it's still a low-tech affair given that a proper infotainment unit remains absent from the e-up!'s dashboard - instead you get a smartphone cradle atop the radio. You can rely on a third party mapping app of your choice, or VW's Maps & More dedicated app for navigation. Given the price point, the materials inside aren't some of VW's best, but the cabin is logically laid out with decent room up front. 
As for charging, VW hasn't matched the larger battery with a faster recharging capacity. Topping the battery up at 40kW from a CCS plug remains the quickest way, and a 0-80 per cent recharge will take around an hour. A 7.2kW AC wallbox for home charging will be offered as an option, enabling a four hour recharge, while from a standard three-pin plug expect a full charge to take around 16 hours. The We Connect smartphone app enables remote control of the vehicle's charging status and also means pre-conditioning of the car's climate control, allowing owners to set the temperature of the cabin before they get in.
• Could you live with an electric car? The pros and cons
Perhaps the only major downside the rejuvenated e-up! will face comes from within the VW Group fold. Both Skoda and SEAT will soon launch updated versions of the Citigo and Mii city cars with the same new extended range battery, and both for less money. The Skoda, with a little less standard kit, will undercut the VW considerably given it's already been announced with a price of £16,995 after the government grant.